On September 27, the Shanghai Health Commission began seeking feedback on their three-tiered "red, orange, and green" health label system for sugary drinks.
Stemming from a mid-August initiative, these new labels were tested in a pilot programme at more than 150 sales locations across eight districts, all in an effort to prompt consumers to make informed choices when purchasing sugary beverages.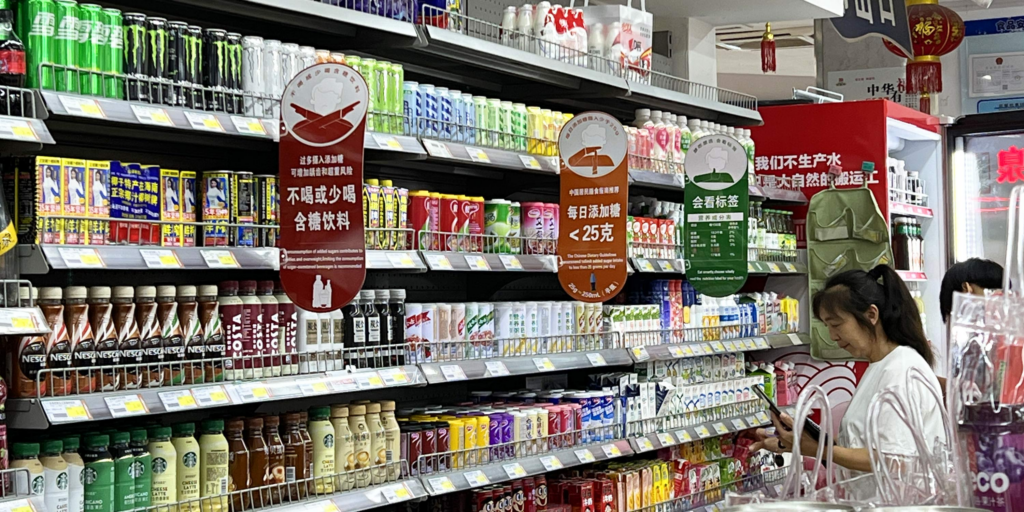 Shanghai's decision follows Singapore's introduction of a rigorous nutrition grading system in December 2022, spurring demands in China for comparable measures. Shenzhen, too, unveiled similar alerts in 2020.
According to the Chinese Centre for Disease Control and Prevention, China saw 46,633 deaths related to sugary beverages in 2019, almost double the number in 1990. Still, China's average daily sugar consumption per person remains significantly lower than countries like the United States.
Internationally, the concept of health labels for sugary drinks is not novel. Over 30 countries have already adopted some form of front labelling for food and beverage packages over the last two decades, including Singapore's Nutri-Grade marks, the UK's "traffic light" food labels, and Australia's Health Star Rating system.
Overall, the move by Shanghai to introduce health reminder labels echoes global trends aimed at promoting healthier consumption habits. Companies in the beverage industry should take note and prepare for possible adjustments to packaging and product formulations. Additionally, businesses can leverage this trend by promoting and highlighting healthier product options, potentially capitalising on increasing consumer health awareness.
Join our newsletter