On October 1, KFC launched its first To-Go coffee shop in Shanghai, catering to the fast-paced life in one of China's largest metropolitan cities. The cafe is stirring up the Chinese coffee market as it pushes for specialty coffee at an affordable price of 9 RMB ($1.26) per cup.
The move comes as a response to the impact of the pandemic, which has sparked a surge in takeaway consumption. Nowadays, coffee consumers are looking for faster and more convenient ways to consume their cups of joe. As a result, KFC designed the cafe to improve service speed so that customers can pick up snacks and drinks at any time.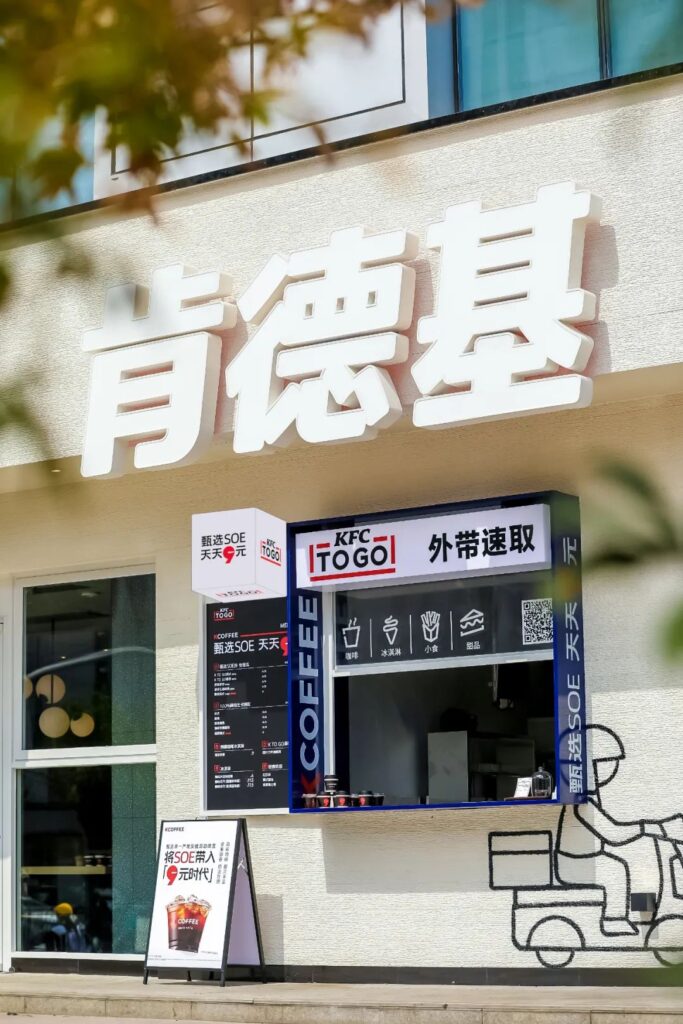 In order to differentiate itself from other coffee chains, the takeout shop sources its premium coffee beans from Antigua, Guatemala. Moreover, KFC's specialty coffee sells at a much cheaper price compared to other single origin espresso (SOE) coffee sold in cafes. Currently, the price of SOE coffee in the market is 5-10 RMB ($0.70-$1.39) higher than normal coffee, with high-quality coffee reaching up to 100 RMB ($13.98).
For years, KFC has been trying to out-coffee its competitors in mainland China – namely Luckin Coffee and Starbucks – with its low-cost 'premium' brew. After the launch of its "K Coffee" brand, the fast food chain launched a pet-friendly cafe as well as a study room cafe to cater to consumers' specific needs. Since then, sales have been increasing exponentially, jumping from 140 million cups in 2020 to a record-breaking 170 million cups in 2021.
By opening an independent to-go coffee shop, KFC has cleverly met consumers' demand for faster, more affordable and portable coffee consumption. Looking ahead, the fast-food giant aims to launch more seasonal and cost-effective SOE coffee products.
Join our newsletter