With only two months remaining before the 2022 FIFA World Cup in Qatar, Chinese merchants in the manufacturing hub of Yiwu are stepping up operations to meet surging demand for merchandise.
Dubbed the world's "largest small-commodity distribution center", the city of Yiwu accounts for nearly 70% of all World-Cup-related goods, shipping a range of items from whistles to soccer balls and even virtual reality helmets. According to Yiwu Customs, the city exported 3.82 billion RMB ($536.8 million) of sporting goods and 9.66 billion RMB of toys in the first eight months of 2022.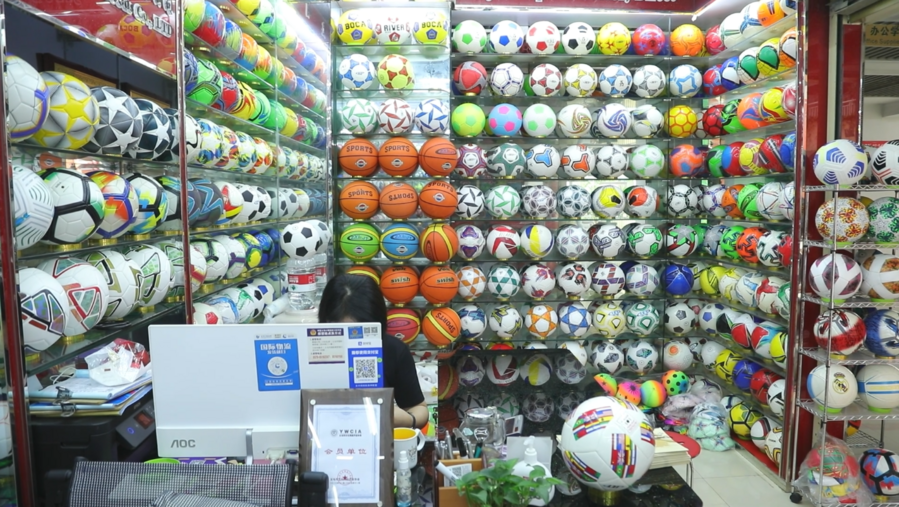 In the past year, Yiwu has seen an increase in the number of orders. After a pandemic-induced slowdown in exports, many Yiwu companies moved their businesses online, which sent sales through the roof. "We could show the materials and styles of the products to customers through live streaming. Although our workload increased, our customer experience became better," said Chen, a sales manager at Yiwu Jinzun Stationary Co.
However, as the number of sales increased, profits were not as high compared to pre-pandemic years. This was largely due to a 15% surge in prices of raw materials and a rise in fixed labor costs among other factors. Nonetheless, companies maintain a positive outlook for post-COVID recovery.
Meanwhile, China remains heavily invested in the World Cup's economic and political affairs. Apart from merchandise, China will also give the Arab host country two giant Chinese pandas ahead of the tournament as a "new symbol of the China-Qatar relationship".
Overall, the 2022 FIFA World Cup has sparked a business boom in Yiwu, putting the world's largest wholesale market back on track to post-pandemic recovery.
Join our newsletter