Just three months after the launch of its Tmall flagship store, Swedish furniture giant IKEA is once again diving into livestream e-commerce with the launch of its "IKEA Flavour House" on Douyin.
Through food presentation videos and cooking videos, the furniture giant harnesses the power of livestreaming to promote its long-time favourite cheap eats, from 1 RMB ($0.14) ice cream to 6 RMB ($0.84) hot dogs. To further incentivise spending, each livestream cleverly distributes group purchase coupons and vouchers for IKEA restaurants.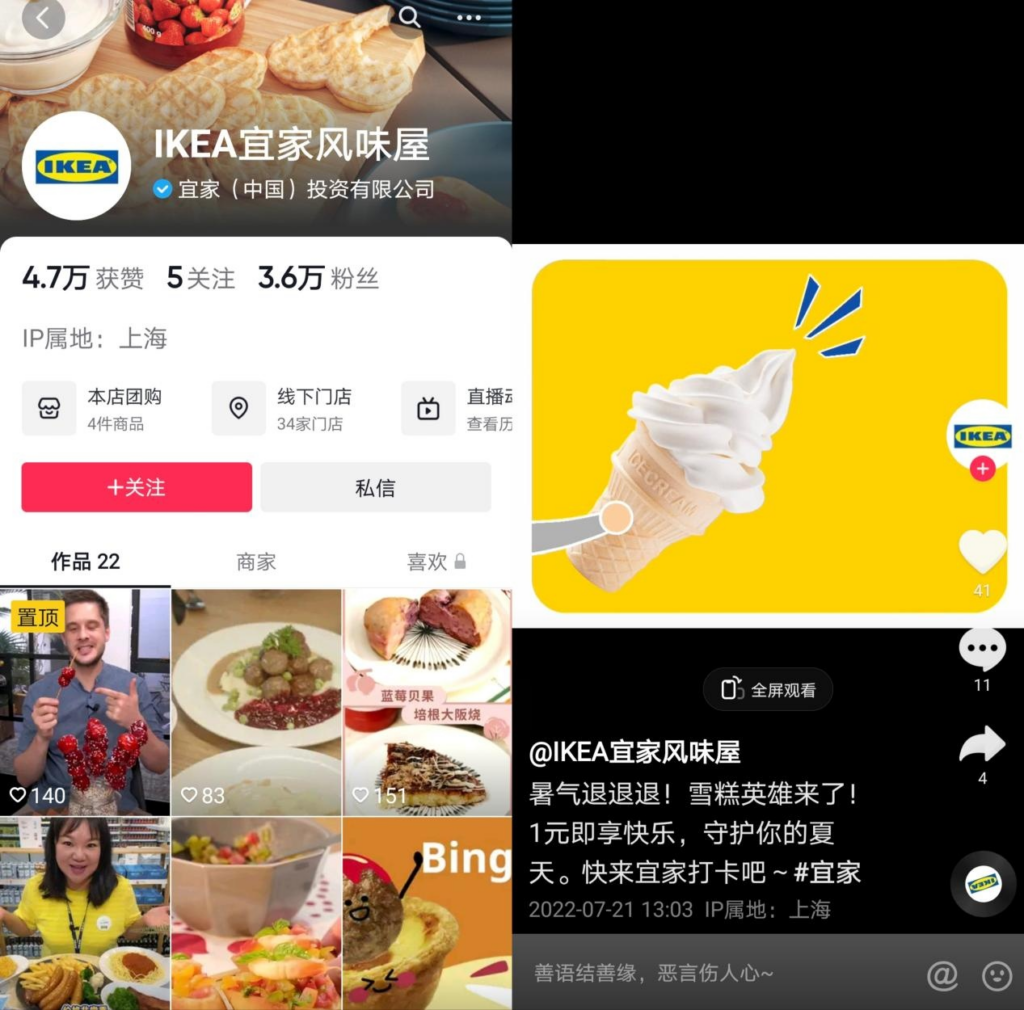 The move comes as part of IKEA's omni-channel strategy, which was created in response to stagnant growth amid stringent Covid-19 lockdowns, as well as a shift in consumer demand to all things e-commerce. Therefore, by advertising its food via livestreams, the furniture brand can steer traffic towards its main market.
So far, with its low-price strategy, IKEA has attracted a large number of consumers. On October 8, IKEA Flavor House's broadcasted five livestreams with sales exceeding 100,000 RMB ($13,938). On the very same day, the topic of IKEA food on the Chinese lifestyle platform Xiaohongshu reached over 20 million page views with several related videos on other video-sharing platforms such as Douyin and Kuaishou.
As such, it can be safe to say that the cultural significance of IKEA food in China is enough to drive its own traffic. According to IKEA statistics, 30% of consumers go to IKEA solely for a meal. Moreover, in its 2021 financial report, catering revenue accounted for more than 5% of IKEA's total sales.
All in all, IKEA's livestreams not only show the popularity of its food in China, but also reflects IKEA's determination to explore new channels. Livestreams, therefore, can serve as a powerful supplemental tool for IKEA's offline market.
Join our newsletter