Single-family historic buildings are rapidly becoming favoured venues for luxury brand events in the burgeoning Chinese market.
One notable instance of this trend is the high-rise residence in Taikoo Li, Chengdu, which recently donned a brand poster of the renowned Italian luxury men's clothing brand, Ermenegildo Zegna. This marks Zegna as the pioneer brand to unveil a pop-up space within this architectural marvel, emulating the century-old residence.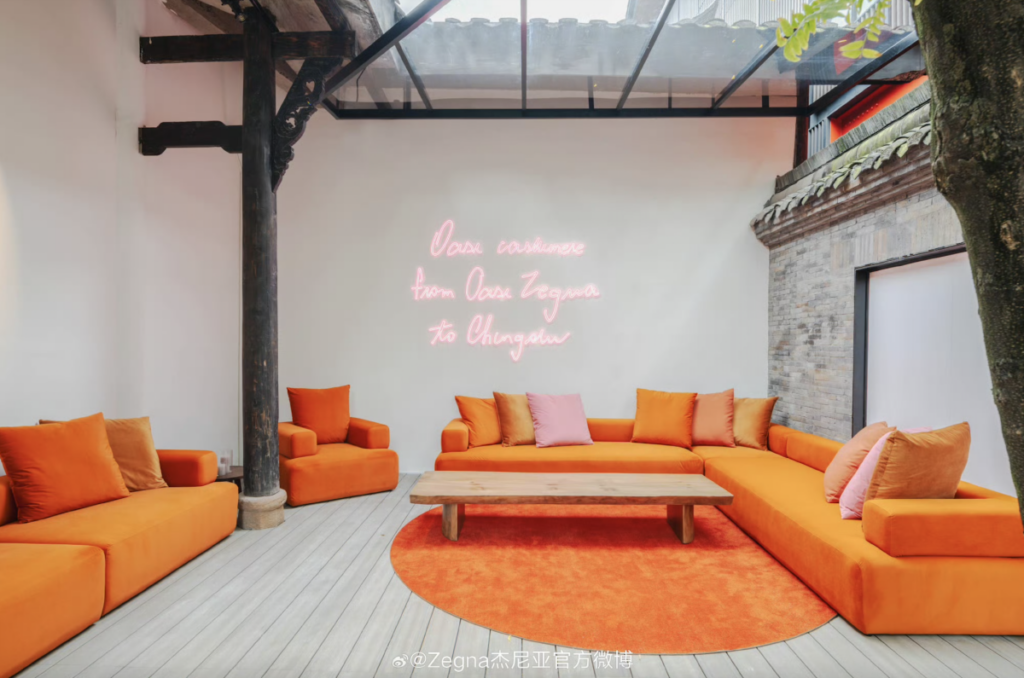 The residence is a replica of the Gaozhai compound, constructed during the reign of Emperor Qianlong. The history of the Gao family dates back to Gao Shiqi, fondly known as the "Emperor Master" of Kangxi, and his descendant Gao Deyan who relocated from Zhejiang to Chengdu, subsequently establishing a significant silk business.
The original Gao residence encompassed three courtyards, each autonomously standing while also having the capability to merge. These courtyards shielded generations of the Gao lineage. However, with the modernization of Chengdu and the rise of towering structures, these historical buildings were at risk of obliteration.
Recognizing the immense cultural value, in 2015, Swire Properties and Sino-Ocean Properties undertook the restoration of the Gao Family Courtyard, the oldest residential building from the Qianlong era. The revitalised structure, crafted by designer Wang Hai, presents a fusion of traditional Chinese exterior and contemporary interiors with steel structures and expansive glass panes.
Apart from the high-rise Gao residence, Taikoo Li Chengdu also houses several meticulously restored ancient edifices, such as the Guangdong Guild Hall from the early Republic era. As such, many luxury brands have identified the potential of these structures, opting to situate their stores within them. These heritage venues not only offer brands an expansive view but also grant a canvas for localised, immersive store experiences.
Deeply interwoven with the city's DNA, these historic buildings provide an unparalleled ambience that resonates with luxury brands that seek to cultivate a profound connection with their local clientele.
Join our newsletter