The Peninsula Hotel Shanghai has opened its first standalone retail and café concept in mainland China following the success of its first Café & Boutique in Hong Kong.
A stone's throw from Shanghai's historic Jing'an Temple, the new Café & Boutique features a courtyard for al fresco dining surrounded by striking shikumen architecture, steeping the café in local Shanghainese heritage. This outdoor seating is a new addition to the Café & Boutique's usual setup along with its expanded range of sweet treats, including an oolong tea-flavoured soft serve ice cream.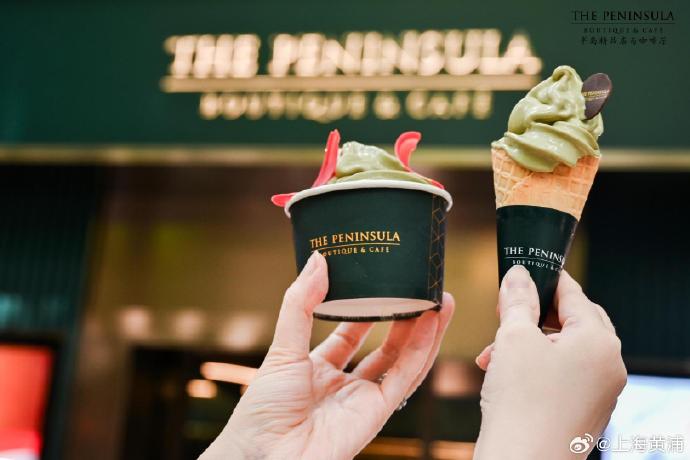 The boutique on the first floor offers a chance for diners to peruse the Peninsula's huge selection of luxury gift offerings, including premium Chinese and Western teas, speciality mooncakes, and even the brand's famous XO Chilli Sauce.
Peninsula's Boutique & Café concept began in Hong Kong in 2021 as an extension of the hotel's popular afternoon tea experience, offering a more relaxed dining experience away from the hubbub of the hotel lobby. Marketed as a "refined yet cosy dining and lifestyle destination", the Café & Boutique's mainland debut comes as immersive cultural experiences dominate the country's luxury sector.
To celebrate the opening of the first Café & Boutique in China, Peninsula also launched a WeChat mini-program called "Savour the Indulgence", where users can create personalised gift cards to share with friends and get exclusive offers on luxury gift sets.
"We are very pleased to bring an elegant and refined experience to consumers, which combines Peninsula's elegant café concept with a selection of delicacies and gifts, making it easy for customers to reap the benefits of Peninsula's hospitality even when they are not staying at the Peninsula Hotel," said Li Dongguo, general manager of Peninsula Merchandising.
Join our newsletter