The Chinese soft drinks brand Yuanqi Forest has changed its logo to appear less Japanese, according to multiple Chinese news sites. The brand is also known as Genki Forest, making use of the Japanese word Genki meaning "spirited" or "lively".
Yuanqi Forest did not draw attention to the logo change itself but unveiled its upgraded sparkling water product, which includes the new logo, on social media on February 16th. Netizens were quick to point out the logo on the new bottle, which has been changed from a stylised version of the character 気 to the character 气.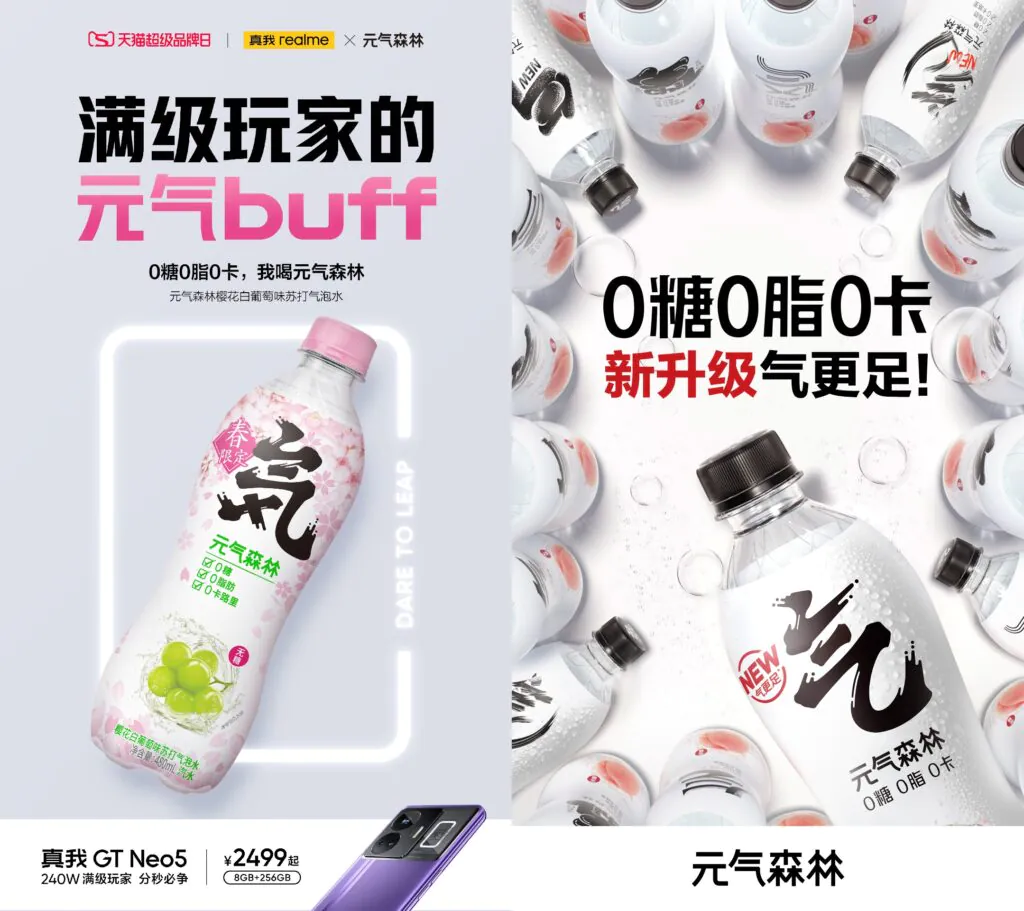 The character featured in the original logo is from Japanese Kanji, a writing system that uses Chinese characters, and is in common use in Japanese today. By contrast, the new logo features the modern Chinese character meaning "air" or "spirit", which forms part of the word for "soft drink" as well as being the "qi" in Yuanqi's name. The character 気 was perhaps originally chosen to be eye-catching and draw on the strong positive connotations previously associated with Japanese branding.  
The move comes after a spate of controversies over perceived references to Japanese culture in products. In October 2022, the Chinese sportswear brand Li Ning came under fire for launching a clothing range that Chinese consumers believed resembled Japanese World War II military uniforms. Li Ning issued a formal apology, but also pointed out that the real WWII uniforms were themselves inspired by ancient Chinese designs.
Although Japanese-inspired branding used to be an effective marketing strategy inside China, companies like Yuanqi Forest are now eager to shed any association with China's neighbour and historical rival. Diplomatic relations between the two countries are always on delicate ground and the Senkaku/Diaoyu islands territorial dispute, which escalated with protests in 2012, is still a major sore spot.
Yuanqi Forest is likely also hoping to capitalise on guochao – the fever for products that draw on China's cultural heritage that has swept the nation in recent years. Marketing experts think that the trend is likely to stay, making Yuanqi's logo change a shrewd move. Given that their alternative name, Genki Forest, has a clear Japanese association, the brand may be looking to use the logo change as a jumping off point for a more dramatic branding makeover in future.
Join our newsletter