On October 8, Shenzhen-based online gaming company ZQGame held its first-ever VR wedding in China, which followed the IRL ceremony of its chairman, Li Yilun. At the same time, the company launched its MetaLove app in a bid to enter the digital wedding field.
On the first day of its launch, MetaLove attracted thousands of people from all over the world to watch the nation's first virtual wedding. While some praised the novelty and trendiness of the digital ceremony, others complained that the app seemed too much like a gambling scene.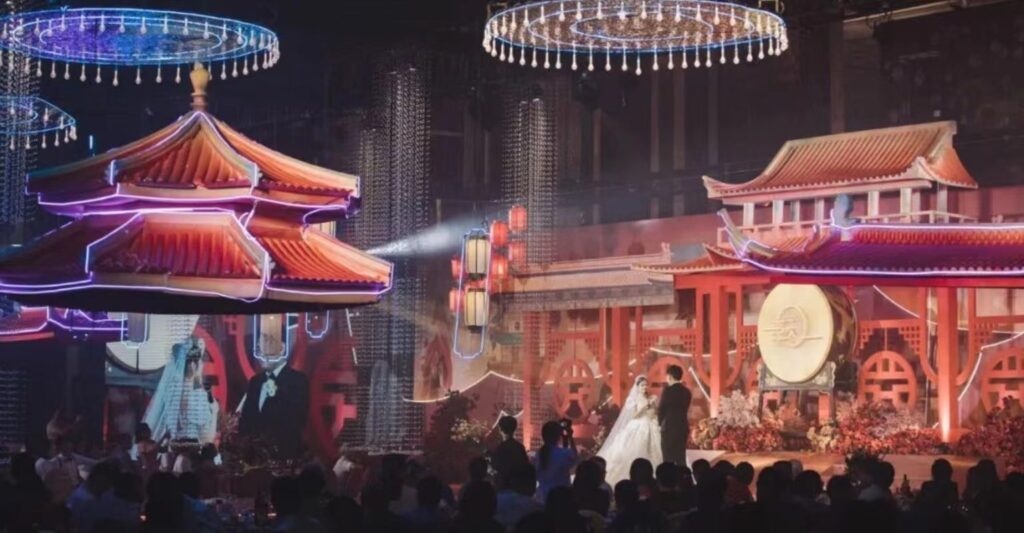 MetaLove is a real-time multiplayer app based on real wedding ceremonies. Using "digital twin" technology and virtual AI, the app allows users from all over the world to join and send newlyweds their blessings without needing to physically set foot in the location. The same technology can even allow users to create digital versions of deceased relatives for the special occasion.
Once logged in, visitors can check in at the reception desk at the entrance of the venue where they can craft wedding wishes. From there, they can watch the ceremony and applaud for the bride and groom as they tie the knot. In addition, guests present at the wedding can purchase digital gifts to the newlyweds via gold coins, which can cost anywhere from 1 RMB to 9,999 RMB ($0.14 to $1,394). Virtual gifts available for purchase include red dates, rings, red envelopes and red roses. Those who purchase gifts have the chance to win raffles.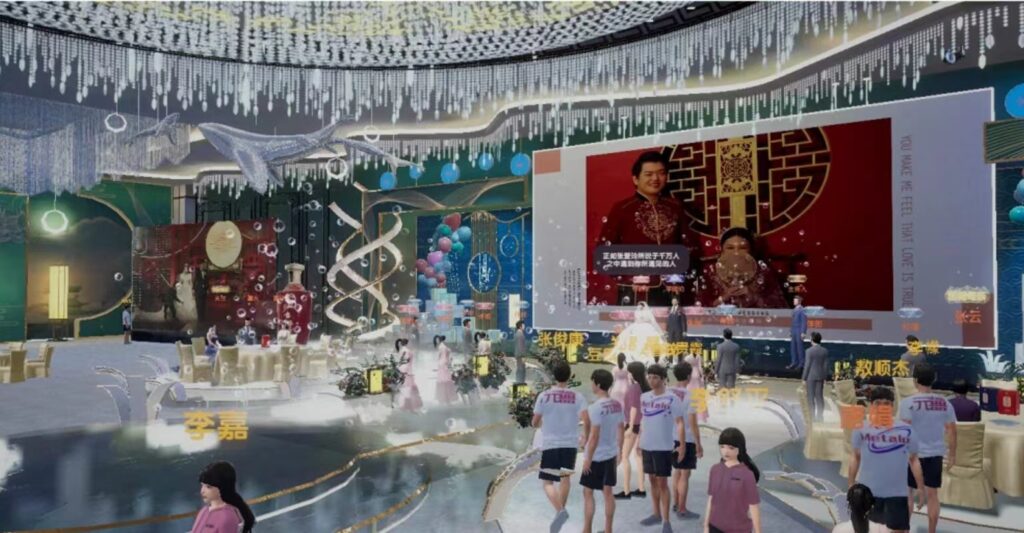 At present, China's metaverse has entered a golden age of merging both digital and physical worlds. According to the China Metaverse Investment and Financing Data Report, the entity has raised 5.46 billion RMB ($781 million) of financing, with 160,000 Chinese virtual human enterprises and more than 20 provinces and cities supporting the digital realm. By 2025, the scale of metaverse-related industries is expected to surge to 350 billion RMB ($48 billion).
While virtual reality may never fully replace the heartfelt joy of physically attending a wedding, such digital ceremonies are likely to become more commonplace as people – especially Gen Z – spend more and more of their time in virtual worlds. As such, brands can keep their eyes peeled for creative ways to break into the up-and-coming virtual wedding scene.
Join our newsletter