Multinational cosmetics company Estée Lauder has joined hands with over 100 coffee shops in Shanghai in a spring campaign for the company's Perfectionist Pro "multi-defence" sunscreen.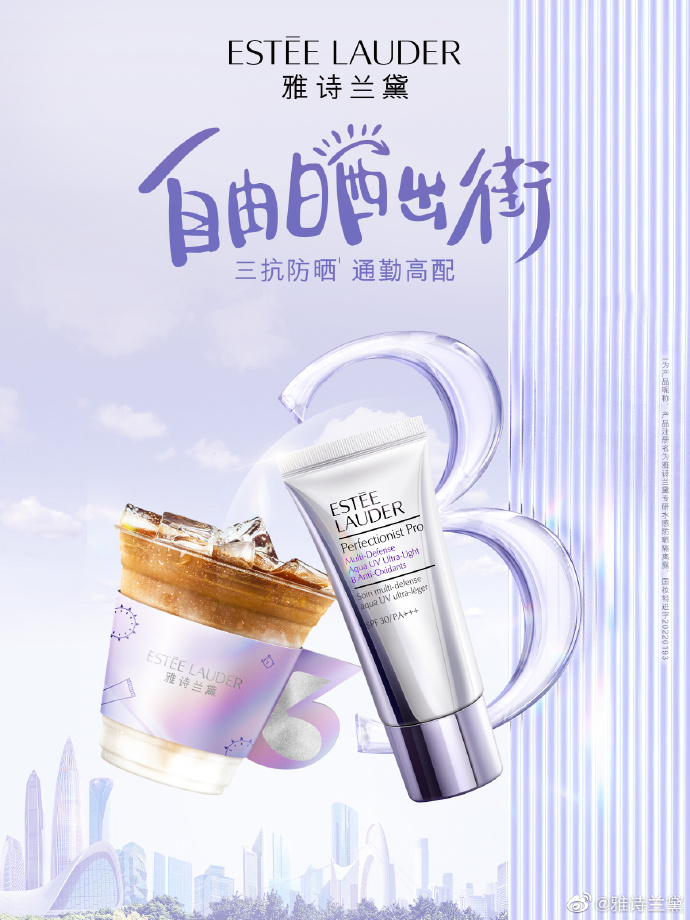 As part of the collaboration, a wide range of coffee shops located throughout the city will serve as 'daka' spots or check-in locations on social media for consumers to freely enjoy the arrival of spring with a cup of joe. Notable coffee shops include Shanghai's literal hole-in-the-wall café "Bear Claw Coffee", listed as one of the three giants of coffee on Yongkang Road. In honour of the campaign, the coffee shop has painted its walls purple and has even changed its originally brown furry paw to purple in order to match the beauty brand's aesthetic.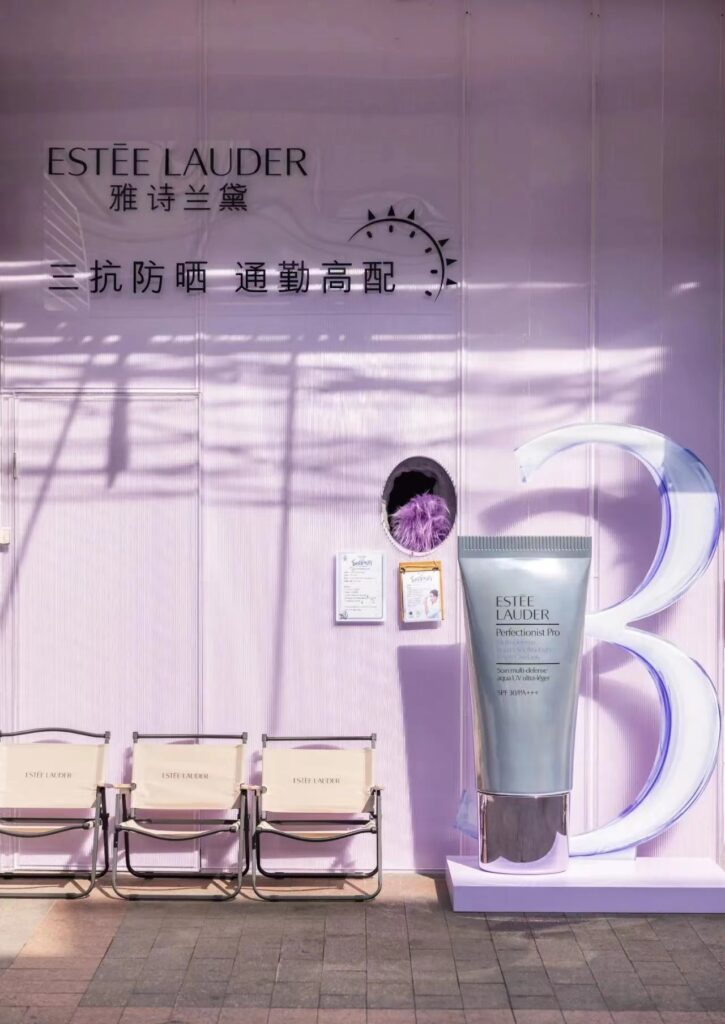 From March 11 to 18, customers who show up wearing purple clothing or accessories have the opportunity to receive a free cup of the specially-made "Multi-defence spring drink" (limited to 70 cups daily), as well as receive samples of Estée Lauder's Perfectionist Pro sunscreen delivered free of charge by the purple paw.
In addition, male models riding coffee carts will appear at random to provide customers with close-up photos and a bouquet of purple flowers. Before March 26, customers who purchase any product in any store and scan the QR code to register as an Estée Lauder member can receive a sample pack of sunscreen.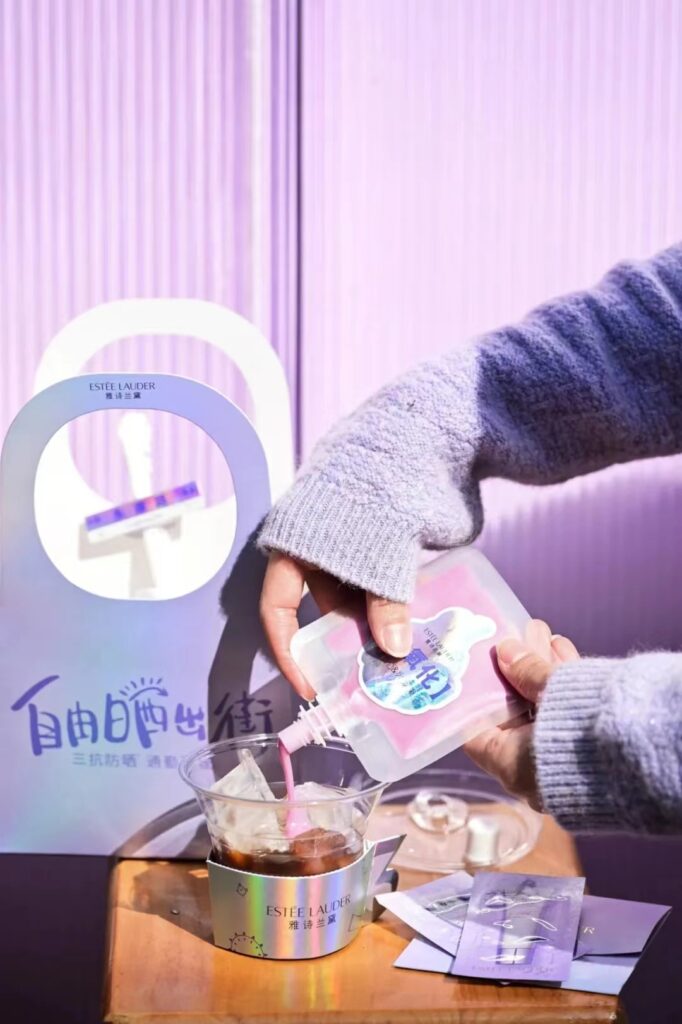 Additionally, Estée Lauder teamed up with the Chinese social media platform Xiaohongshu to launch its "Freedom to Post on the Street" campaign, inviting consumers to post notes on relevant topics and win products.
So far, the campaign has managed to stir up some buzz online. On the social media platform Weibo, the campaign hashtag "Go where there is light" has accumulated over 38 million views and has been mentioned in more than 1 million discussions.
Overall, Estée Lauder's collaborative café campaign offers customers the opportunity to sample its new products, as well as enjoy coffee in a stylish and social media-friendly environment. Given that cafés are popular destinations for social media influencers and beauty lovers throughout Shanghai, the campaign has managed to generate buzz online and attract a younger demographic to the brand.
Join our newsletter