Short-video platform Douyin has expanded its e-commerce services with the launch of flagship stores for brand accounts yesterday.
Douyin's 'brand official flagship store' will help brands with a presence on the platform to increase their conversion rates. The feature includes a campaign banner, brand recommendations, vouchers, product recommendations and offline store information. Brands can use the campaign banner to promote new products, popular items, livestreams and more. Douyin's brand vouchers, which are collected on brands' official flagship store, can be used online or offline.
Douyin has stated that flagship stores will give brands better product exposure. Compared to the simple product window display, the ratio of product views to total page views from the account's homepage will increase from 17% to 80%. The platform also said that brands would see their click-through rate of product exposure increase by 250% month-on-month.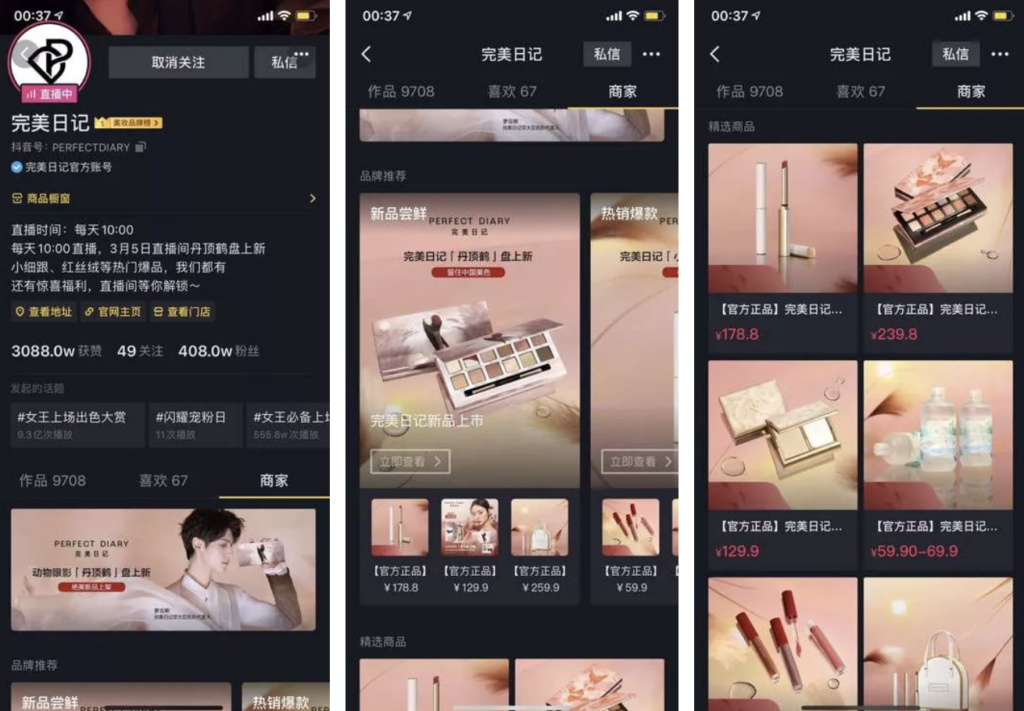 More than 220 brands, including Winona, Peacebird, Perfect Diary and Huawei, have already used the new function. Among the 1,000+ existing brand accounts, the average number of followers is 580,000, and more than 40 brand accounts have over one million followers.
Read more:
Join our newsletter