On 19 May, Coca-Cola teamed up with renowned global game developer Riot Games to launch their first gaming-inspired limited-edition product, "Hero's Arrival" (英雄登场 yīng xióng dēng chǎng). The Chinese name for the product draws inspiration from the ultimate ability name of the famous champion "Galio" in League of Legends, one of the world's most popular video games that has drawn in over 100 million players in China.
The collaboration, therefore, shows Coca-Cola's ambition to wow gamers in the country, where video games have gradually evolved into a significant cultural phenomenon. It would also allow the brand to resonate with those players, who are mainly of the post-90s and post-00s generation by celebrating the gaming culture and their identities as gamers.
Two types of packaging have been made available in the Chinese market, including sleek cans and PET (polyethylene terephthalate) plastic bottles. Following the limited release strategy, the product was launched on 19 May on e-commerce platforms such as JD.com and its rival Tmall, as well as the viral short video app Douyin or Chinese TikTok. Meanwhile, the new drop also hit shelves offline at convenience stores and selected supermarkets.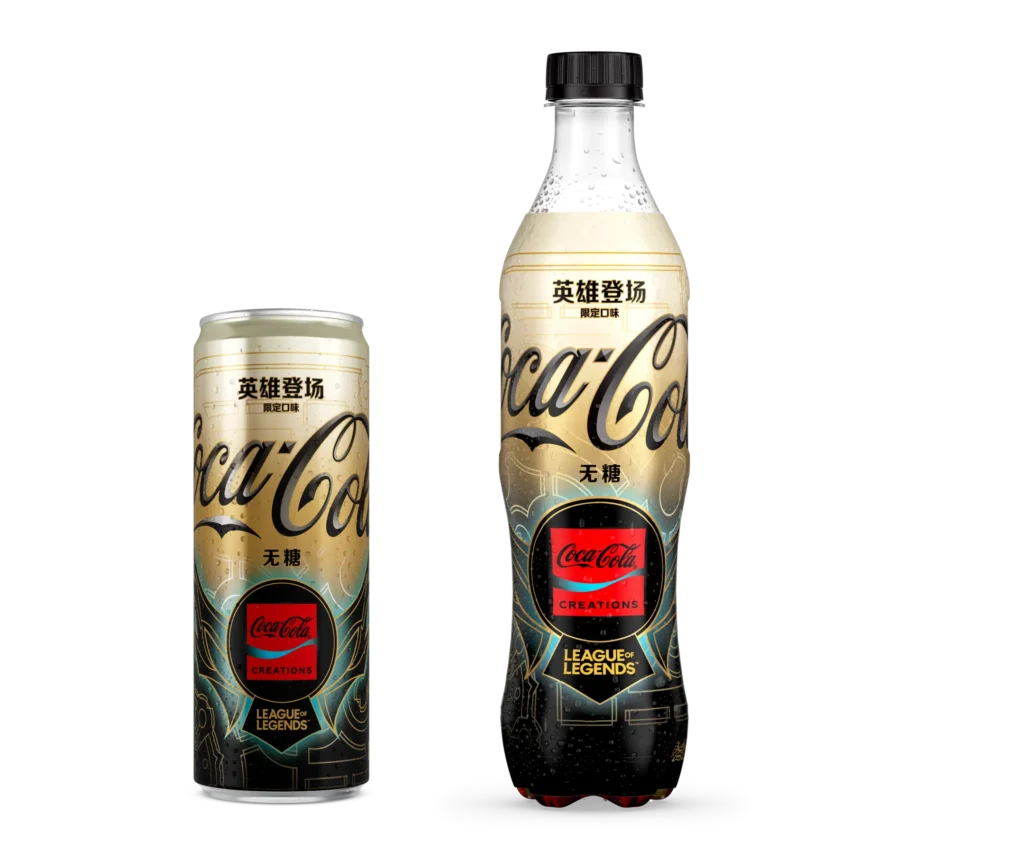 Commenting on the launch, David Mulhall, Head of Business Development and Partnerships at Riot Games, expressed, "Riot Games has always embraced a player-centric approach, which coincides with Coca-Cola's consumer-centric philosophy." He also added that the collaboration means Riot Games becomes "the first gaming partner for Coca-Cola Creations", the brand's global creative platform which was revealed in late 2021 and is dedicated to the Gen Z generation of consumers.
Describing the new product as another "impressive addition" to Coca-Cola Creations, Oana Vlad, Global Senior Director of Strategy at Coca-Cola, added, "This collaboration…will also strengthen our shared mission of always keeping fans and players at the centre."
The debut of "Hero's Arrival" also marks the fourth release in China through the brand's creative platform, with former creations including the space-inspired line Coca-Cola Starlight, metaverse-themed Rhythm Cube and Soulblast. The latest move shows its continued commitment to further expanding the market for young consumers in China by aligning with the youth-driven gaming culture.
Join our newsletter