Chen Man, a Chinese fashion photographer, apologised on 23 November for her "ignorance and inconsideration" in her previous work, after her photoshoot displayed at Dior's latest exhibition Art'N Dior in Shanghai sparked public anger.
The piece of work, entitled Implicit Pride, drew nationwide criticism in China for "purportedly catering to Western aesthetics and smearing Asian women" with "spooky eyes, gloomy face and Qing Dynasty armour".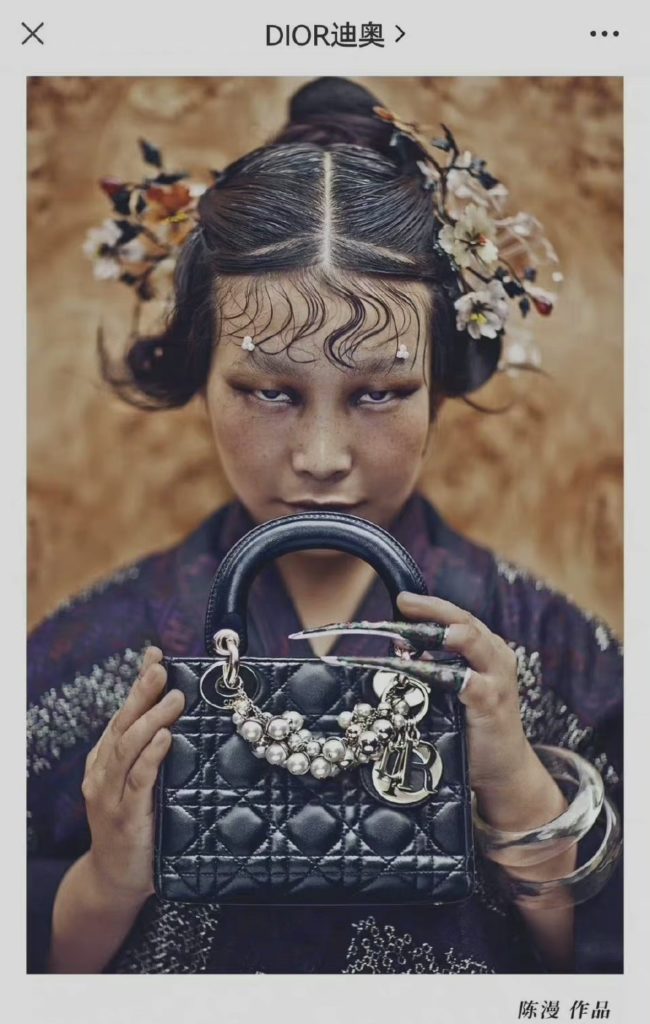 Dior also published a statement on the same day, explaining that the work in question from Chen Man was "only part of the brand's art project instead of Dior's commercial advert", and added that "the brand would continue to respect the feelings of the Chinese people, abide by Chinese laws and cooperate with related authorities to strictly review all works that would be displayed to the public".
However, both Dior's explanation and Chen Man's apology arrived nearly two weeks after the photography was first seen, at the exhibition which kicked off on 12 November. By being so late in response, they have left a sour taste in the mouth of consumers, who see the late apology as a way for the brand to save face and revenue, rather than a genuine acknowledgment of wrongdoing.
Moreover, in her apology, Chen did not specifically mention the Dior photo that caught flack, despite acknowledging her "unthoughtful" work, namely a 2008 series photography titled Young Pioneer that was dug out by Internet users with the photo controversy brewing online. Between this lack of specific, it has left Chinese consumers with a lower appreciation of the photographer. The association with Chen then has put Dior in a questionable light.
The 2008 photo series sees a young girl wearing almost see-through clothes with her underwear revealed whilst she is taking pictures of some landmarks and iconic achievements of China. The work has been criticised for implicating child pornography and insulting the young pioneers, who are referred to as youngsters that are members of the organisation led by the Communist Party of China (CPC).
Such impressions given off are clearly wrong, not only on a legal level but also on a moral, and any affiliation towards anything close to such subjects will naturally draw questions and judgment on those involved.
Chen and Dior's statements also coincide with the announcement from China's top internet regulator. According to the authority, it will establish a negative list, to prevent celebrity-related content from promoting "distorted values, including abnormal aesthetics".
It is clear that, with the government tightening censorship amid China's crackdowns on the entertainment industry and closer public scrutiny, both individuals and brands will have to be more thorough in incorporating "Chineseness" in localising work from the west in order both to comply with the local regulations and not to offend their target audience.
Read more:
Join our newsletter