Dior's latest exhibition in Shanghai, Art'N Dior, attracted nationwide attention from well-known celebrities to Chinese consumers. However, this long-awaited campaign event has now put the brand at risk of losing the world's second-largest luxury market.
One piece of photography on the exhibit sparked anger amongst local people for uglifying a Chinese lady with an evil-looking face.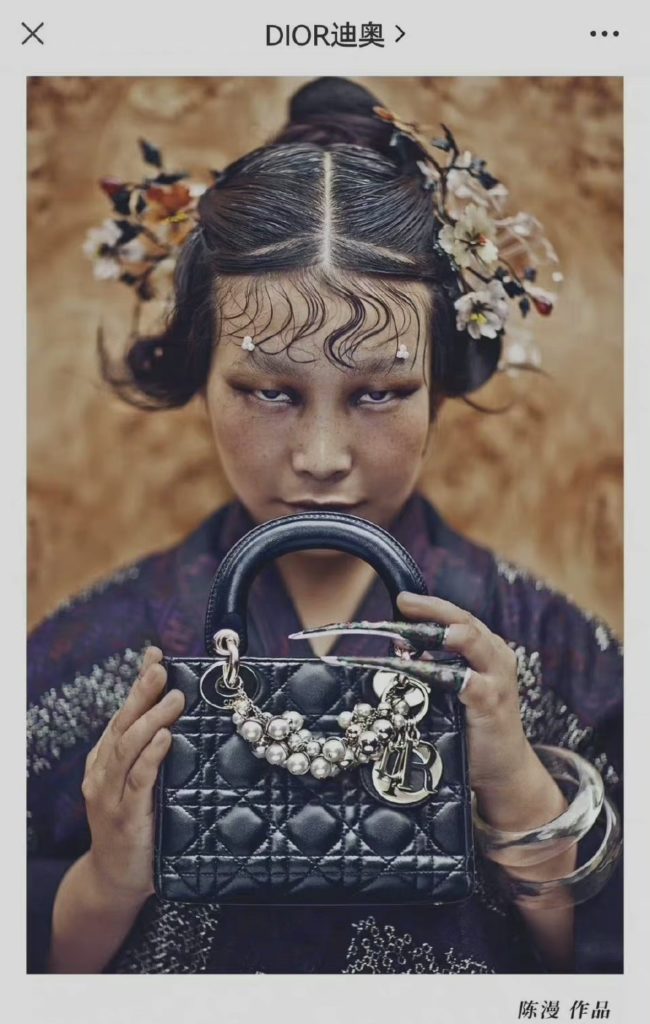 The Art'N Dior exhibit pays tribute to Mr. Dior's passion for art. However, photography entitled Implicit Pride/骄傲的矜持 is criticised for portraying the Chinese lady with "spooky eyes and gloomy face".
The original idea was to restore the ancient Chinese aesthetics and infuse it with the modern Dior handbags, but this did not come across. Instead, the lady featured in the photo is perceived as a provocation from the brand, with many Chinese people left insulted by the art.
Many Chinese consumers compared this female image with other stereotypes created by foreign brands, even with zombies, highlighting the concerns the Chinese market faces with international brands and their assumptions of beauty.
When promoting brands in a foreign country, playing on cultural differences can be helpful, if you can make it right. Dior is not the first to anger Chinese customers with inappropriate handling of Chinese models (See more about Vogue, Zara, Dolce & Gabbana, Apple, and Nike).
After many failed cases, international brands should pause and think about the authentic beauty of Chinese people and how to present it. Otherwise, insensitivity and ignorance will only harm the brands themselves, with China a large market for luxury brands to compete within.
Read more:
Join our newsletter