The Hurun Research Institute has released its tenth annual "Hurun Global Rich List" in partnership with property company Shimao Hong Kong Zhuhai Macao Port City.
For the first time ever, a Chinese entrepreneur has entered the top ten global entrepreneurs. Zhong Shanshan is the 67-year-old founder of bottled water brand Nongfu Spring and has become the richest man in Asia with a fortune of 550 billion RMB ($85 million). Two others also made it into the top ten for the first time: Tesla founder Elon Musk and LVMH's Bertrand Puech.
The total wealth of the top ten entrepreneurs culminated to 7.3 trillion RMB ($1.1 trillion), an increase of 9% from 2020. The United States featured heavily on the top ten list with six entrepreneurs of American nationality, while two were from France. Their wealth increased by more than 50% on average over the last year.
Outside the top ten, Pinduoduo's founder Huang Zheng surpassed Alibaba's Jack Ma with a fortune of 450 billion RMB ($69.6 billion) to rank third wealthiest in China. Tencent's Ma Huateng (Pony Ma) saw his wealth increase by 70% to take second place with 480 billion RMB ($74.2 billion). The founder of Douyin and its parent company ByteDance Zhang Yiming entered the top five in China for the first time with a fortune of 350 billion RMB ($54.1 billion).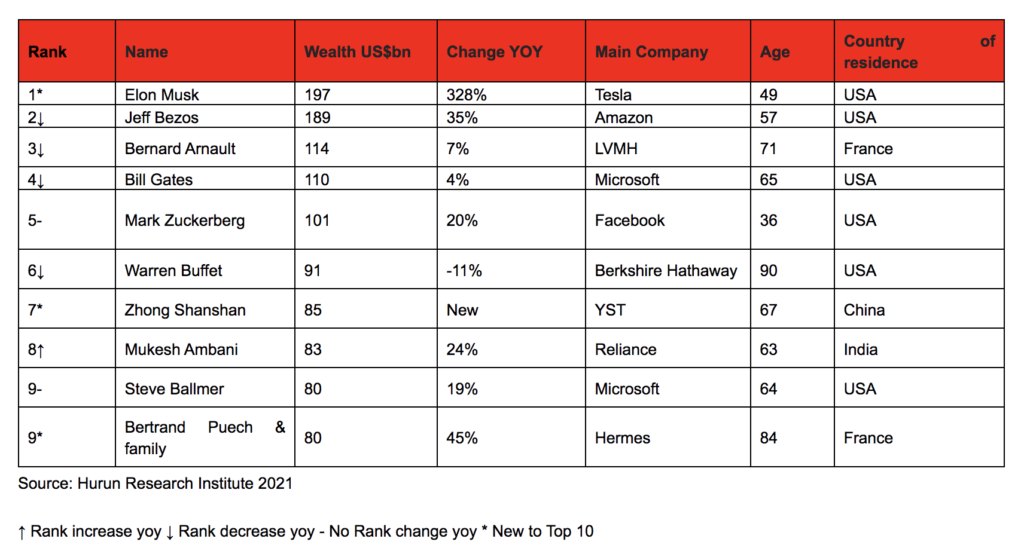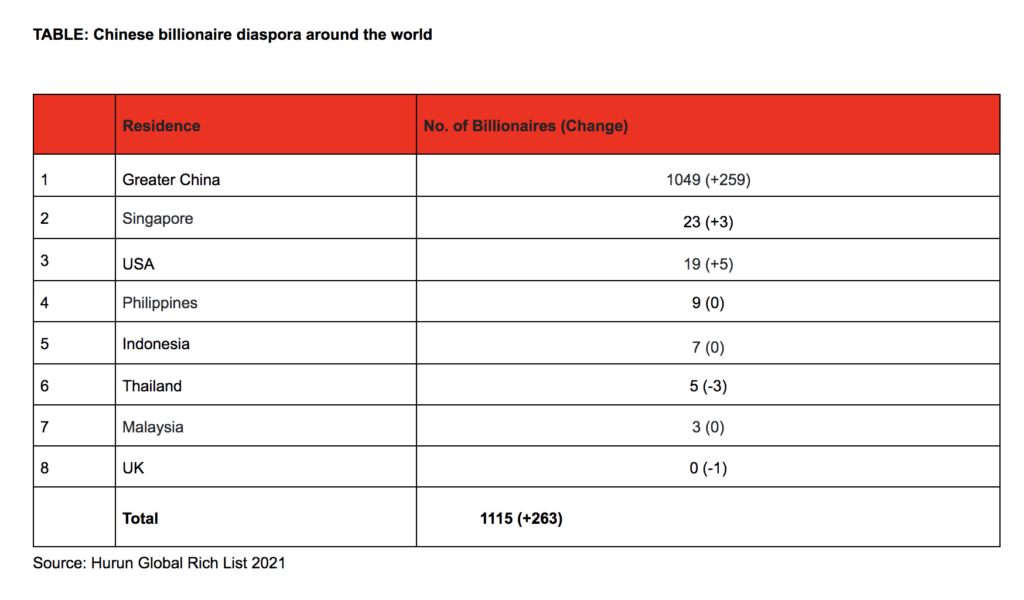 Read more:
Join our newsletter