Zhong Xue Gao, a Chinese ice cream maker is taking the high-end Chinese-style ice cream route by unveiling a new product line that has been fully designed by AI (artificial intelligence). Named "Sa'Saa", which means "Satisfy And Surprise Any Adventure", the new series comprises four flavours including red bean, green bean, milk, and cocoa, as per the brand's product release in Shanghai on 29 March.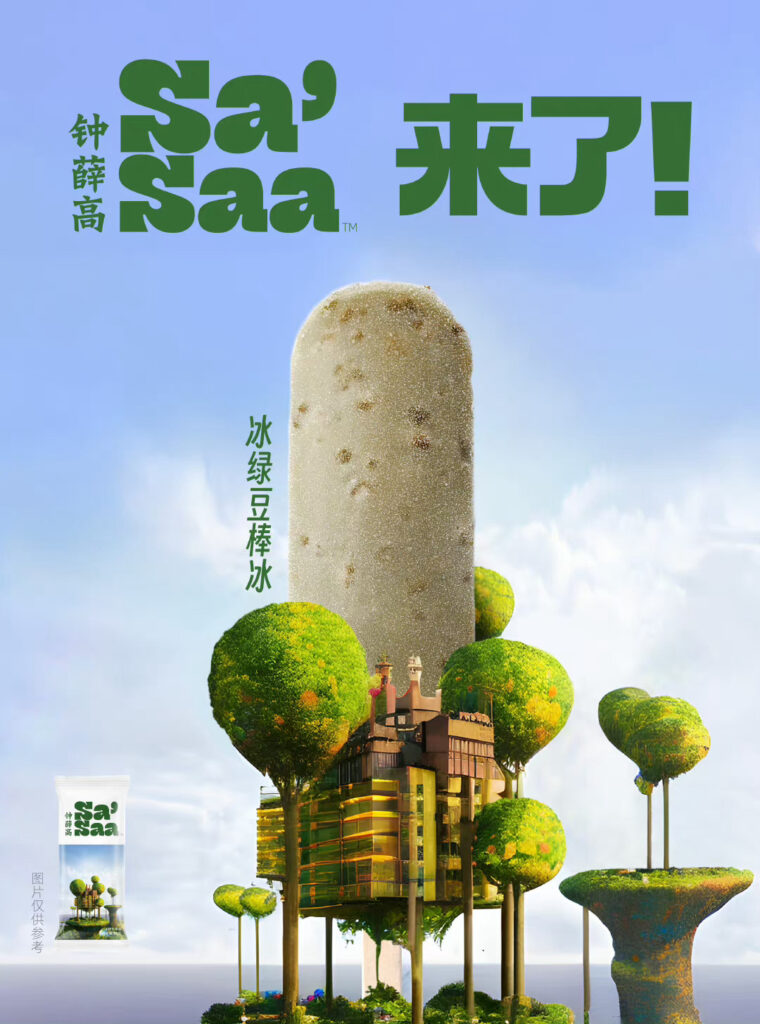 It is understood that several hyped AI products including the popular ChatGPT and its Chinese equivalent ERNIE Bot developed by Baidu were employed in the design process, including flavour recommendations, packaging and branding as well as the promotional video. The debut is hot on the heels of the brand's announcement on 20 March about its partnership with ERNIE Bot in a bid to bring "a more futuristic and intelligent product experience" to consumers.
With a price tag of 3.5 RMB (0.51 USD), the bargain buy is in contrast to the brand's image which has been dubbed the "Hermès of ice cream", whose price range is normally between 10 to 20 RMB (1.45 to 2.90 USD) with the highest at 66 RMB (9.59 USD) per piece. Zhong Xue Gao also earned the title of "ice cream assassins" after being embroiled in scandals last year where concerns were raised over food safety involving its luxurious offerings. In the wake of the episode, "ice cream assassins" soon emerged as an Internet buzzword, referring to the situation where consumers are caught off guard by pricey ice cream.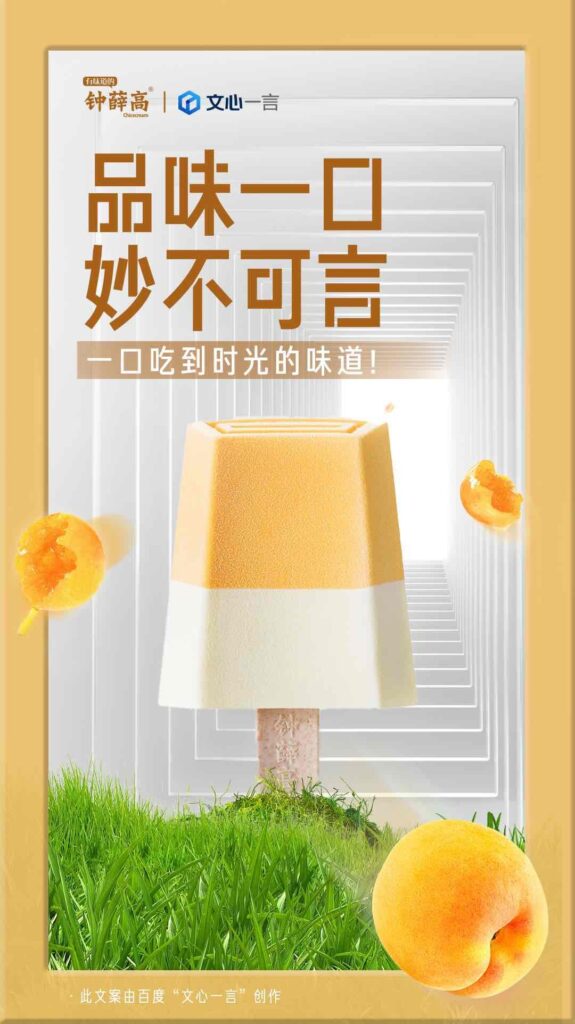 Following the latest announcement, eyebrows were raised, pushing the hashtag "Zhong Xue Gao introduces ice cream priced at 3.5 RMB" to one of the top trending topics, garnering over 230 million views on China's Twitter-like platform Weibo on 29 March.
Mixed responses from the public soon arrived as a poll launched by a Chinese finance news outlet Yicai shows 32.63% of more than 52,000 respondents view it as a positive move to provide a more reasonable price, while 42.18% show no enthusiasm for the "high-tech" product, believing "it's just a publicity stunt".
Internally known as "Zhong Xue Bu Gao" (inexpensive Zhong Xue Gao), the move indicates Zhong Xue Gao's continued intention to reach a wider audience by making its offerings more affordable. The ice cream retailer introduced a sub-brand known as Li Daju in 2019 that has a price range between 5 to 10 RMB (0.73 to 1.45 USD). The new product is also expected to raise the brand's appeal to younger generations of consumers with "a more youthful and stylish" image.
Join our newsletter