L'Oréal-owned beauty label Lancôme partnered with China Duty-Free Group to launch the brand's first-ever Super Serums O2O (Online-to-Offline) pop-up event at the Sanya International Duty-Free Shopping Centre in Haitang Bay.
The event ran from 4 to 27 March, coinciding with International Women's Day, and also timely tapped into the "Golden" tourism season where the coastal city of Sanya has seen a strong return of tourist footfall since China's reopening in January.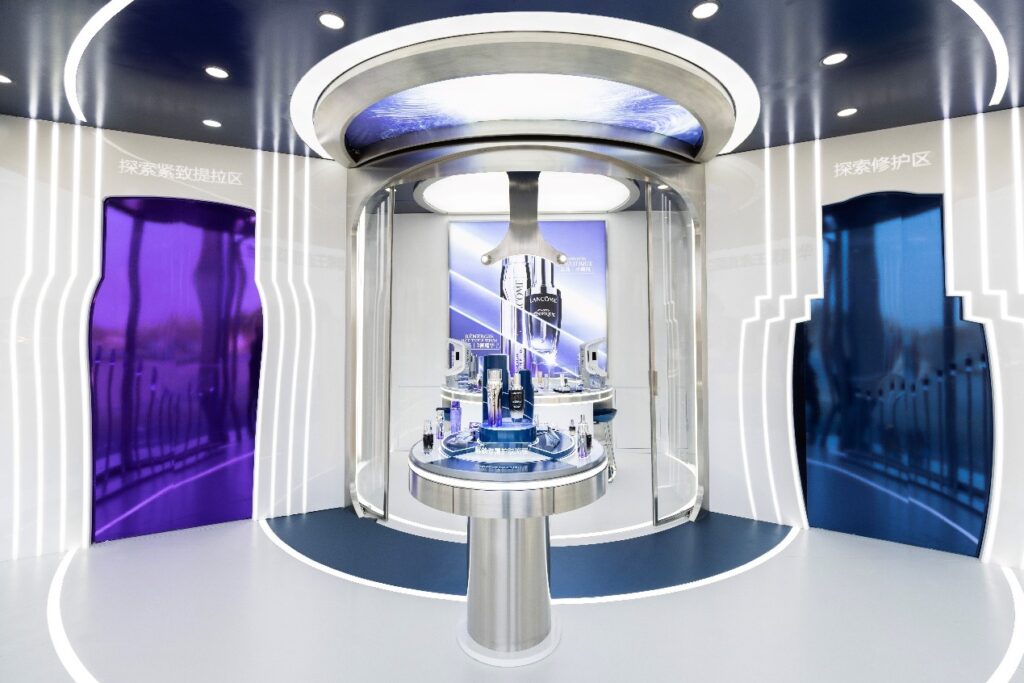 It was reported that inbound travellers arriving into the city in the first two months of 2023 have already surpassed the amount recorded pre-pandemic in 2019, while the city saw revenue from duty-free consumption between 7 January to 15 February hit nearly 6 billion RMB (871.80 million USD), accounting for 67% of the total duty-free income of the province.
As the number of visitors to Sanya hit another record in March, Lancôme jumped at the chance to grab a slice of the domestic travel fever with a campaign showcasing not only its latest beauty offerings but also technologies that can help them better understand the pain points consumers have in their skincare journey.
With Lancôme's Advanced Génifique Serum and Rénergie H.C.F. Triple Serum being at the centre of the exhibit, giant replicas of the two hero products were installed at the entrance of the pop-up space.
The store also employed the brand's newly developed Skin Screen device. This beauty tech service can provide skin analysis, and help consumers understand their specific skin issues, and accordingly, know which products would provide the best solutions.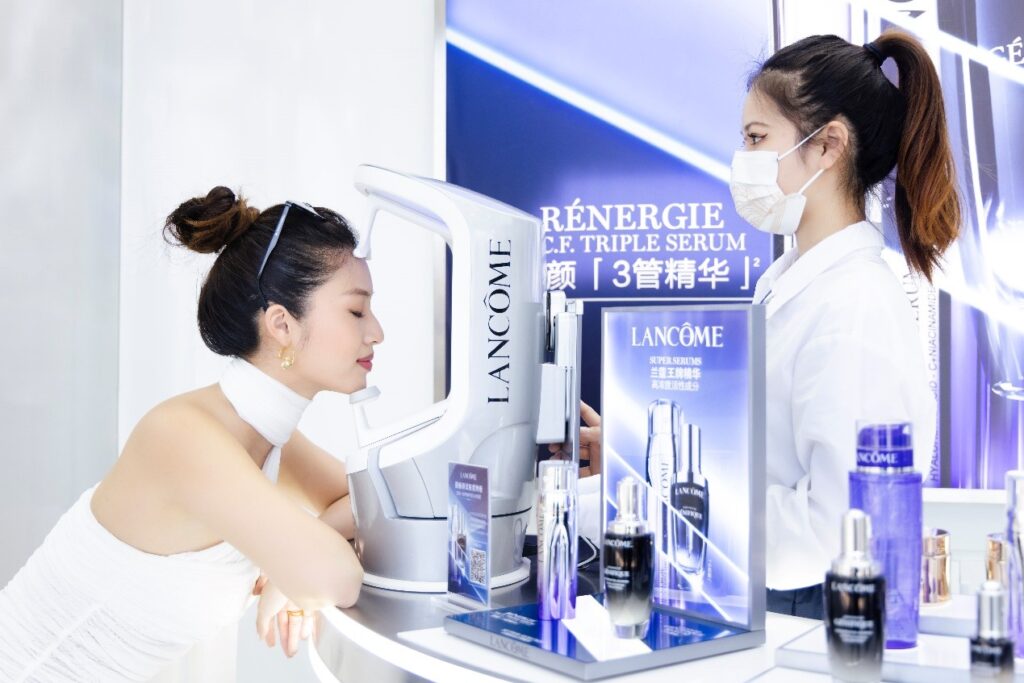 This was coupled with an AI-powered skin consultation service that can be connected to one's mobile phone, enabling a smooth consumer experience and integrated online and offline retailing practice. A digitally immersive space was also set up, where visitors could explore the main functions of the featured products through a series of animations. By doing so, Lancôme was able to encourage on-site engagement while branching into customisation at the same time.
In addition to shoppers being given the opportunity to create and personalise their own 3D holographic avatar whom they could interact with in real-time at the store, a physical try-on section was also built in allowing consumers to feel the textures of its products in reality through sampling dispensers, further enhancing the hybrid retailing experience.
Join our newsletter