As heatwaves hammer China, the country has been gearing up for extremely high temperatures with a "wearable air conditioner" being the latest invention for beating the heat. The creation consists of a main unit, a liquid cooling suit, a waist pack, and a battery, and is designed for COVID workers (known as "Dabai", or "Big White" in China) who are hazmat-suited despite the scorching weather.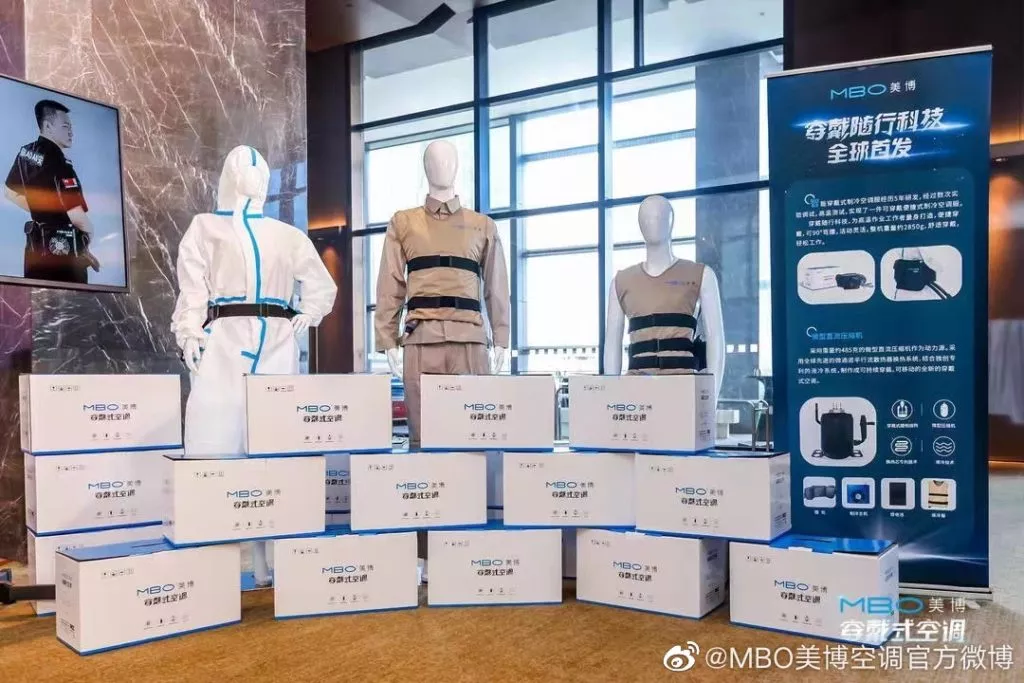 The wearable device which weighs approximately three kilograms was developed by a Guangdong-based company, MBO Refrigeration Equipment Co. Ltd, and can reportedly bring the output temperature down to 16℃ within three minutes once powered on. The suit is therefore viewed as beneficial to manufacturing workers as well as other outdoor labourers.
It is understood that the device has entered mass production with a total of 200,000 units expected to be delivered this year. At present, there are two versions available: "Cool" and "Luxury", priced at 8,888 RMB ($1,320.63) and 12,888 RMB ($1914.98) respectively. The deluxe version is equipped with an extra battery, a vest filled with graphene, and a belt adopting a Hermès design, adding to both the product's technical and fashion appeal.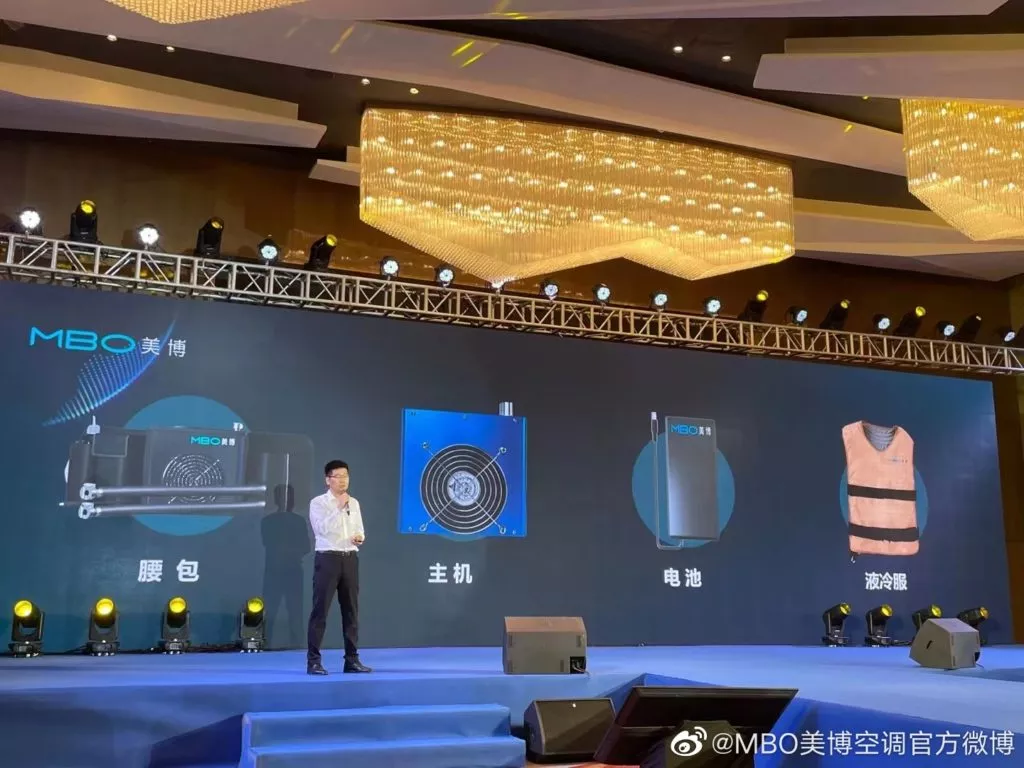 Although the suit is customised to those who work in high temperatures, it has generated wider consumer interest following the announcement on 10 July. The hashtag "Guangdong introduces the world's first wearable air conditioner" soon jumped to one of the hot searches on China's Twitter-like platform Weibo, drawing in more than 160 million views as of 14 July. 
While the invention has been praised for providing a timely solution to those in need, some netizens have been seeking to purchase one for personal use. However, doubts quickly surfaced online, with questions raised around the high pricing which contradicts the product's original intention. This is because those working in the heat are often worse off financially and are not expected to afford a suit costing up to tens of thousands of RMB.   
It is not yet clear when the suit will be available for public purchase, and we are yet to see how the product can appeal to its target audience in terms of cost. However, it is reported that the company has donated the new high-tech wearables to seven hospitals in Guangdong, and will be given out to front-line medical staff. Furthermore, trial sales have been taking place in Japan in industries including medical, traffic and energy.  
Join our newsletter