French jeweller Cartier has expanded its foothold in China to lower-tier cities. Leveraging the upcoming Chinese Valentine's Day, also known as the Qixi festival which falls on 4 August this year, the brand has brought a series of pop-up experience stores to shopping complexes in three Chinese cities including Henglong Plaza in Kunming, Wanxiang City in Nanning and Hisense Plaza in Qingdao.
From 21 July to 7 August, the three special installations will showcase the brand's latest Les Berlingots de Cartier jewellery series which is a limited-edition collection dedicated to the festival. Amongst the line is a semi-transparent pink Chalcedony necklace and a ring incorporating Red Jasper all of which are exclusive to the Chinese market, and naturally has been the protagonist of the showcase in the host cities.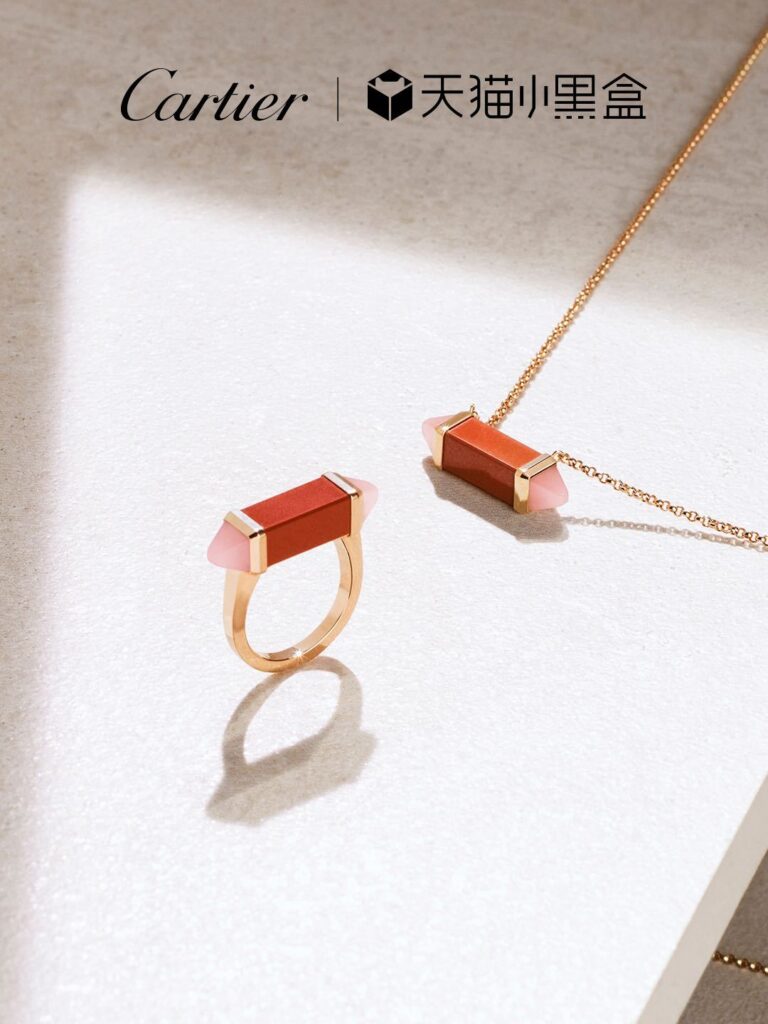 While none of the three has previously been considered for special promotions by internationally famed luxury brands like Cartier, these cities have seen increasing interest from global labels because of their expeditions into China's lower-tier markets driven by the growing appetite for extravaganza purchasing in these areas.
In 2020, Cartier opened a boutique store at Henglong Plaza in Kunming (second-tier city), which was one of the top two best-performing shopping malls in 2021, according to Hang Lung Properties, a Hong Kong-based property developer who built Henglong Plaza in mainland China. The complex also saw a 47% increase in rental revenue in the same year thanks to global brands rushing to open stores in the space.
Similarly gaining more attention from luxury brands is the new first-tier city Qingdao, which was selected by Louis Vuitton as the second stop after Shenzhen for its "Louis Vuitton &" exhibition in May. As a high-end shopping centre, Hisense Plaza appears to be particularly appealing to jewellery and watch brands, with Chow Tai Fook, a Chinese jewellery unicorn dropping a three-day exhibition for rare watches on 21 July.
On the other hand, as the first high-level shopping mall in the second-tier city of Nanning, Wanxiang City has also become a landing point for luxury brands, which hosts the only Cartier storefront. The outlet is currently under refurbishment with the intention of being turned into a boutique with more categories on top of its existing focus on watches. The latest Qixi pop-up event, therefore, not only leverages the traditional festival but helps Cartier strengthen their relationship with local audiences whilst offsetting potential loss due to the store improvement around this crucial promotion season.    
Join our newsletter