With the recent relaxation of COVID rules in China, the country's outdoor activity enthusiasts have been exploring nature at full speed with packrafting being the latest treasure trove amongst young adventurers.
The new sport is reported to be one of the top five most participated activities by China's glampers and has become a go-to choice for team-building events amongst China's young office workers, as well as being sought-after at summer camps during the holiday season. This has propelled the hashtag, 'packrafting' to garner nearly 600,000 views on China's biggest lifestyle-sharing community Xiaohongshu.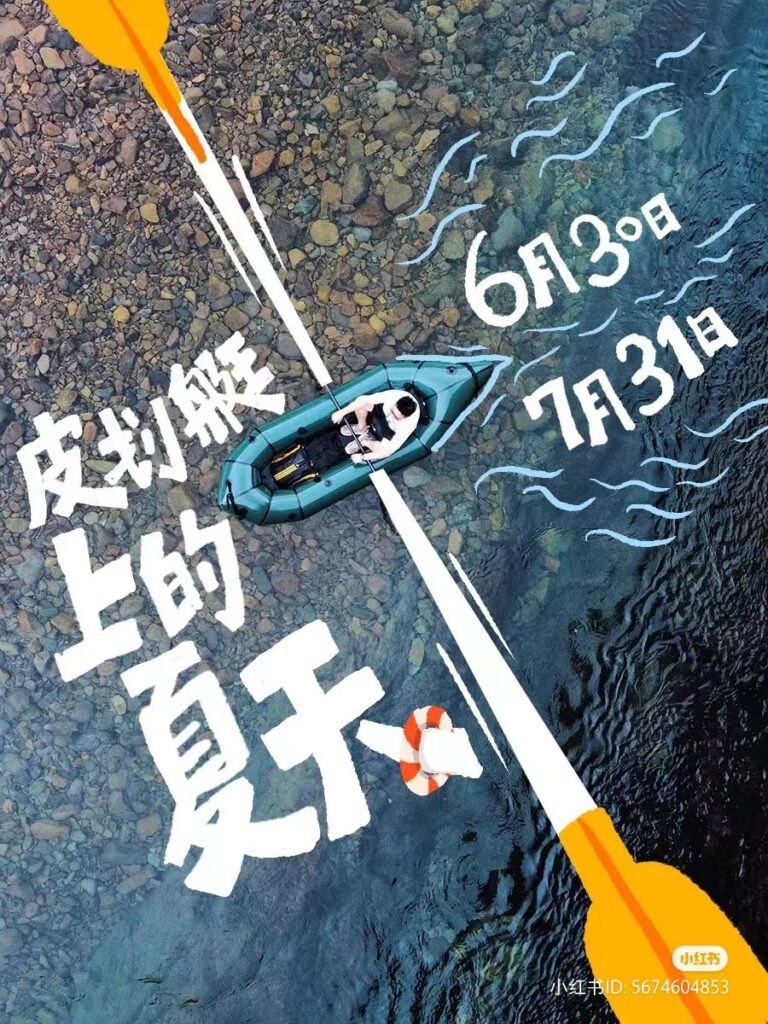 The platform who is always on top of emerging trends amongst the savvy generations launched a campaign dedicated to this craved activity in response to the enthusiasm. Known as "The Summer on Packrafting", the campaign was curated by 'Outdoor Shu', one of Xiaohongshu's official accounts with a focus on outdoor activities, and users are encouraged to share packrafting related content using the campaign hashtag between the period of 30 June to 31 July.
In return, they will have the chance to be rewarded with online traffic and be chosen by the platform to promote their qualified content, therefore, bringing exposure for content creators while incentivising more participation. As a result, the campaign hashtag has drawn in over one million views as of 28 July.
In addition, individual sections exclusive to posts from different cities have been set up under the campaign page, which includes Shanghai, Beijing, Anji (a county-level city in the Northwestern province of Zhejiang), Qiandao Lake (a human-made freshwater lake in Hangzhou, Zhejiang province) and Jinghua (a prefecture-level city in Zhejiang province), and several other small regions with sufficient water access for this activity. In the meantime, a column dedicated to outfits has also been installed as fashion closely follows in the footsteps of this new fad.
While the sport is on its way to becoming a common form of entertainment in China, the country has seen its first person turn packrafting into an alternative mode of transport for commuting. The 29-year-old outdoor adventurer surnamed Yang recently became a media sensation after his attempt at rafting along the Beihucheng River in Beijing caught the attention of local authorities over safety concerns.
Join our newsletter