Despite the cloud cast over on the retail industry after repeated local COVID outbreaks, hope has once again lit up for the sector following a strong opening of the second China International Consumer Product Expo.
Since the curtain was raised on 25 July at Haikou, the capital city of China's Southernmost island province Hainan, the event is reported to have drawn in over 10,000 professional visitors in the field of investment and supply chain, with more footfall expected to follow as the exhibit opens to the general public from 29 July before concluding on 30 July.
More than 2,800 brands are spread across an exhibition area of 100,000 square metres – a floor space 25% larger than the first exhibit which saw total footfall come to 240,000 – becoming the largest boutique exhibition in the Asia-Pacific region by far.
The first two days are dedicated to brands' new product releases, with a total of 68 famed global and homegrown brands set to debut 104 new drops to the world, ranging from perfume, jewellery, high-end food and drinks and smart devices.
Over 100 internationally renowned luxury brands have been in attendance, with France serving as the guest country of honour, bringing nearly 50 enterprises and 250 brands. Participants include Burberry, De Beers, Dolce & Gabbana, Estée Lauder, Lanvin, L'Oréal, Richemont, Tapestry and Chinese jeweller Qeelin which is now under Kering, taking up the space of Fashion & Lifestyle and Jewellery.
The British luxury fashion house Burberry unveiled its latest assortment including the classic Lola handbag collection and TB Summer Monogram ready-to-wear. Burberry gave a nod to their current Lola bag themed global campaign by creating an experience space, drawing inspiration from the collection's design and the iconic TB monogram, allowing a unique and immersive ambiance.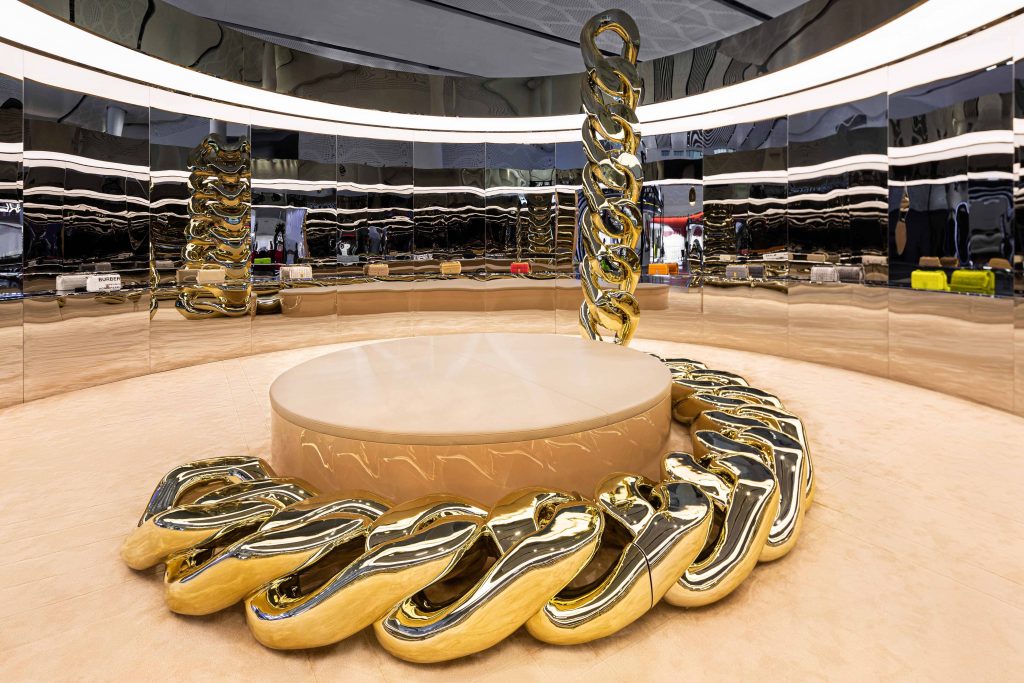 As the Expo scales up, the co-curated event by China's commerce ministry and the Hainan provincial authority is expected to attract over 40,000 buyers while providing a stage for more brands to interact with consumers in the Chinese market.
Join our newsletter