French luxury goods brand Cartier has unveiled a three-story flagship boutique at Haikou Meilan International Airport. Located in the centre of the newly opened retail and experiential space of CDF's Duty-Free Store in Terminal 2, the store presents customers with a wide array of Cartier's finest collections and boosts its presence in Hainan's booming travel retail sector.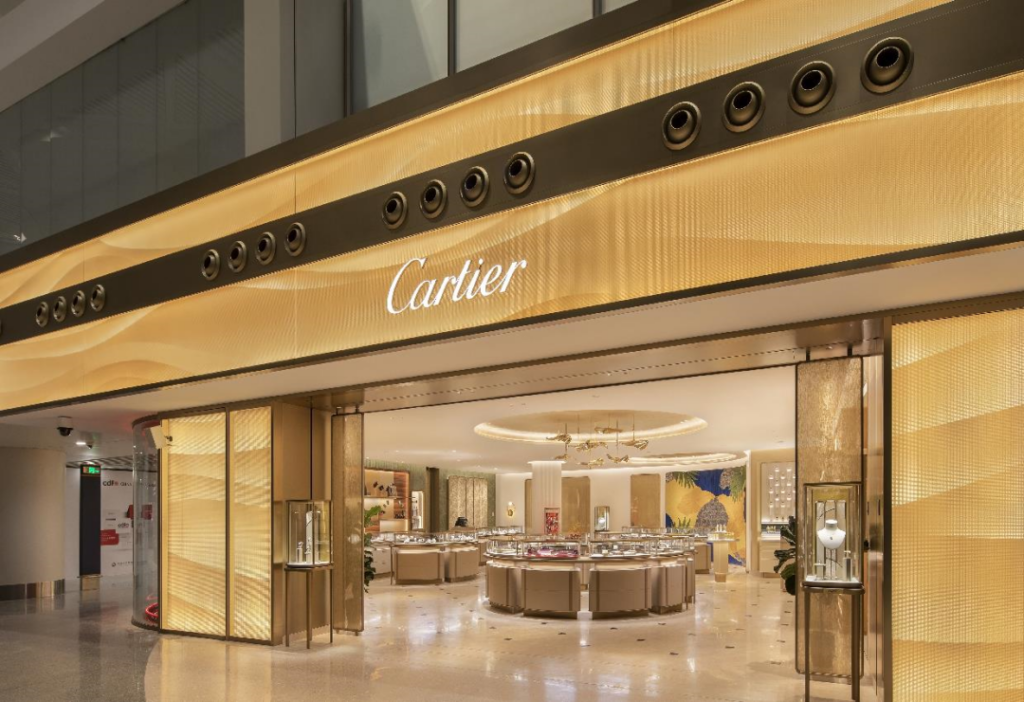 The design of this Cartier boutique pays homage to Hainan's vibrant island culture and natural landscape. It uses lush green and vivid blue to represent the sea and sky, fully integrating the natural features of Hainan Island while forming a sharp contrast through the juxtaposition of natural and urban landscapes.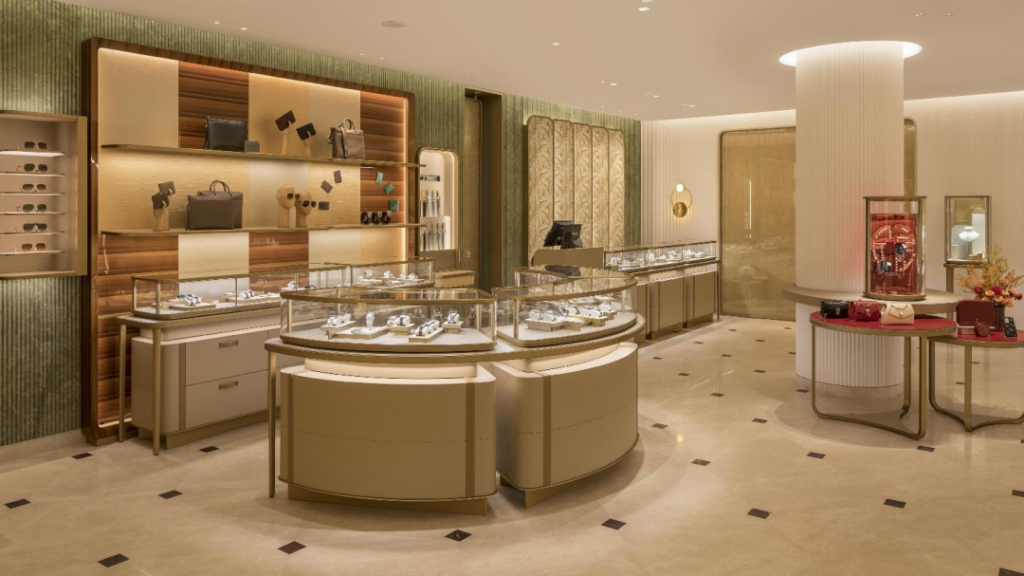 Inside the store, Cartier has a bridal area with its signature cheetah motif adorning the walls. Meanwhile, the VIP room provides a warm and quiet space for Cartier's distinguished customers and can provide personalized services according to their needs.
The high-end jewellery and luxury goods brand may have chosen to open a store in Haikou Meilan International Airport due to the airport's strategic location and high traffic of wealthy travellers. The airport is the main gateway to Hainan Island, a popular tourist destination for domestic and international visitors, and is well-positioned to attract affluent travellers seeking luxury products.
In recent years, Hainan Island has become a duty-free shopping haven, with the Chinese government granting duty-free shopping allowances of up to 100,000 RMB (14,526.65 USD) per person annually. This makes the airport a prime location for luxury brands like Cartier to tap into this growing market of high-spending consumers. By having a store in the airport, Cartier can showcase its exclusive products to affluent travellers who are likely to be in the market for luxury goods.
Join our newsletter