Jointly sponsored by the Alibaba Foundation, the Beijing Contemporary Art Foundation, and the Danish Cultural Centre, Chinese e-commerce giant Alibaba has launched a public welfare exhibition "You See We Feel" dedicated to promoting awareness and inclusivity of the visually impaired. From March 11 to 26, the Braille phonetic font library in Beijing will be open to the public free of charge.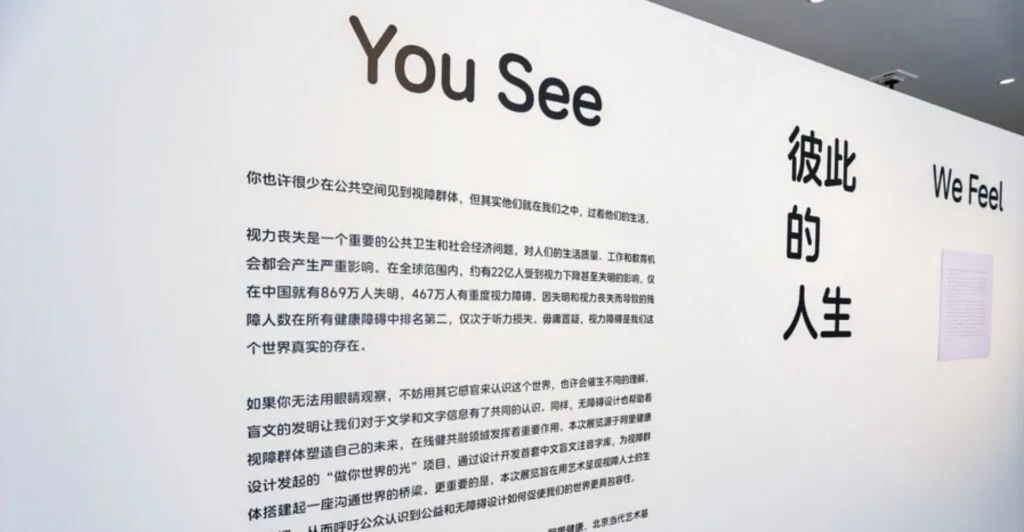 Based on the "Being the Light of Your World" project initiated by Alibaba Health Design, the Chinese Braille phonetic library was created to build a bridge for the visually impaired community to communicate with the world. Globally, around 2.2 billion people are affected by visual impairment or blindness, with 8.69 million people in China alone living with blindness and 4.67 million having severe visual impairment.
The exhibition showcases the lives of visually impaired individuals through art, calling for public attention to public welfare and accessible design. To this end, the library supports inputting Braille with Pinyin, the official romanisation system for standard Mandarin Chinese. In addition, its mixed media artwork initiative aims to make it easier for the general public to include Braille in packaging design and artistic creations.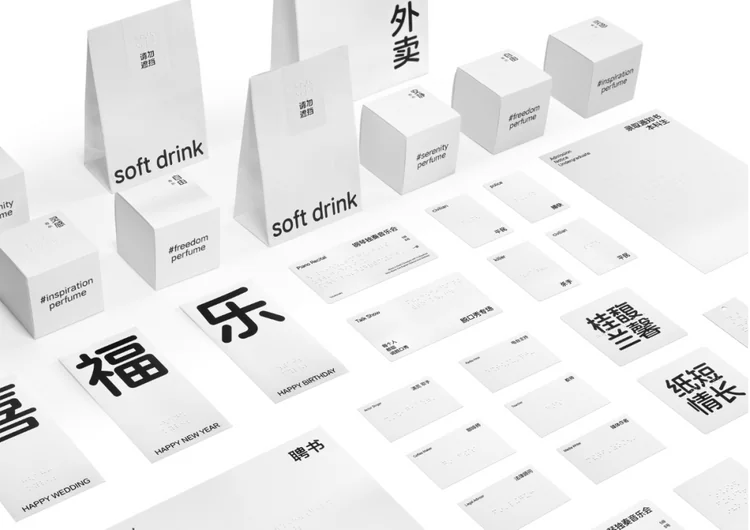 Works on display at the exhibition include "Aqua", a song by Japanese composer Ryuichi Sakamoto, and "Life Diary", which features 1001 daily objects, all of which are in white packaging inscribed with Braille. Another poignant piece is "7 Nights" in which artists used AI technology to recreate visual representations of dreams as described by seven visually impaired people. Inspirational films featuring blind protagonists from both the international and domestic scenes were also shown on a weekend special.
Being a global e-commerce giant, Alibaba has a long-standing commitment to promoting social responsibility and inclusivity. By launching a Braille exhibition, Alibaba can showcase its support for people with visual impairments and provide an opportunity to create awareness about the challenges faced by visually impaired people. As such, this initiative can help improve the company's reputation as a socially responsible entity.
Overall, Alibaba's launch of a Braille exhibition is a meaningful gesture towards inclusivity and expands its market reach while promoting accessibility and inclusion in the digital world.
Join our newsletter