Caring for people with disabilities and giving them support is vital to help them achieve their goals.
Many Chinese citizens may have never seen a disabled person work in a public-facing role, such as hospitality. There is also a lack of knowledge about the scope of disabilities, the challenges that disabled people face, and the wide range of fields – nursing, cooking teaching, sport, business, media etc. – that people with disabilities work in.
Yet, according to the China Disabled Persons' Federation, over 85 million people in China identify as having a disability. While the situation is improving, disabled people still face many barriers in Chinese society: finding employment, accessibility issues and public stigma.
Therefore, Tencent launched a campaign as part of their annual charity day to offer support to those with disabilities and to help change public attitudes.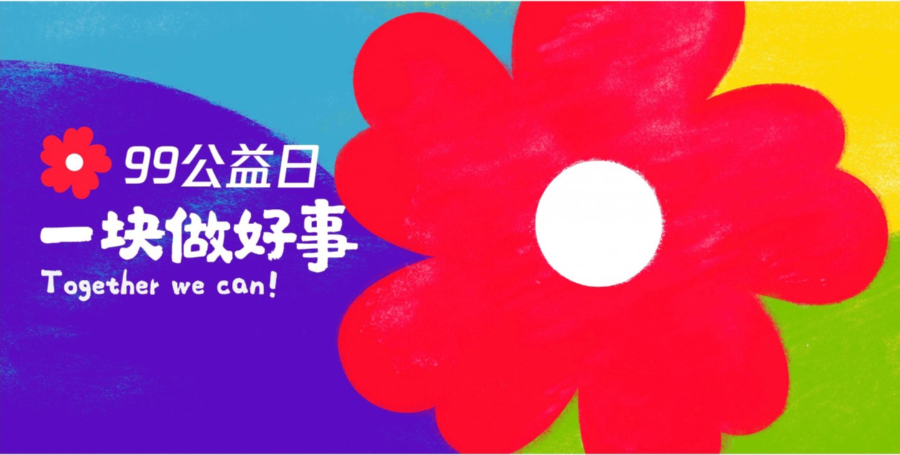 Tencent highlights a range of charitable causes
To encourage more people to share with others, technology giant Tencent launched its "99 Giving Day" in 2015. The annual three day charity event, taking place from September 7 to 9, has become the most popular annual charity festival in China.
The ongoing project capitalises on people's readiness to donate small sums of money to charitable causes through their mobile phones. It leverages digital means to encourage charitable activities and, by doing so, demonstrates the power of technology to help vulnerable groups.
The "99 Giving Day" endeavours to turn kindness from hundreds of millions of users into support for others. Previous campaigns have focussed on a range of causes including free lunches for school children in poverty-stricken areas. The project highlights the ease of giving: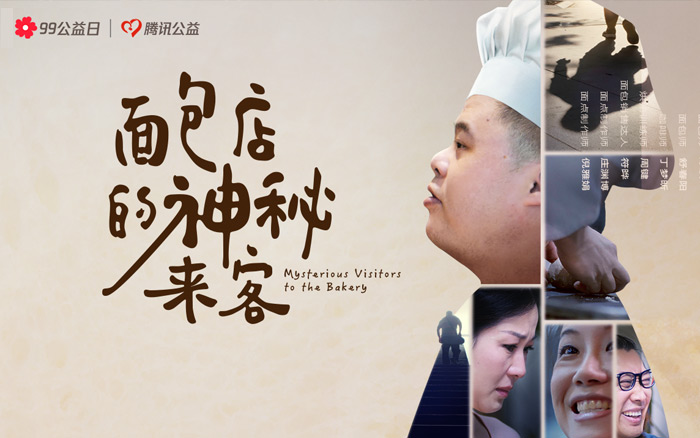 Tencent filmed its campaign video for 2020's "99 Giving Day" in a bakery store where the staff all have disabilities. A group of people who had previously donated to disability causes during Tencent's "99 Giving Day" visit the cafe. To their surprise, they find that the money they have given has been used to to support these people with disabilities find jobs and make a living.
"99 Giving Day" raises over 3 billion RMB
To give the campaign a more personalised touch, Tencent developed a game called "little safflower" on WeChat. Users can gather safflowers by donating money and interacting with their friends. Tencent will match the users' final number of virtual safflowers with a donation to charity of a random amount.
Many celebrities and KOLs were involved in the campaign via livestreaming, WeChat official accounts and idol charity programs. To date, more than 120 celebrity fan groups on WeChat and Weibo and hundreds of official accounts have joined the "We Media Partnership Program" to promote charity projects. The hashtag "99 Giving Day" gained 2.18 billion views and 13 million comments on Weibo.
With the theme of "Together We Can" 一块做好事, this year's event raised a total of 3.04 billion RMB for various charities. Organisations, individuals and over 10,000 enterprises participated in the campaign which has already broken the record for donations from an online charity event.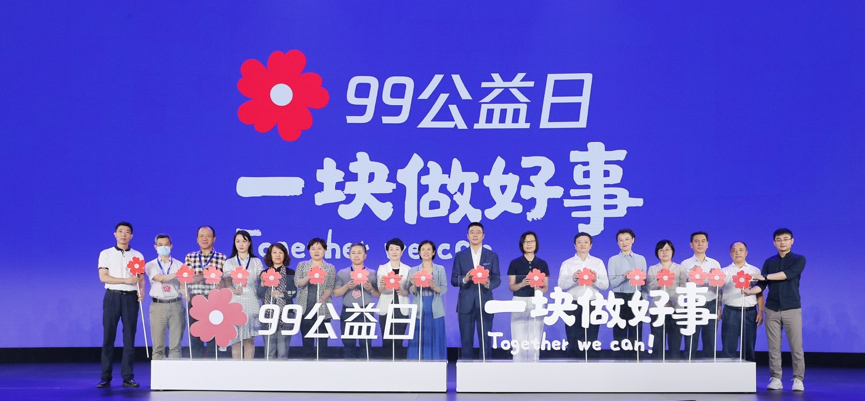 Technology can be leveraged to support charities
Today, rapid technological developments are supporting the growth of charity, as shown through Tencent's "99 Giving Day". The video released for this year's campaign highlights just one aspect of how lives are being improved by donations – creating jobs and livelihoods for disabled people.
Apart from raising money, "99 Giving Day" is also creating a positive social impact by changing people's perceptions about charitable causes and highlighting the long-term impact that donations can have.
Brand: Tencent
Agency: TOPic