Fast-food and ice-cream chain Dairy Queen launched an official online store on Pinduoduo on October 9. On its launch day, the brand received 10,000 orders on the platform.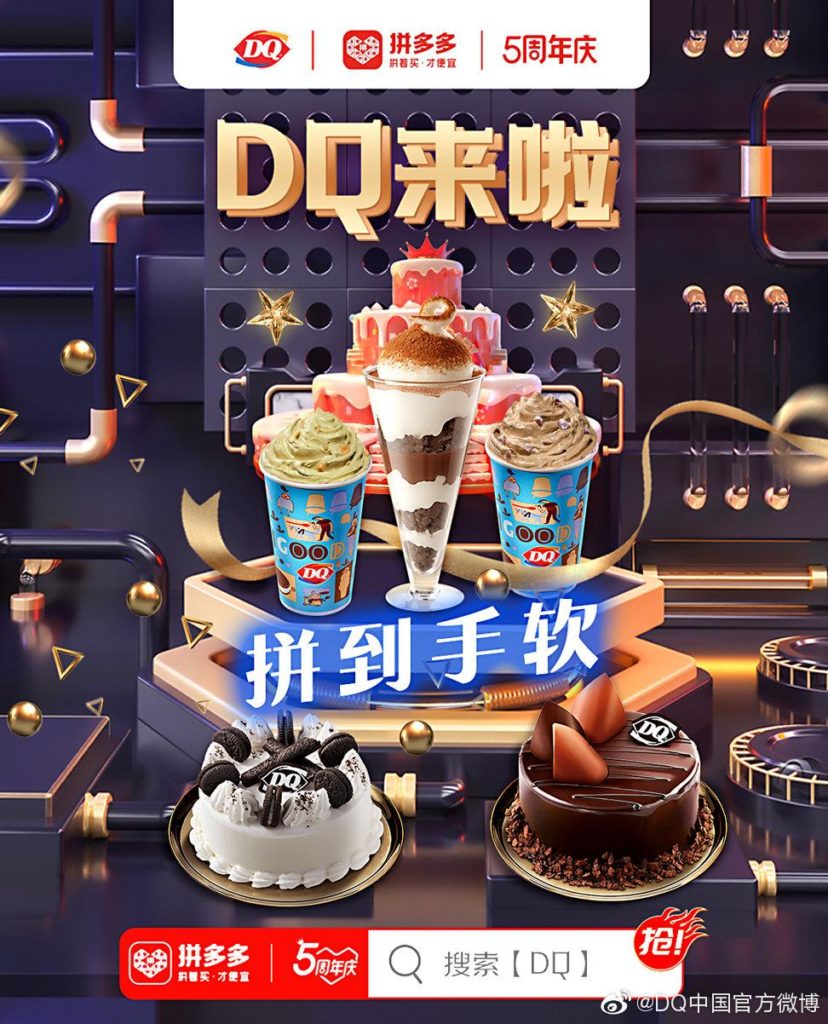 Pinduoduo celebrated its 5th anniversary by offering discounts on a wide range of industries, including 30% off for Dairy Queen consumers.
Dairy Queen launched in 1940. It first opened in China in 1991 and has since expanded to over 1000 stores. As of last summer, Chinese consumers have also been able to enjoy Dairy Queen ice cream at home through a new take-away service.
Check out our case study: Pinduoduo's social group buying model wins over Tier 3 & 4 consumers
Join our newsletter