Key takeaways:
A slow-paced lifestyle is becoming more desired with young Chinese yearning to loosen up as overwork continues to be commonplace in China.
China's sportswear giant Anta taps into the "slow living" trend through the lens of tea culture.
Leveraging the synergy of active footwear and China's growing interest in tea, the campaign wins over the generation who are seeking to escape from a fast-paced life.
---
Anta, China's sportswear unicorn, has been catching up at full speed, having defended revenue growth for eight years in a row and knocking out another bump-up by 38.9% to 49.3 billion RMB ($5.87 billion) in 2021, which has burnt the tail of Nike China who recorded 51 billion RMB ($6.07 billion) in the same period. However, when it comes to marketing, the brand appears to have adopted an opposite stance, with its latest campaign capitalising on the "slow living lifestyle" that is being increasingly pursued by China's younger generations.
Gen Z's appetite for tea and the slow philosophy behind the drink
Curated for its new collection Qian Xi (or Gen Z) 4 Tea, the campaign draws inspiration from Chinese tea culture, not only showing the brand's dedication to the shrewd generation of consumers, but also tapping into the nation's ongoing enthusiasm for the Guochao trend, or national wave where stylish modern designs are given a nostalgic edge with traditional Chinese emblems. But more importantly, it allows Anta to leverage the philosophy of slowing down that the tea culture symbolises, therefore, offering an escape from a fast-paced life for young Chinese who are yearning to loosen up in a world where overwork continues to be commonplace.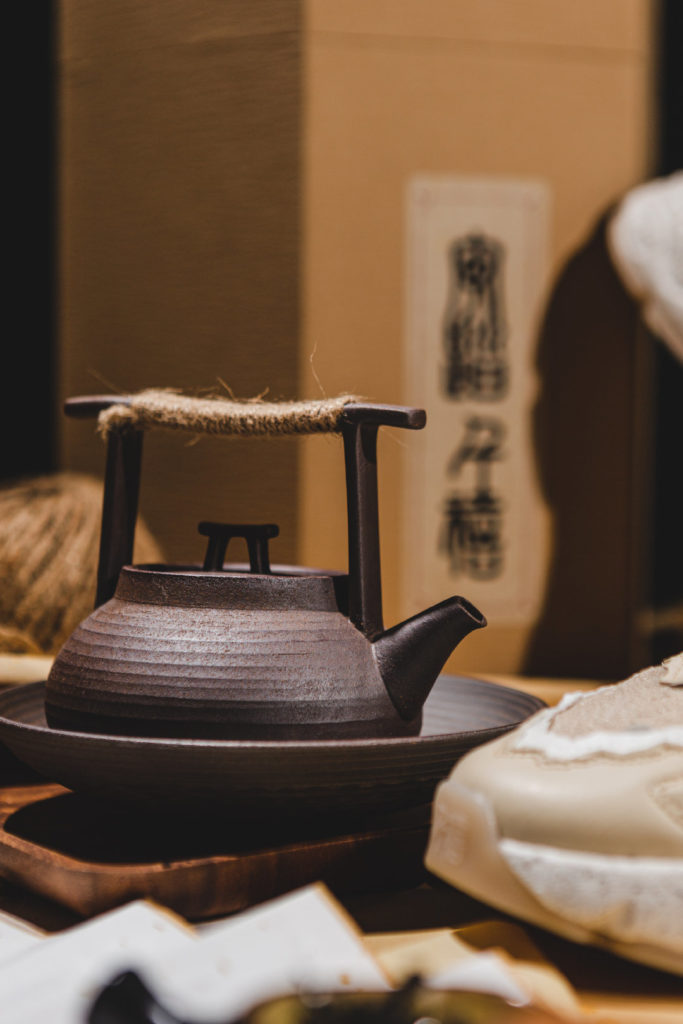 While "being slow" has been the main rhythm for this campaign, it has sparked another buzz amongst young Chinese who are reportedly showing greater appetite for tea drinking. Out of the total 390 million young people between the ages of 20 and 40, 72.9% are regular consumers of bagged tea, and 79.2% are freshly brewed tea lovers, according to statistics published by iiMedia Research in 2021. Such consumer interest has contributed to the market size of China's tea products having reached 101.1 billion RMB ($12.04 billion) in 2021, with expected further growth into a market worth 120 billion RMB ($14.29 billion) in 2022.
To unleash that appetite, Anta brought the traditional tea ceremony to a designer-shoe store-turned tearoom in Guangzhou, inviting its young fans to experience the leisure of decelerating through immersive tea culture. While such an interactive activity has become a source of user-generated content, benefiting the campaign's online exposure, it also allows visitors to explore the innovative combination that incorporates the component of tea into footwear designs to reduce the overall carbon footprint from its output, which also adds to the brand's value thanks to these sustainability efforts.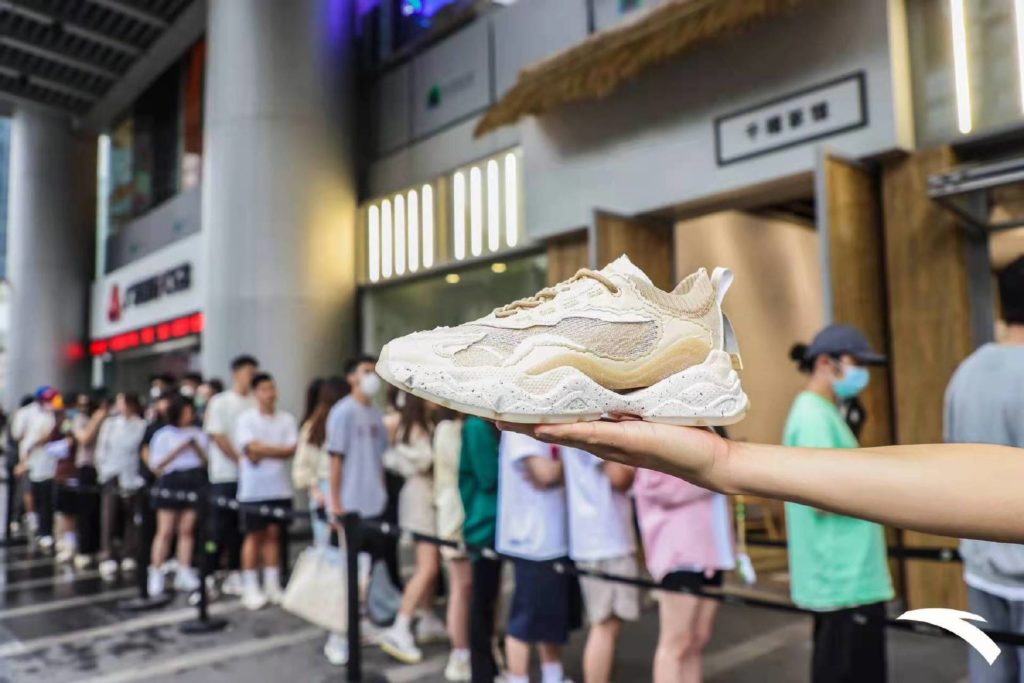 Dive into life experiences of "slow living" Gen Zers
While the storefront was thronged by crowds, those who were absent at the in-person event were not left disappointed for missing out on the essence that the campaign offers. Having featured four influential "slow living" Gen Zers in four podcast episodes, Anta has been able to deliver the campaign message more efficiently through personal stories of these individuals who have been withholding the belief of slowing down through their life practices ranging from camping, baking and toy collecting, which are also activities that have been growing in popularity amongst China's young people.
Not to mention the new approach to storytelling via the brand's newly launched radio programme "Anta Gen Z Radio" which turns out to be another elaborator, providing a healing recipe for listeners who want to seek a moment of peace from these slow-paced life experiences in a rather old-fashioned dissemination, with each episode drawing in tens of thousands of plays on its official WeChat subscription.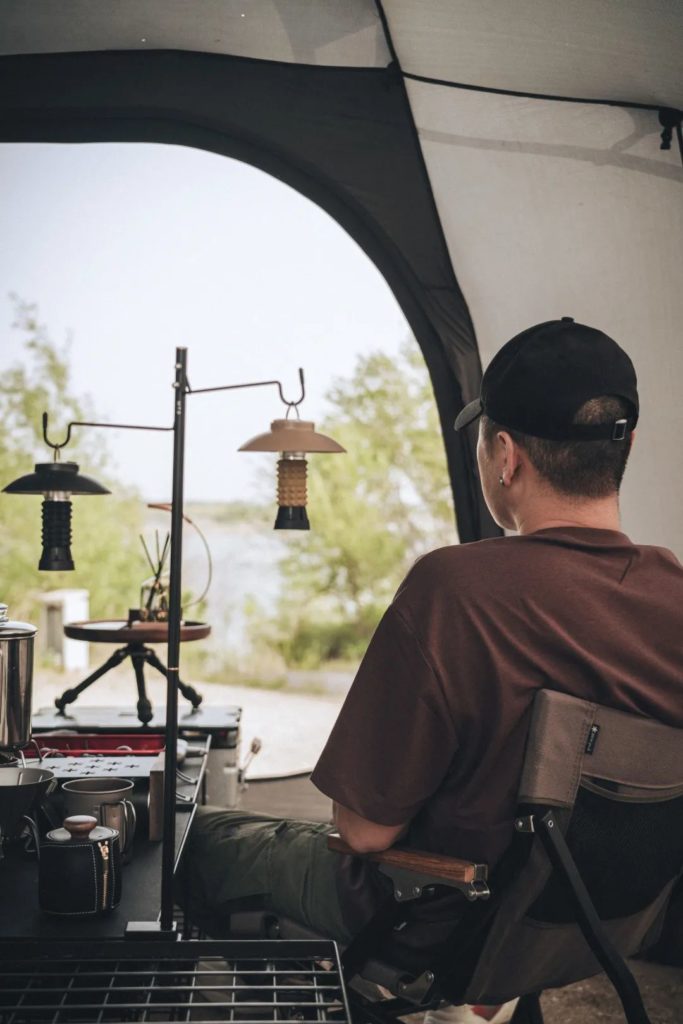 While being slow may not sound compatible with the image of a sportswear brand, Anta has made a splash in the industry that normally focuses on speed. The well-received campaign is not only thanks to this seemingly contrary idea that has somehow boosted its appeal, but the success also comes from a more comprehensive understanding of the demographics of young Chinese who have become more sophisticated and therefore, savvier when it comes to the consumer experience. Having hit the nail on the head for some of the top trends propelled by China's Gen Z, Anta has once again won over its target audience.