You may have received a love letter from your admirer but have you ever got one on a takeaway receipt?
No?! Well, you can in China.
Hardworking delivery drivers = China's knights
Delivery workers have played a hugely important role this year as they have helped to keep society functioning amid the COVID-19 outbreak. For the tens of millions of Chinese people quarantined at home during the pandemic, delivery drivers were regarded as heroes as they risked their health to ensure that people received food and other necessities.
However, their job was not just to deliver food to customers. Delivery workers also helped thousands of customers spread messages of love to their families and friends. Indeed, they have gained a special title in China for their tireless work to improve people's daily lives – the knight.
According to market research company Trustdata, there are more than 400 million monthly active users in the food delivery market and over 10 million takeaway delivery workers in China.
Meituan, the leading player in China's food delivery market, held a special campaign to say thank you to their hard-working delivery staff. Now in its third year, July 17 has become known as Meituan's Knights Day.
It had special resonance this year due to the hardships that delivery workers had endured during the pandemic. Grocery deliveries on Meituan jumped by approximately 400% in the early stages of the outbreak, and so, delivery drivers worked round the clock to get deliveries to consumers in a challenging environment.
Meituan pays thanks to delivery drivers on takeaway receipts
For its 2020 campaign, Meituan collected seven unique takeaway receipts and displayed the touching story behind them. The individual experience behind each transaction highlighted the trouble that Meituan delivery drivers go to in order to satisfy their customers.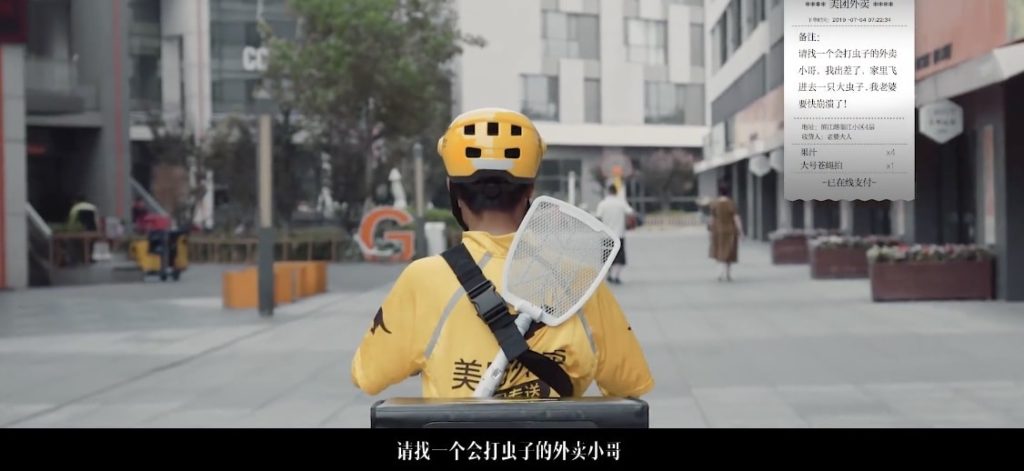 "Could you please find a delivery man who is able to kill flies?"

"I'm on a business trip. My wife is terribly scared because there is a huge fly at home."

Order: 4 x Juice and 1 x Fly Zapper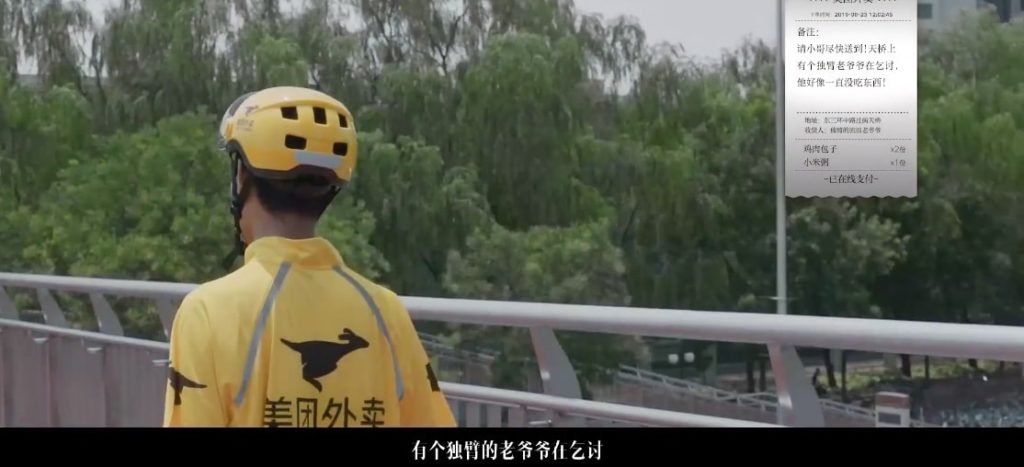 "Could you please deliver it as soon as possible?"

"There is an old man with only one arm who is begging on the footbridge. It seems like he hasn't eaten yet."

Order: 2 x Chicken buns & 1 x Millet porridge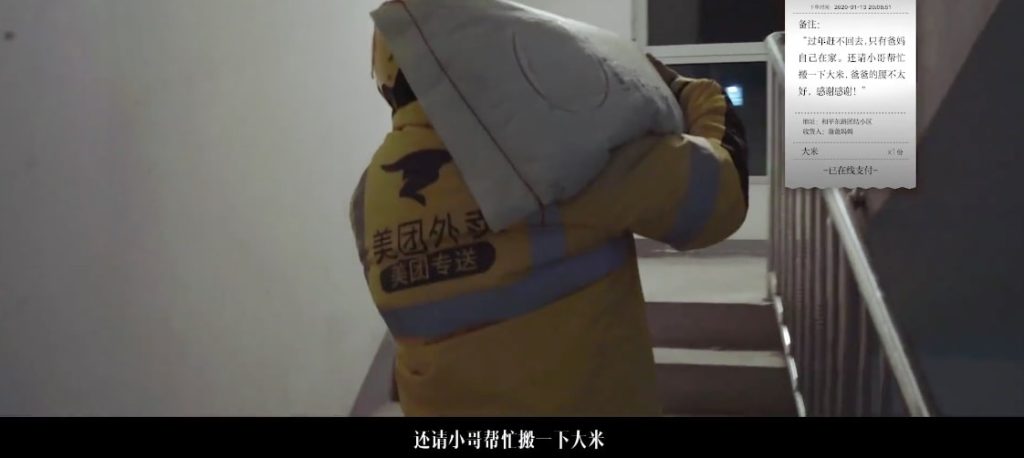 "I can't go home during Spring Festival. My parents are at home alone."

"Could you please help take a bag of rice to my home? My dad has injured his back. Thank you so much!"

Order: 1 x bag of rice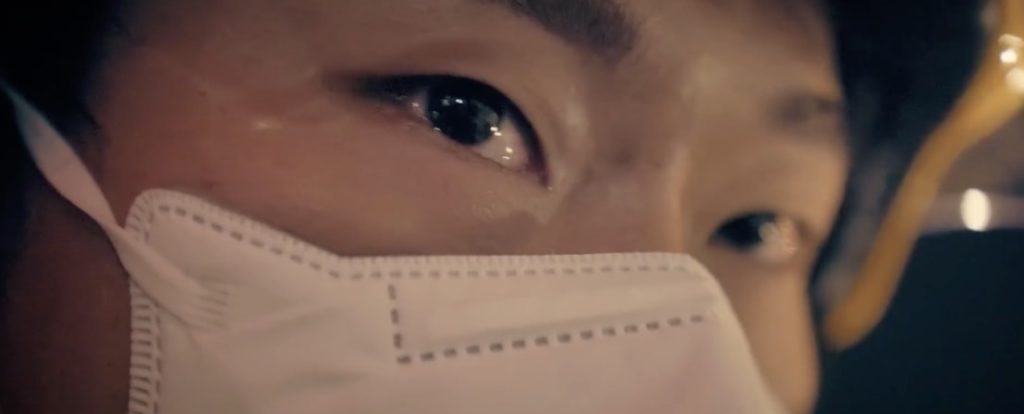 "These dumplings are for the delivery workers!"

"Thank you for your hard work. You deserve a good rest!"

Order: 20 x Dumplings
A positive response for Meituan on social media channels
Meituan promoted the campaign on Weibo, Douyin and WeChat. So how did it fare on the different social media channels?
The video gained 440,900 likes, 3,400 comments and 1,300 reposts on Douyin
The hashtag #717KnightDay hit 23 million views on Douyin and 160 million views on Weibo
Meituan's article on WeChat was read 30,800 times
Many users commented "Happy Knight's Day" on social media to express their thanks to drivers. Netizens expressed that it was a meaningful campaign which showed respect to the "heroes" of China and their hard work.
Although Meituan initiated Knights Day, rival food delivery platform Eleme also celebrated the special day. They presented their workers with gifts that are essential to the daily life of delivery drivers – power banks, USB cables and arm sleeves.
Meituan's Knights Day campaign: heartwarming and topical
Meituan adopted a language and tone which related to consumers – the campaign's touching words and stories created a connection with them. Emotional stories resonate strongly with Chinese consumers, and, especially when the topic is so close to home. Delivery workers have become a heroic figure in China this year, and so, Meituan played on this sentiment to create a deeper bond between brand and consumer.
Brand: Meituan
Creative Agency: TOPic & Loong