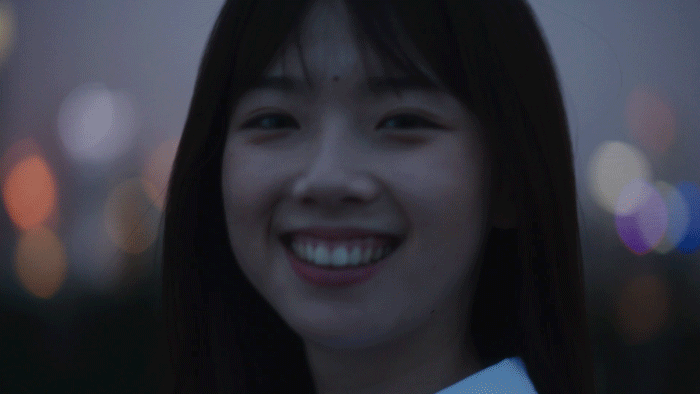 Finding a job is a first big step towards adulthood.
Undoubtedly, growing up from being a teenager who relies on their parents and doesn't need to worry about making a living, to an adult who has to take care of themselves, can be a rough transition. To make it even harder, COVID-19's impact on the job market has resulted in ever fiercer competition than usual for those 8.74 million Chinese graduates of 2020.
White shirt = Job seeker
In China, a white shirt with a black skirt or trousers is considered the standard outfit for a job interview.
White is a colour that symbolises purity, goodness, positivity, and cleanliness. According to the unwritten laws of the Chinese job hunt, a white shirt instantly makes the wearer look respectable and professional.
Tmall shows the transition from being a 'white shirt'
E-commerce platform Tmall launched a campaign called "Keep going, white shirt!", 加油白衬衫. The aim was to encourage graduates to continue chasing their dreams, despite the challenges of entering the job market this year.
Tmall's campaign video features a graduate who experiences some of the hardships of finding a job in China – trying to differentiate yourself from the mass of other candidates and not already having 'guanxi' (business relationships) with within hiring companies.
The white shirt has become the symbol of a newcomer into the job market – someone who starts their career with zero work experience.
At the end of Tmall's video, the graduate's hard work pays off and she transitions from being a 'white shirt' to becoming successful. Indeed, the slogan of Tmall's video is "everyone's new beginning starts with a white shirt".
A white shirt gallery to motivate the masses
Tmall set up a #KeepGoingWhiteShirt gallery in Shanghai's Xujiahui metro station where they displayed the white shirts of eight famous people and ten graduates. What viewers realised when they came closer to the shirts, was that there was no difference between those worn by famous people and graduates.
This was exactly the idea that Tmall wanted to express – everyone starts their career from a white shirt. Those who persevere and follow their passion, end up successful are able to 'abandon' their white shirt.
The gallery inspired graduates to pursue their job search:
"I was going to return home to look for work but now I feel encouraged to stay in the city and keep going."
"Now I feel like I'm not the only one looking for a job."
"I'm not graduating until next year but I have shared the campaign with my friends to encourage them to persevere."
What's more, Tmall also built a special vending machine for graduates which allowed them to insert their CV in return for a gift from Tmall – a new white shirt.
Resounding response on social media – "Keep going, white shirts!"
This campaign gained 1.6 billion views and 1.05 million comments on Weibo and the #KeepGoingWhiteShirt video on Tmall's official Weibo account attracted 3 million views and 14,100 shares. Netizens sympathised with the struggles faced by newcomers to the job market and many commented: "Keep going, white shirts!".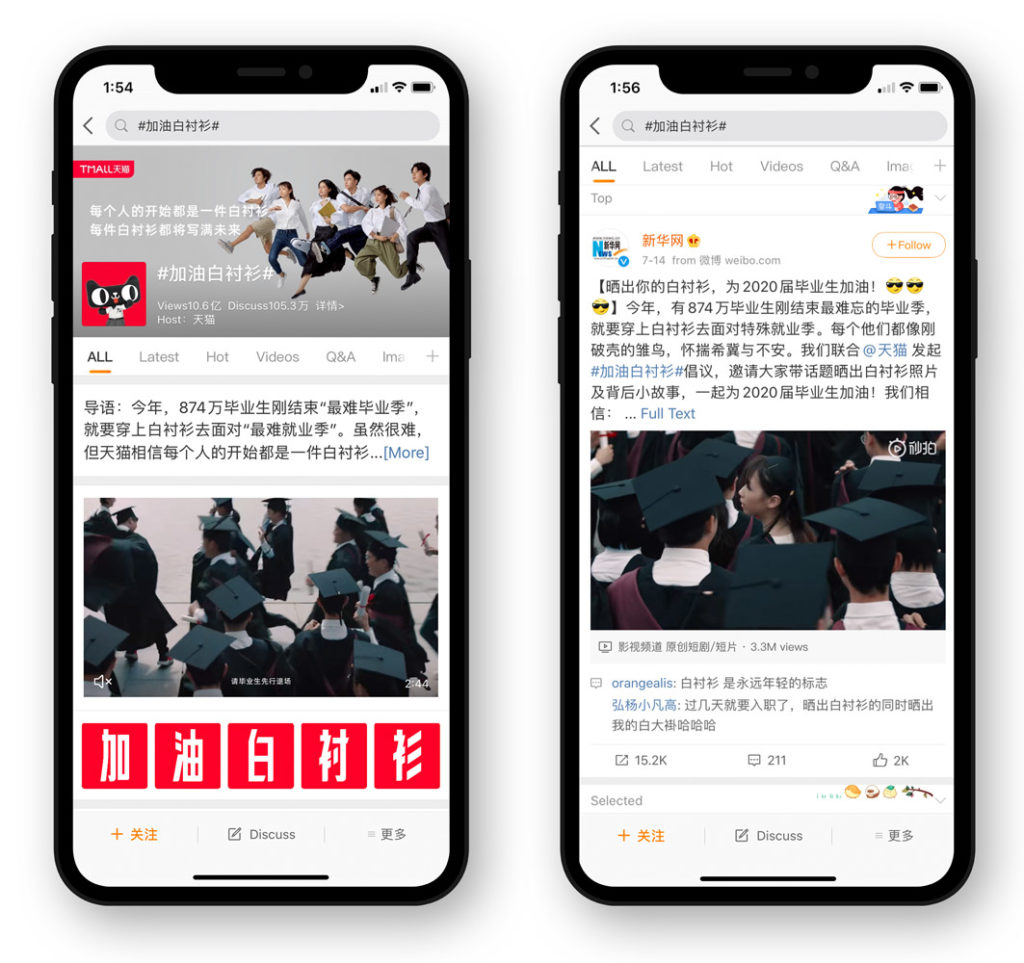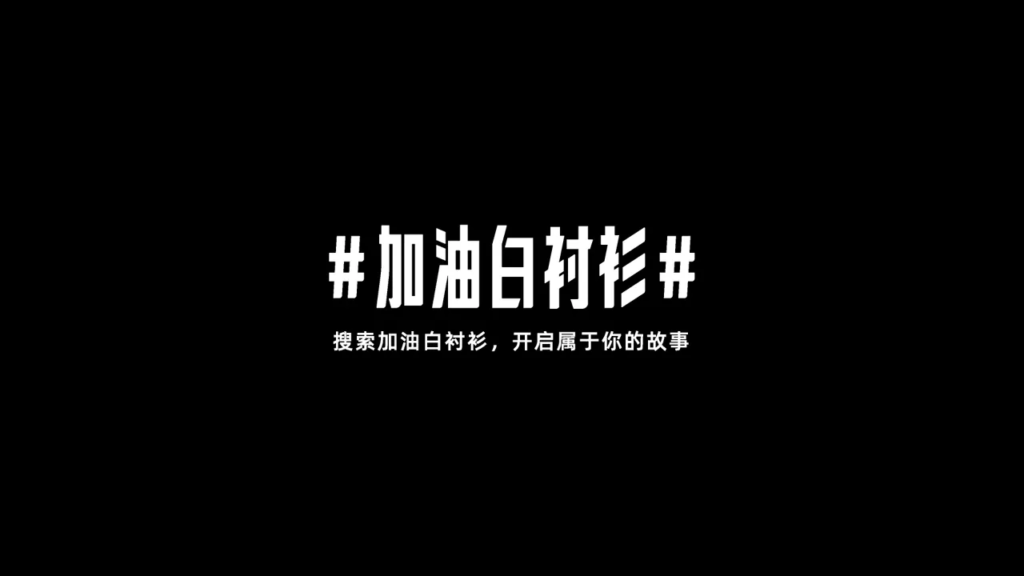 Tmall's inspiring message attracts young Chinese consumers
"Work hard, dream big and never give up"
Inspiration is a powerful emotion that brands and advertisers can leverage in their marketing campaigns to develop emotional connections with consumers.
Many young Chinese consumers buy products based on a brand's image, what it stands for, and the stories that it shares.
Tmall chose a topic which most young people can relate to – the challenges of finding a job, particularly in the current circumstances. Therefore, their "Keep Going White Shirts" campaign was a huge success.
Brand: Tmall
Agency: Tian Yu Kong
---
Tmall is not the only brand to offer encouragement to students, check out campaigns for students taking the GAOKAO – China's notoriously stressful university entrance exam.