While in the past, China's prospective parents might have easily resigned themselves to their pregnancy, such as enduring pregnancy symptoms, giving up one's hobbies for the sake of the baby's health, and for women, being out of shape is deemed natural. However, today's new generations of young parents, namely Gen Z and millennials are rejecting the status quo.
They have crafted a space for a silent protest against those old-fashioned practices on Xiaohongshu – a social media platform for Gen Z to share their lifestyle. These young parents can also document their routines of preparing for a healthy delivery, and showcase how having a baby is not all about suffering but about enjoying life as much as they used to, if not more.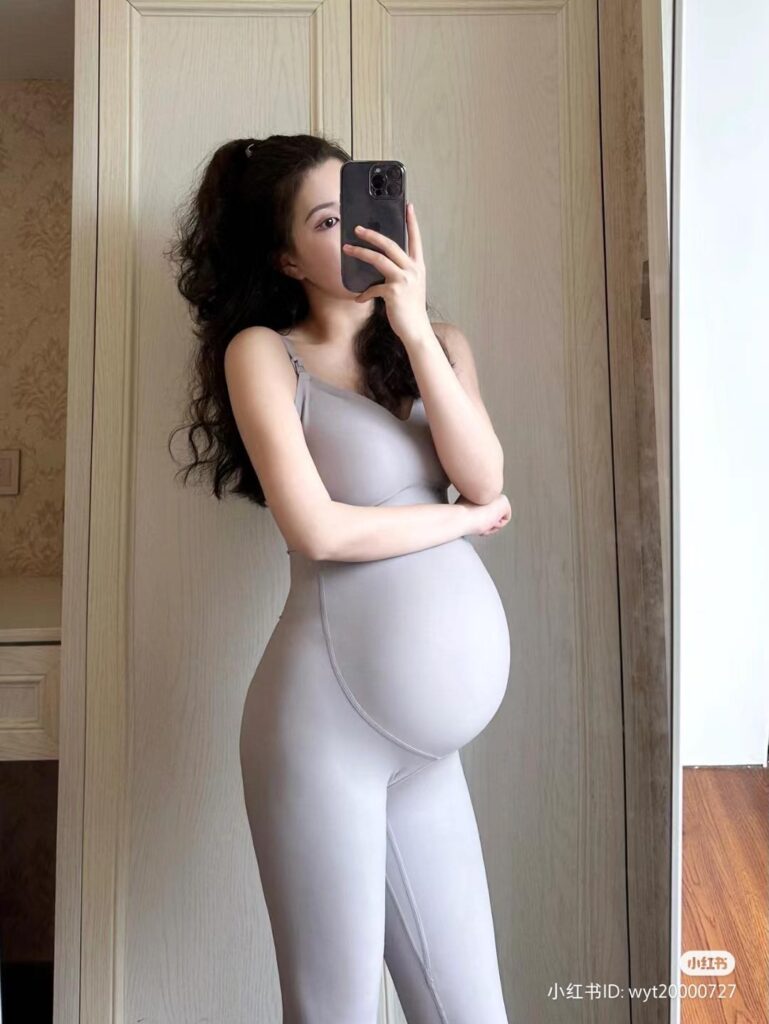 Desiring yet anxious about having children
Revolutionising pregnancy as it is, the phenomenon driven by those who do want children also mirrors the anxiety over the question of "to have or not to have a child" amongst the post-90s cohorts who are of childbearing ages, and paints a clearer picture of what pregnancy actually costs in a contemporary context.
Of all the hashtags related to pregnancy on Xiaohongshu, 接好孕 (jiē hǎo yùn; or preparing for a smooth pregnancy) is a prominent term that has garnered an accumulated 640 million views. Under the hashtag, posts sharing "dos and don'ts" as well as dietary and other practical tips for achieving an easier and faster pregnancy are dominating the space.
These are mixed in with some rather superstitious posts such as 送子观音 (sòng zǐ guān yīn; or Child-giving Goddess of Mercy, a ritual figure worshipped in China that is believed to bestow children on couples eager for offspring), while others are sharing their excitement such as successfully getting pregnant and having a new-born, which has drawn in many to pray for themselves in the comments, as they believe such a practice, known as 沾喜气 (zhān xǐ qì) in Chinese (to bask in happiness), would allow them to be associated with or benefit from someone else's good fortune or happiness.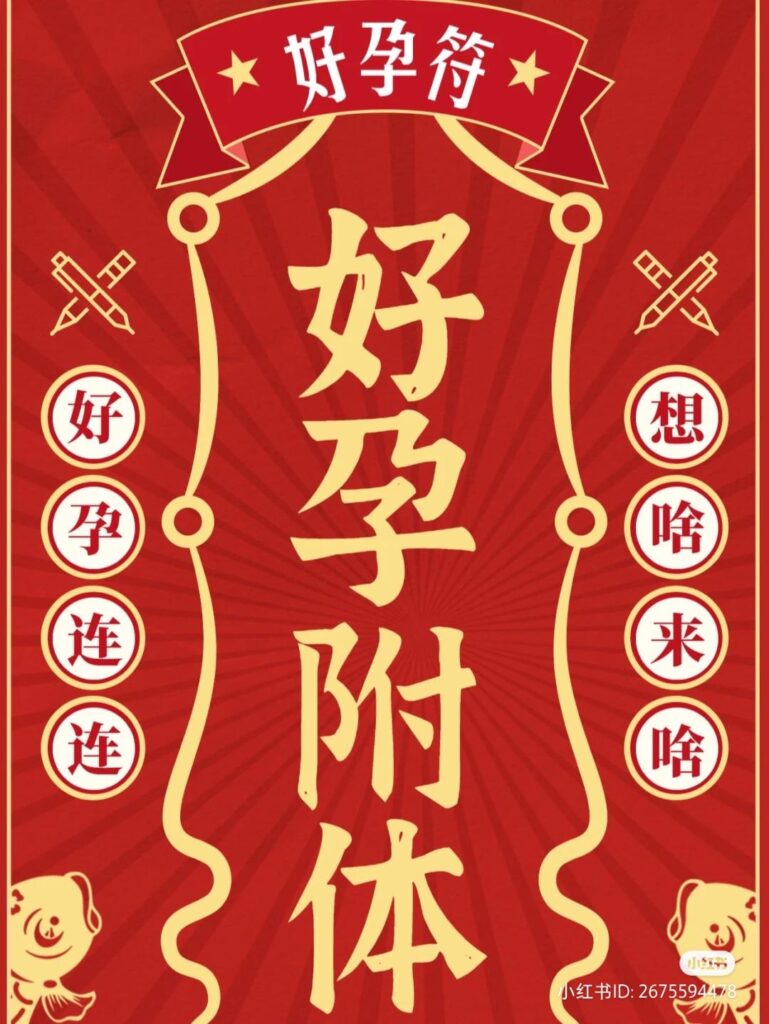 Although indicating a sentiment of being uncertain and anxious, those online interactions are still reflective of the young generations' desire to have a baby. Such a desire is furthered with shares from those who have managed to fall pregnant and are adding more positivity by showing a strong pursuit of their own happiness. That is what has been driving them to seek information such as "pregnant skincare" (140 million views), "pregnant fitness" (140 million views), and "pregnant fashion" (740 million views).
Redefining the pregnancy experience
The traditional image of pregnant life for women is being challenged by those young expectant mums – most of whom are in their mid-20s and early 30s, and raise questions including "Why can't pregnant women remain beautiful?" while showcasing their pregnant belly in stylish outfits. More rebellion is being seen amongst Gen Z dance enthusiasts who don't think their moves should be put on pause because of pregnancy. As such, a dedicated space for pregnant dancers has been carved out on Xiaohongshu, which has been viewed by more than 919,000.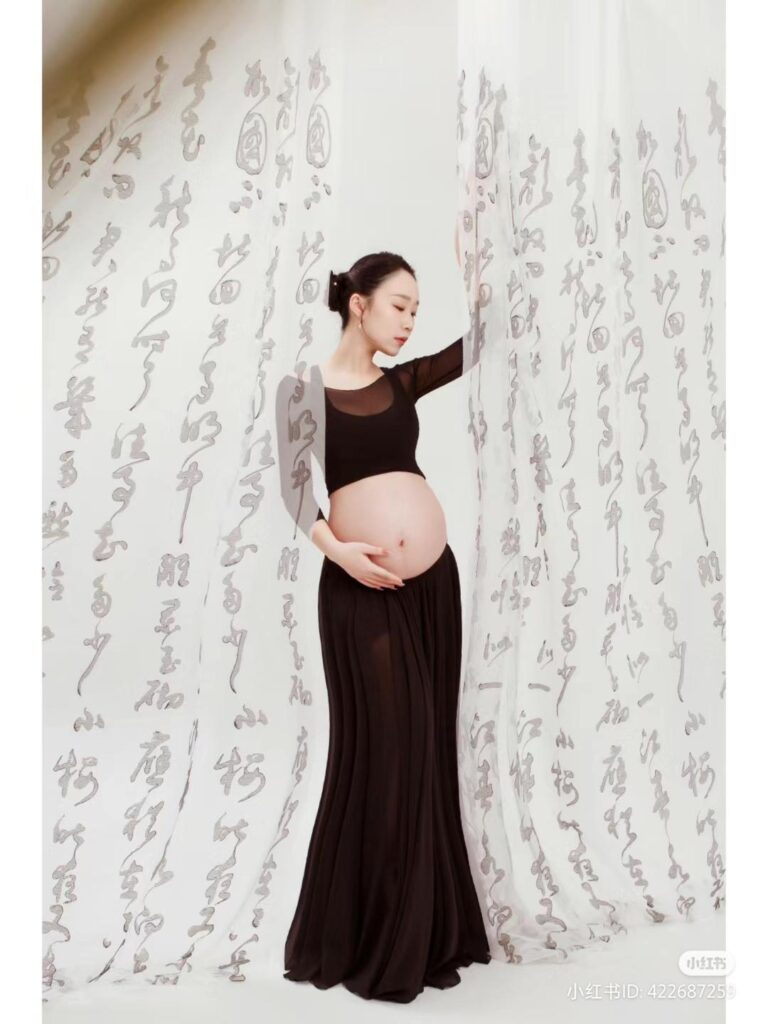 From classical Chinese dance to hip hop, a wide range of moves is practiced by women from ones in early pregnancy to those close to delivery in outfits that best represent the musical genre, including traditional Chinese dress and activewear. Further jazzing up the space is the emergence of the "pregnancy dance" that is believed to help with a smooth delivery and the moves are likened to aerobics and Latin Dance.   
The digital occurrence is indicative that China's Gen Z are not all negative when it comes to giving birth, although being cautious and their desire for pregnancy appears to be rather subtle. On a more positive note, it shows that today's young women are trying to redefine the process of pregnancy as an experience where, instead of compromising themselves, they can still be who they are and continue to pursue what they love.