During a product launch on August 11, Xiaomi unveiled its latest creation – a humanoid robot called CyberOne. Developed by Xiaomi Robotics Lab, the life-size robot is "capable of perceiving 3D space, as well as recognising individuals, gestures and expressions." The release comes less than two weeks after its AR glasses reveal.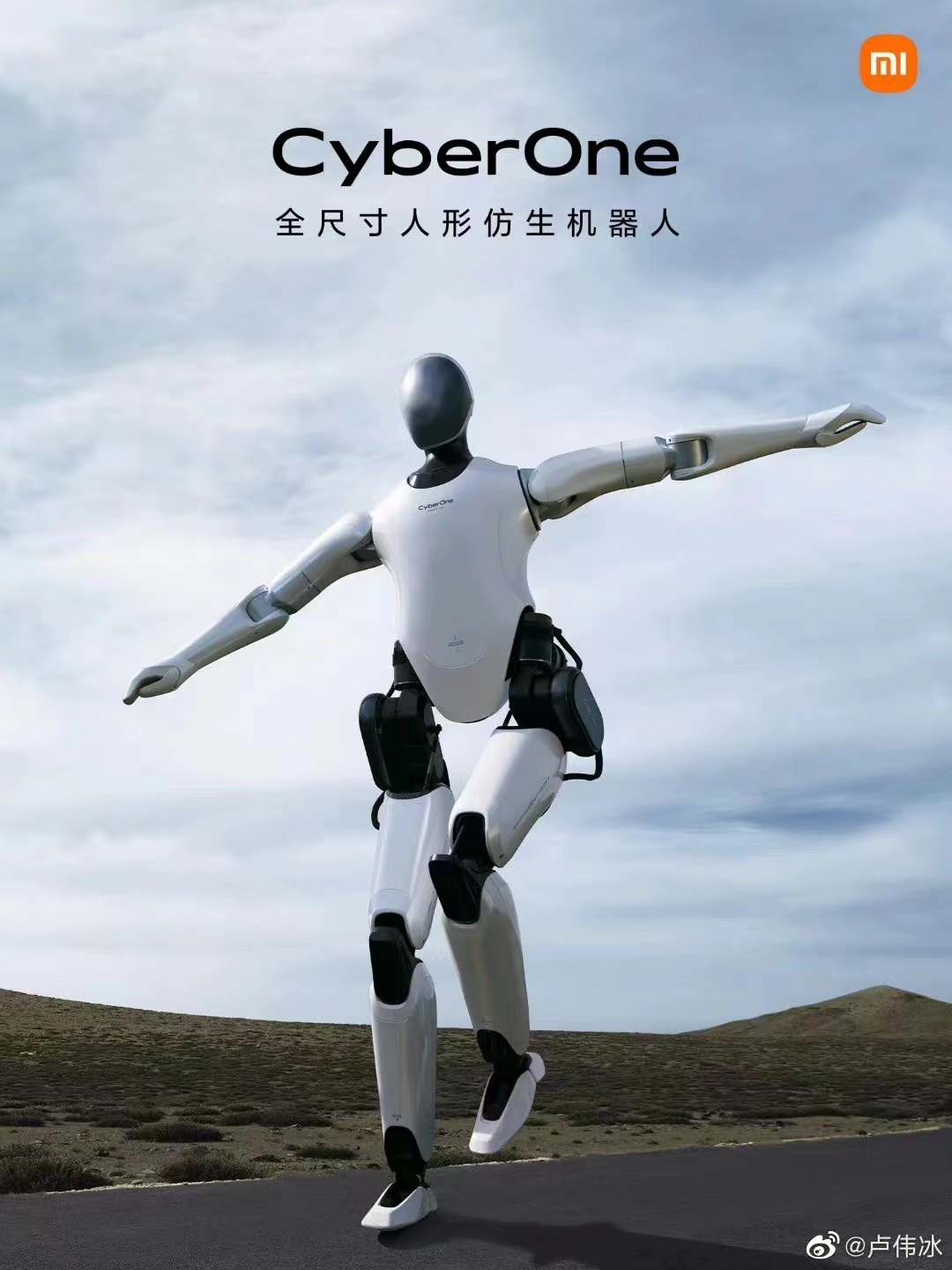 Standing at a height of 177cm and weight of 52kg, the humanoid robot is equipped with a full-body control algorithm, which can coordinate the mobility of 21 joints. Its movement, however, appears fairly slow and awkward, which has drawn unfavorable comparisons to rival creations such as Boston Dynamics' agile Atlas.
Despite its poor locomotion, however, CyberOne's strength lies more in its ability to interact with humans on an emotional level and independently learn new skills – both of which can help improve the lives of those around them.
With its AI-powered voice and semantics recognition engine, the humanoid robot can recognise up to 45 classifications of human emotion and 85 types of environmental sounds. Xiaomi claims CyberOne can detect happiness and even comfort users in times of sadness. Likewise, it can use its sound recognition system to detect sounds like a water faucet left running, to which it would immediately notify the user.
Over the past few years, Xiaomi has invested a great deal of time and resources in the development of AI and robots. By pushing technology to new heights, the Chinese tech giant is not only able to demonstrate their R&D capabilities to the public, but it can also transfer new technological features to other existing products. Xiaomi expects that the latest technology applied to CyberOne will eventually trickle down into other products in the future.
Xiaomi, of course, is certainly not the only one developing cutting edge robotic technology. Several tech giants such as LG and Samsung have previously flexed their robotic muscles at similar product launches. Even Tesla is set to have its own humanoid robot prototype – dubbed "Optimus" or "Tesla Bot" – by the end of September 2022.
Overall, the creation of CyberOne shows that Xiaomi has made great strides in terms of innovation, however the Chinese tech giant still has a long way to go to make the robot a sought-after product in the market.
Join our newsletter