Initially, the nickname "seafood market" was given to China's leading secondhand e-commerce brand Xianyu by Xianyu users for its homophonic pronunciation of "salted fish". In honour of its 8th anniversary as a public company, the company surprised users by creating a real-life "Treasure Seafood Market" available for a limited time during Alibaba's U Design Week.
Designed to recreate the user experience on the Xianyu app, the offline market bore eye-catching colours along with large logos, and, of course, the small yellow fish mascot. The visual language in the design followed the consistent style of Xianyu, presenting user culture in a playful, funny and trendy way.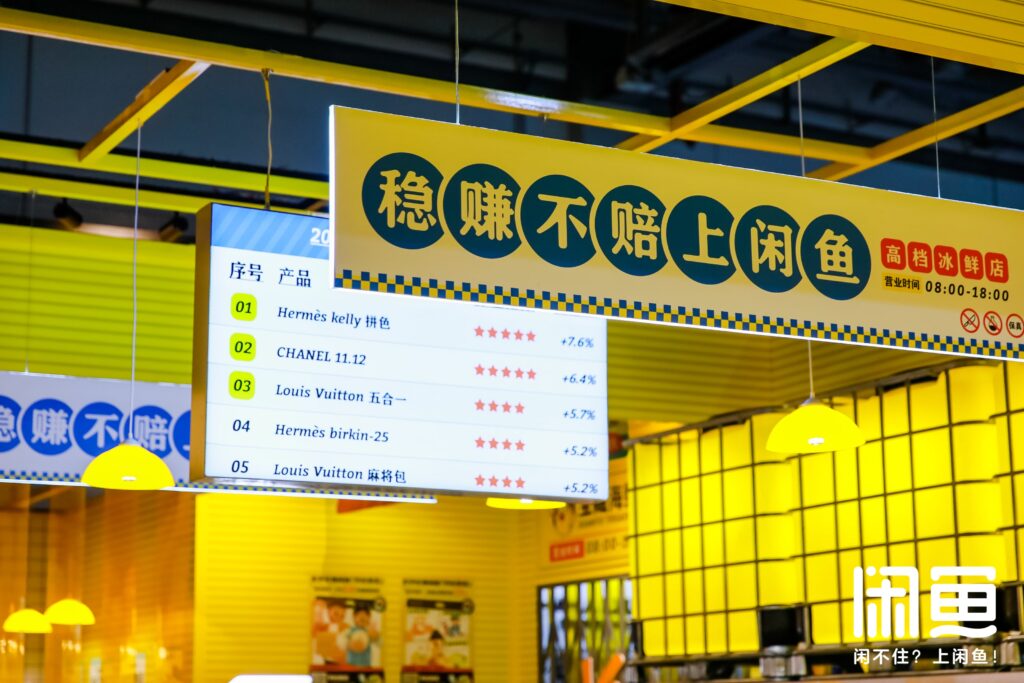 The all-immersive offline experience consisted of five subdivisions that included top trending goods, foreign products, luxury goods and more. When the offline "seafood market" opened, Xianyu simultaneously opened an online event area of ​​the same name, creating a market browsing experience on both lines.
To further captivate its audience, Xianyu applied for a trademark and released a song entitled "Song of the Seafood Market" which compiled 100 common reasons for resale on Xianyu. The song lyrics contain a considerable amount of "slang" understood by users in the community, which further bolstered viewers' engagement.
In China, the secondhand market is growing exponentially — primarily driven by the rising Gen Z and millennial consumer groups. According to the "2021 China Idle Second-hand Trading Carbon Emission Reduction Report", China's secondhand goods trading market exceeded 1 trillion RMB ($147 million). At this rate, the market will likely reach 3 trillion RMB ($442 million) by 2025.
The number of users is expanding at a rapid rate as well. In June 2018, the number of monthly active users was 21.594 million. Three years later in June 2021, monthly active users exceeded 100 million.
Overall, the "Treasure Seafood Market" initiative demonstrates the strong community Xianyu built among its users over the past 8 years. Similarly, brands can level up their businesses by building solid brand communication content and brand culture.
Join our newsletter