Italian luxury fashion label Valentino has become a sponsor for the season three final of "Sisters Who Make Waves", hopping on the bandwagon of the variety TV show that has been taking China by storm. A total of 17 contestants were dressed up in the house Pink PP Autumn/Winter 2022 Collection at the final, which was aired on Friday 5 August.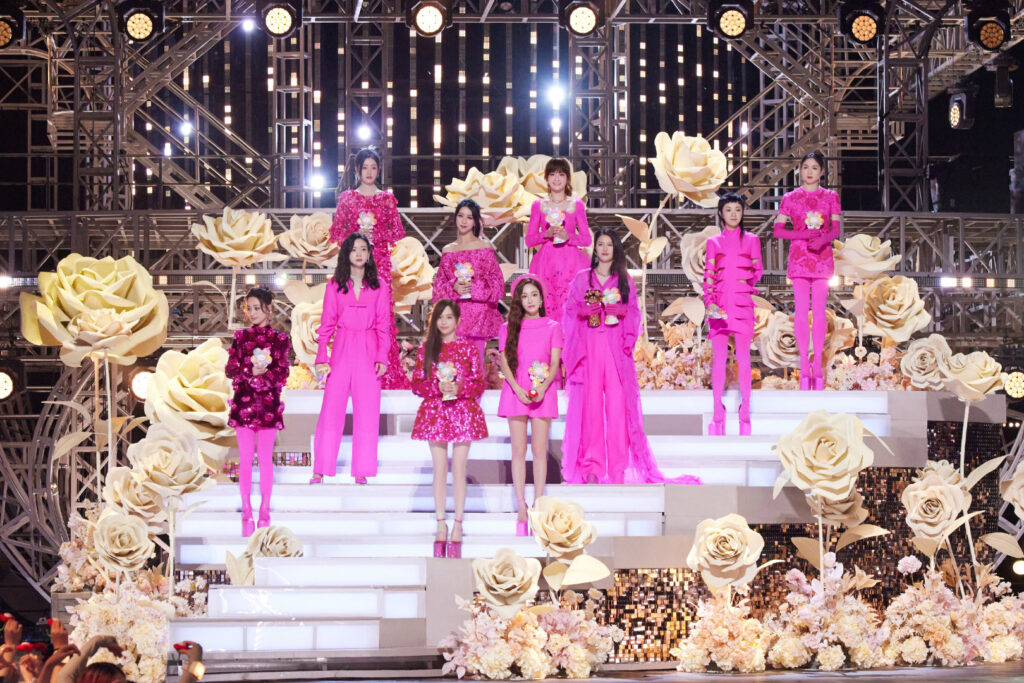 Coming to its life in 2020, the reality show features 30 female celebrities aged over 30 years old who compete to debut as a seven-member girl group. It was initiated by Mango TV, a local TV channel with a strong viewership from the post-95s and post-00s thanks to its focus on celebrity-driven entertainment programmes.
Season three saw a powerful kick-off clocking a record high 136 million views on the first broadcast on 20 May, surpassing the former two seasons at 122 million and 121 million respectively. And the 39-year-old Taiwanese singer Cyndi Wang created an additional buzz with her introductory stage reviving her former hit song Ai Ni (Love You). Wearing the iconic uniform look she had in the song's music video, she sparked nostalgia among the Gen Z generation, propelling the hashtag of her recreation performance to garner over 400 million views on Weibo, China's biggest microblogging site.
The momentum at Wang also fanned the popularity of the show, drawing in brands to tap into the national sensation. As Valentino's pink hue made its appearance in the grand finale, it soon drew mass attention in the digital space. The hashtag related to the stage photo logged over 130 million views (as of publication) with more than 44,000 relevant posts on Weibo.
The move also marks the first stride taken by Valentino since the appointment this April of the former Prada and Dunhill executive Janice Lam as the brand's CEO in Greater China. The new appointee is set to drive the expansion of Valentino in the region with a focus on retail and reinforcing the brand's local awareness.
Having leveraged the programme whose aim is to encourage once shining stars to redefine their self-value, which also echoes the tagline of the Pink PP collection that says, "Beauty Can Be Earned", Valentino is able to further capitalise on the hype of the show to resonate with the Chinese viewers, while also enhancing the brand recognition amongst the target audience.
Join our newsletter