A cloak created by Chinese post-00 couture designer Yuan Qiqi has been picked by the internationally renowned American singer-songwriter Beyoncé to be featured in the photo shoot for her new album Renaissance which was released on 29 July.
The oversized garment designed by the 21-year-old, who is the creative director at a local designer brand BUERLANGMA (rebranded from RYZYORYUAN), is also one of the brand's signature designs. The cloak draws inspiration from the shape of the traditional shawl worn by the Yi people, one of China's ethnic minorities in southwest China, identifiable by an exaggerated contour that is enhanced by its bright red colour.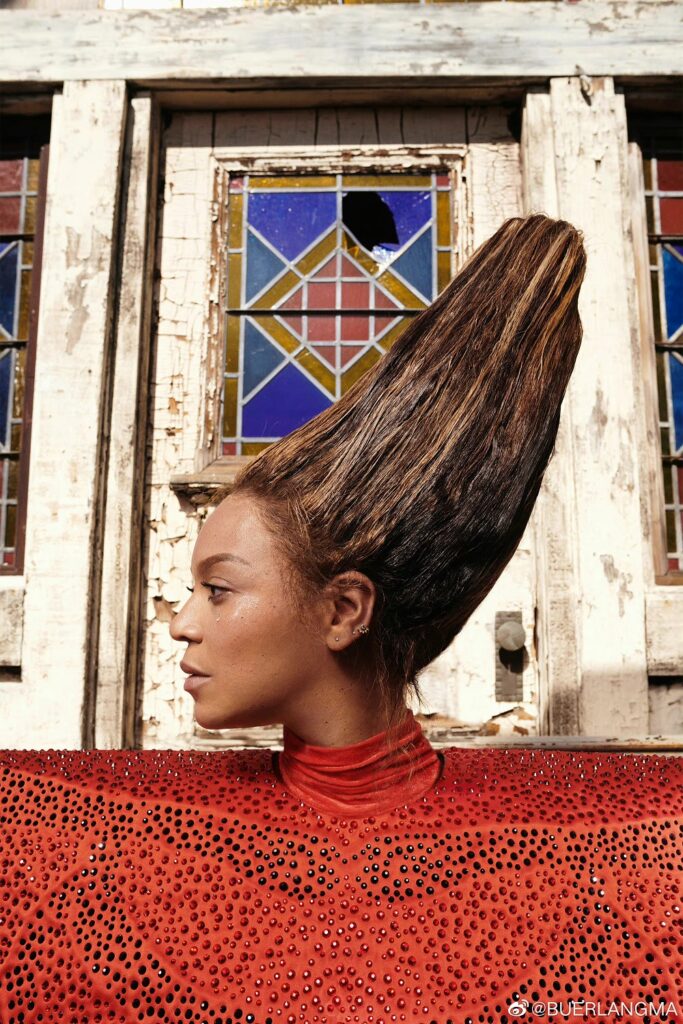 Peppered with a tiger motif imprinted in the front apron, this bold and fashion-forward outfit is used for the new album's brochure and has been imprinted on the singer's merchant T-shirt. The design is also thought to show the courageous and empowered persona of Beyoncé, as well as the grace and the compositionally immaculate texture of the album, which is a nod to the return of this pop behemoth and indicates the rejuvenation of the society in post-pandemic.
The latest endorsement from the celebrity has added to the brand's existing recognition by global fashion vanguards, including Bazaar, ELLE, and Vogue, which made a splash in the domestic digital sphere, drawing more than 180 million views as of 8 August in China's biggest microblogging site Weibo. National applauds flooded the online space not only for the individual achievement of Yuan but also for taking traditional Chinese culture to the global stage.
The emerging designer initially made a name for himself as a media figure after his appearance on U Can U Bibi, China's first talk and debate show produced by the Chinese video-sharing platform iQiyi. On the show, the then 19-year-old articulated his support for the controversial topic of boys being allowed to wear skirts to school. Yuan Qiqi wore a pink and purple dress he designed while giving a "brave and inspiring" speech which resonated with many Gen Zs with strong beliefs in the power of their personal individuality.
Join our newsletter