British consumer goods company Unilever is betting big on China's men's skincare with the debut of its first high-end brand offering skin treatment dedicated to male consumers in the country, taking on front runners in the craved market including L'Oréal, Mentholatum, NIVEA and Shiseido.
Positioned within the premium range, the brand has released three products, priced between 300 and 500 RMB ($44.97 and $74.95). The new arm named 'EB39' stands for 'Energy Buff' that can "help skin cells iterate every 39 days". The logo adopts a "CyberPunk" style with the product bottle splashed in navy blue, a visual combination deemed to be appealing to men while adding "a sense of mystery by incorporating the concept of the Metaverse", as explained by the product visual designer Camille Zhang.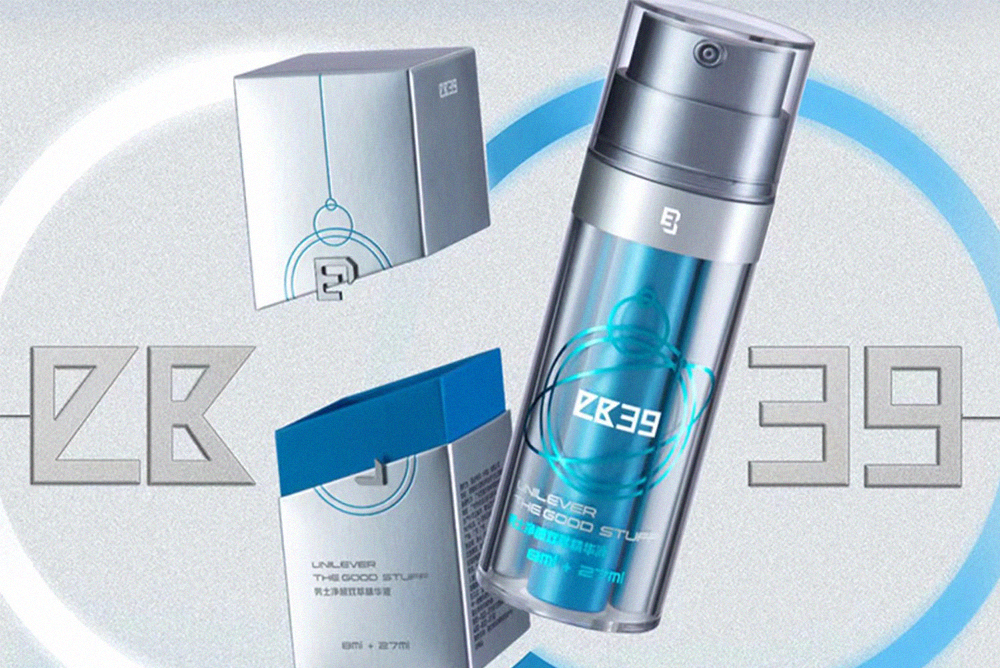 The debut also marks the birth of the first skincare brand where ingredient research and development is driven by AI algorithms, allowing the new offering to better cater to the needs of its target audience. Moreover, having introduced a meta human called 'Dr. Lisa', the brand's product manager, 'EB39' hops on the bandwagon of virtual influencers, while also giving a nod to the buzzword that the brand has been trying to tap into, becoming "the first Metaverse artist skincare brand".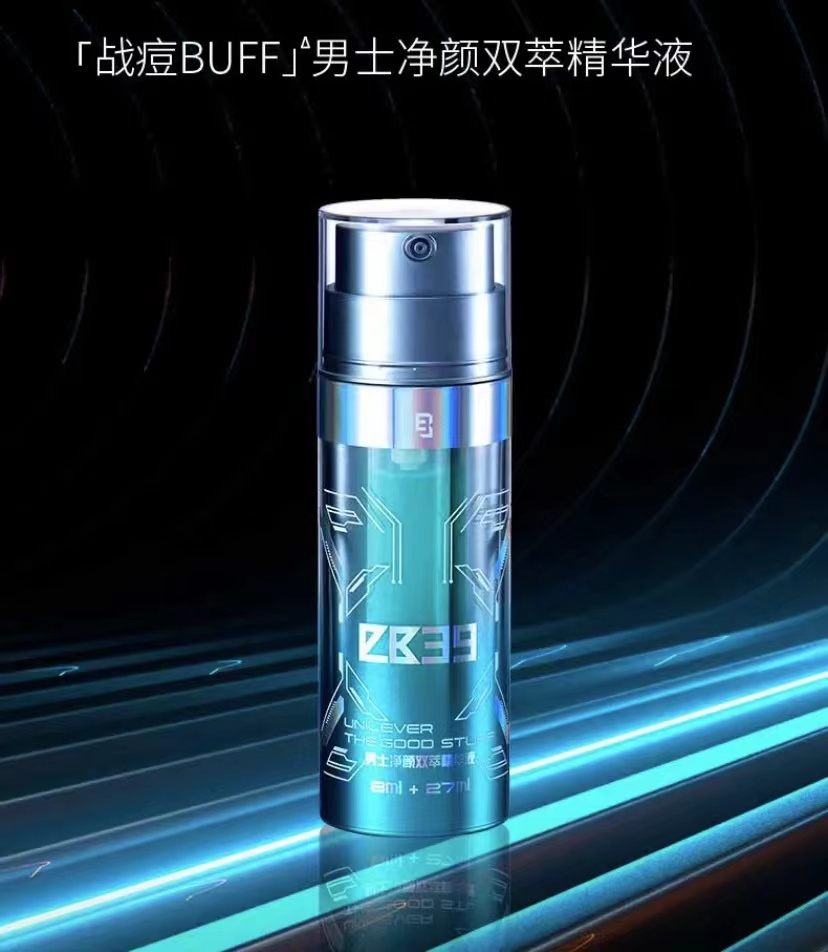 These efforts have shown the brand's determination to win over the young generations of Chinese male consumers who are the backbone of China's "He Economy", especially in the beauty and skincare sector. The market scale of the corresponding territory is expected to hit 20.7 billion RMB ($3.1 billion) by 2026, with a compound annual growth rate of 15.88% since 2021, according to China's leading industry research institute Qianzhan.
With such prospects, this would be a shrewd move by Unilever to gain a slice of the lucrative market and expand its foothold in China. However, as a new entrant rushing into the battlefield that sees not only dominance from global market leaders mentioned above but also rivalry from emerging domestic brands, it remains to be seen whether 'EB39' will be smooth sailing into the blue ocean.   
Join our newsletter