From September 9 to 11, the European Travel Fair took place in Shanghai's historic German-style Anhe Garden Hotel. Tourism bureaus from Switzerland, Poland, Croatia, Sweden, Germany and Belgium participated in the event associated with the Shanghai Style Fashion Festival and the city's Double Five Shopping Festival.
In total, over 500 locals flocked to the weekend bazaar to purchase European products from beer to backpacks, taste exotic cuisines, and pose with ski boards and camping tents scattered throughout the venue. More importantly, globetrotters' hopes were restored as they rushed to learn about the latest travel information to plan a trip abroad.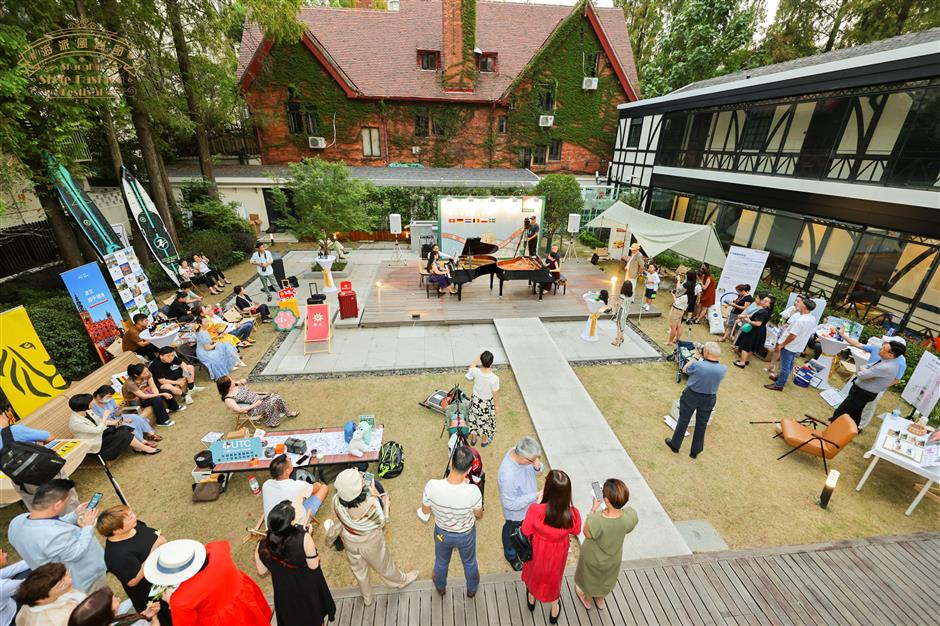 Prior to the pandemic, Shanghai accounted for the vast majority of outbound travelers to Switzerland as well as other European countries. However, once travel outside of China completely sealed off, virtually all tourism shifted to domestic travels. Traveling within the country, however, has not been enough to quench travelers' thirst for international travel.
"People had to control their desire to travel abroad due to the ongoing pandemic, but the demands won't disappear and there might be a strong rebound," said Yu Shiwen, an official with the East China division of Switzerland Tourism.
While international tourism businesses experienced a strong rebound in early 2022, the Chinese travel market has largely remained dormant. This may change, however, as processes for re-entry to China have been simplified, and international flights between China and the UK have resumed operations. Moreover, national tourist boards are reportedly restarting their Chinese social media campaigns and investing heavily to openly welcome Chinese tourists.
All things considered, the European Travel Fair has not only managed to promote European goods, but it has also rekindled travel enthusiasts' hope for international travel in the near future.
Join our newsletter