Following a price crackdown on premium mooncakes last month, companies are now looking to transform the quintessential snack of China's Mid-Autumn Festival into NFTs, or non-fungible tokens.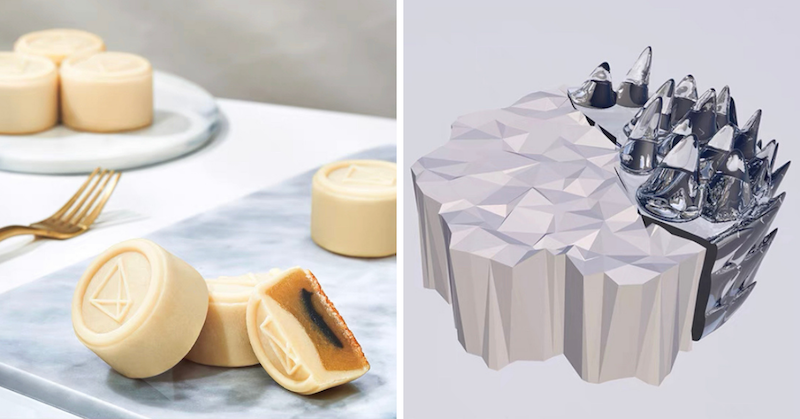 Several brands and restaurants have already hopped on the emerging trend. Ahead of the holidays on July 23, Häagen-Dazs and China Post Wenchuang jointly launched its first limited-edition "Mid-Autumn Festival", a themed digital collection that was bundled with real cakes. In addition, a Guangzhou restaurant teamed up with Eleme and sold 10,000 copies of "China's first Cantonese-style digital mooncake".
On Weibo, Chinese netizens had mixed reactions to the virtual pastry. Some users mocked the idea of purchasing zero-calorie "air" cakes, while others considered it a worthy investment for the future.
Given that the new regulations prohibit the sale of mooncakes over 500 RMB ($72), virtual mooncakes may be a way for luxury brands to still capitalise on the holiday market.
Contrary to physical mooncakes, virtual mooncakes currently do not have a cap as far as the price tag is concerned. Currently, digital mooncakes can cost up to 40,000 RMB ($5,775), a stark contrast to the low prices of 1 RMB ($0.14) last year.
Although the new market opens the door for a potential revival of premium mooncakes, experts warn about huge price fluctuations or fraudulent activity. It is also unclear how regulators will react to this shift to the metaverse, as it could be seen as an exploitation of a legal loophole.
Nevertheless, the arrival of the "metaverse mooncake" presents new opportunities for cross-border marketing and a fresh new way to appeal to China's tech-savvy consumers.
Join our newsletter