Alibaba-owned e-commerce platform Taobao has unveiled two AI-powered tools: "AI-assisted outfit pairing" and "AI fitting room" designed for its apparel merchants. The announcement was made at the 2023 Taobao Fashion New Force Week Press Conference which was held in Hangzhou on 10 August.
On top of revealing the seven 2023 Autumn/Winter fashion trends, which are "Sweetheart Barbie Style, New Vintage, New Chinese Clothing, Fashionable Bookworm, Lightweight Outdoors, Street Dopamine, and Quiet Luxury Style", Taobao also introduced three schemes that will aim to drive growth for retailers in the fashion clothing sector.
Included is "Business Opportunity Support" which will present trend predictions and insights analysis for businesses; "Ecosystem Support", which will help merchants to expand their digital channels by leveraging Taobao's own assets such as Taobao Live (Taobao's live stream arm) and Taobao Alliance (a marketing solutions service provider); and "Retail Support", which is set to incubate 10,000 new merchants that will hit the one million RMB GMV threshold in the following year.
Integrated into iFashion, a fashion clothing IP curated by Taobao in 2016 targeting young consumers, the AI outfit pairing tool can generate ensembles with input from products, models and outfit scenarios. Meanwhile, the tool is touted to be able to create clothing combinations across different stores and categories, enhancing the online shopping experience for consumers.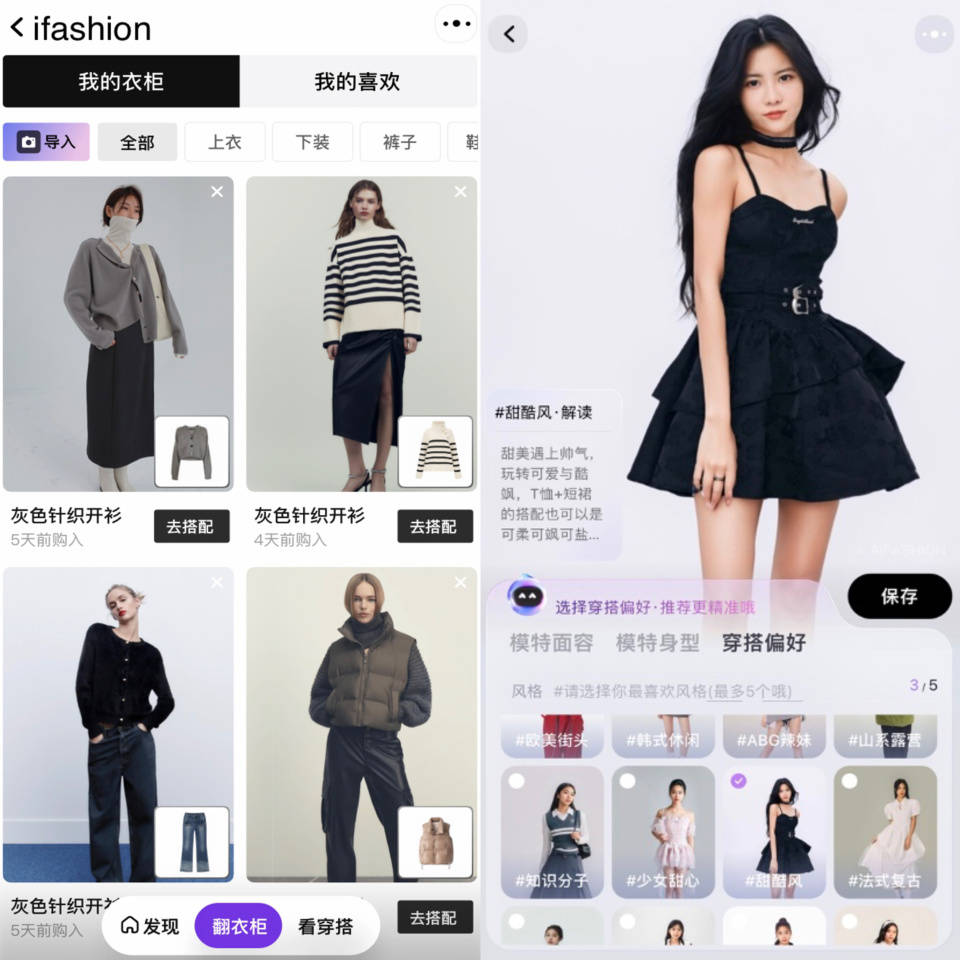 AI fitting rooms, on the other hand, will allow consumers to try on clothing for different body types. Users can customise their own AI digital human beings by uploading their own photos and selecting their body type. The system will provide outfit recommendations based on user preferences with clothing and accessories sourced from Taobao, which consumers can directly click on to make purchases.
It is also understood that in the future, clothes purchased on Taobao will appear in this fitting room feature, providing users with a lifelike "online wardrobe" in a 1:1 representation, further revolutionising the online clothing retailing for both merchants and their target consumers.
Join our newsletter