Budweiser China is making waves in the high-end beer scene with the launch of its first-ever organic beer.
Dubbed the "Brewmaster Organic", the newly launched beverage strictly adheres to organic production standards throughout its production process. Maintaining a commitment to natural processes, the beer is free from genetically modified seeds, chemical pesticides, or fertilizers. In addition, over 95% of its ingredients (excluding water) are organic, a claim validated by its fresh certification from the Nanjing Guohuan Organic Products Certification Center.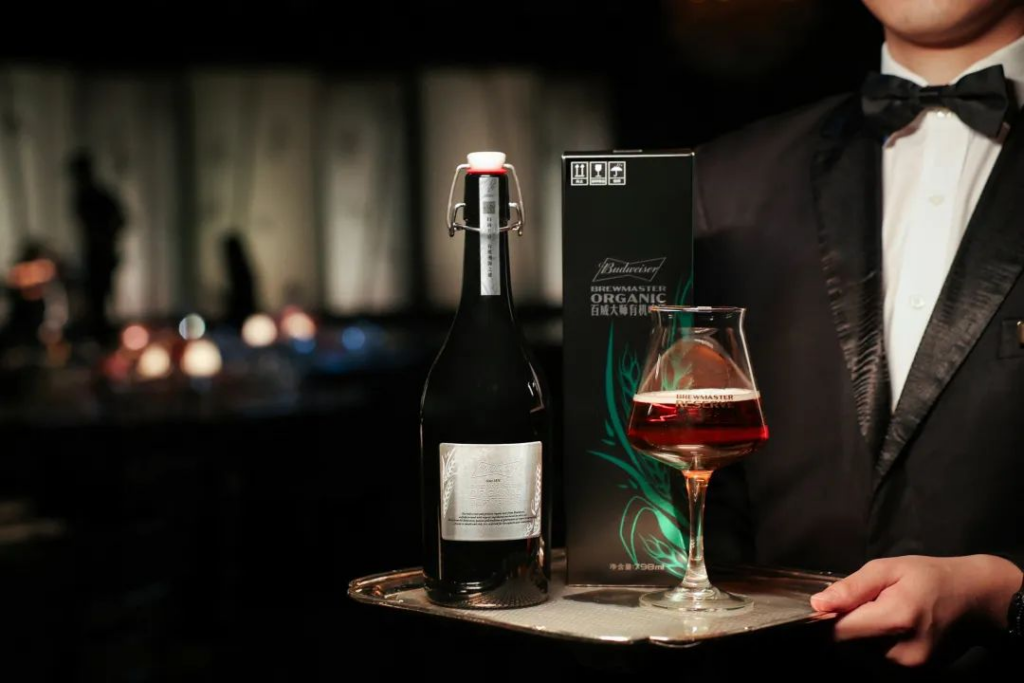 The launch comes as brands increasingly align with the growing Chinese organic market. According to a report from JD.com Supermarket's "White Paper on Organic Consumption Trends in 2022", the nation's organic market is expected to hit 107 billion RMB (14.9 billion USD) by 2023.
China's burgeoning organic market, though growing, trails behind global leaders like the US, which recorded a staggering 50.9 billion USD in 2021 according to FiBL, highlighting China's immense untapped potential in this sector.
The product's packaging also reflects its organic roots, with the bottle showcasing an embossed white metal label with wheat elements. Additionally, each bottle features an exclusive organic printing code, enabling consumers to trace the beer's production journey "from farm to table". Budweiser's approach exemplifies an industry-wide movement towards embracing organic products. As consumers' preferences evolve, the demand for organic beverages, especially beer, is poised for growth.
Overall, Budweiser's initiative resonates with the industry's shift from volume to quality, where consumers prioritise the quality and safety of products. Their first organic beer aligns perfectly with this trend, offering a product that responds to contemporary demands while securing its position in the high-end market segment.
Join our newsletter