Huawei's newest release, the Mate 60 Pro smartphone, has been receiving global attention for its "breakthrough" processor made using advanced 7-nanometre technology – a feat thought impossible under the US's microchip embargo.
But the new device has also been charming consumers closer to home with a surprising new feature – a digital worship widget tapping into China's popular Buddhism resurgence.
The digital prayer widget is a paid add-on available in the Huawei Themes Store, a pre-installed app that offers a wide array of personalised wallpapers, fonts, and ringtones, turning the phone's display into a "bold expression of self-identity".
After paying 9.00 RMB (1.24 USD) for the add-on, Huawei Mate60 users can carry out a number of prayer-related actions right from their home screen. By double-tapping on the incense icon, users can "burn" joss sticks in front of the God of Wealth, whose image is also featured in the set of widgets alongside virtual food offerings, creating a miniature digital shrine.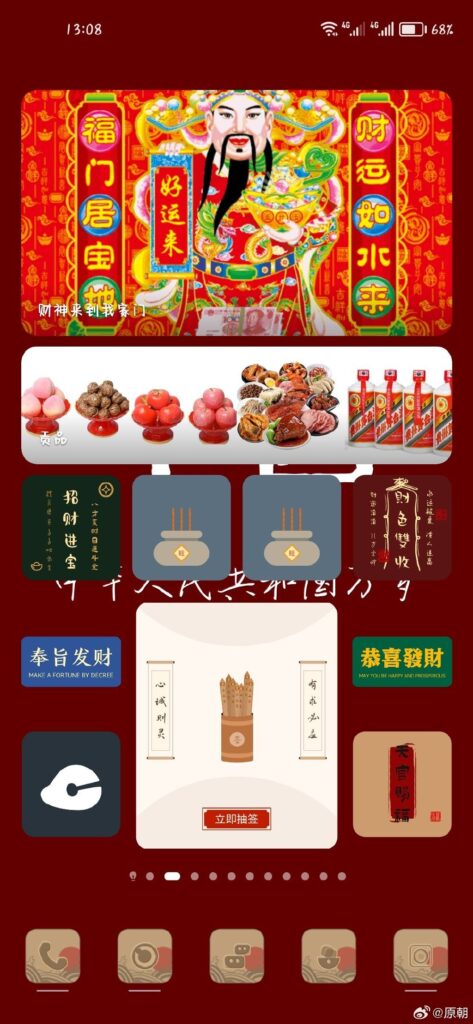 The widget set also includes a 木鱼 (pronounced muyu meaning "wooden fish") icon, recreating in digital format the hollow wooden blocks traditionally used by Buddhist priests to beat time when chanting scriptures. Muyu have enjoyed an explosion of popularity among China's Gen Z recently as a stress reducer, with muyu-related hashtags raking in hundreds of millions of views across Weibo and Xiaohongshu at the end of last year.
The hot topic "Huawei: burn joss sticks before the God of Wealth " made it to Weibo's Hot Search Leaderboard this week and has amassed over 34 million views since September 10. Under this hashtag, Huawei users have been sharing their impressions on the feature and offering advice on how to install it.
Reactions to the prayer feature ran the gamut from deeply moved to amused disbelief. Others have noted the successful localisation strategy deployed by Huawei calling the add-on "in touch with the [Chinese] people". As one user wrote, "[Huawei] completely understands the needs of young people right now."
Join our newsletter