On August 8, nine of China's top tea brands, including the likes of Hey Tea and Michelle Ice City, united their efforts in Beijing to launch the 'New Tea Charity Fund' in partnership with the China Rural Development Foundation. The main objective of this collaborative endeavour is to extend support to farmers, aid students, and offer assistance during significant accidents and disasters. 
While individual brands have previously demonstrated their commitment to charitable causes, this event marks a unique moment where these top-tier brands are pooling their resources for a larger philanthropic impact.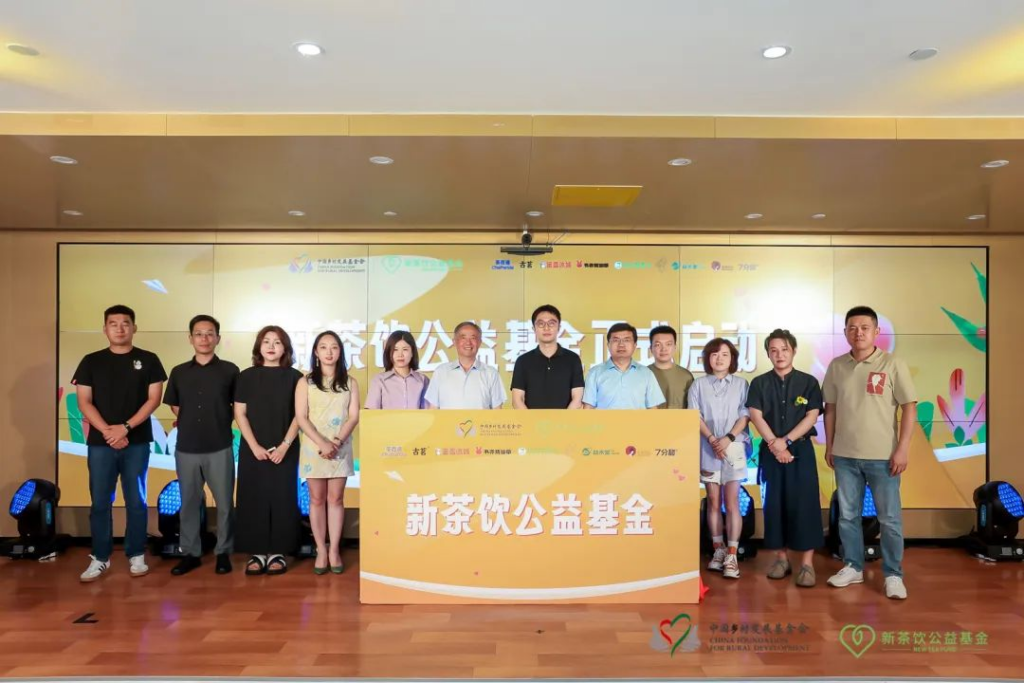 During the event, the tea brands cemented their dedication by signing donation agreements. Additionally, a fund management committee was established, comprising representatives from both the donor brands and the foundation.
At present, the 'New Tea Charity Fund' aims to secure an initial fundraising target of tens of millions of RMB (millions of USD). Looking forward, this committee will oversee the various aspects of fund administration, ensuring transparency and effective decision-making.
All in all, the collective effort of these esteemed Chinese tea brands to establish the 'New Tea Charity Fund' exemplifies not only their commitment to product excellence but also their broader dedication to societal progress. This collaboration not only holds the potential to make a significant difference in the lives of individuals but also serves as a beacon for industry-wide collaboration for the greater good.
Join our newsletter