On November 7th, McDonald's and Crocs announced the pair are bringing their co-branded clogs (and sandals) to China. The footwear is inspired by classic McDonald's characters that are seeing a resurgence in recent years. With a China-specific campaign and photoshoot with Harper's Bazaar, the release oozes nostalgia and dopamine.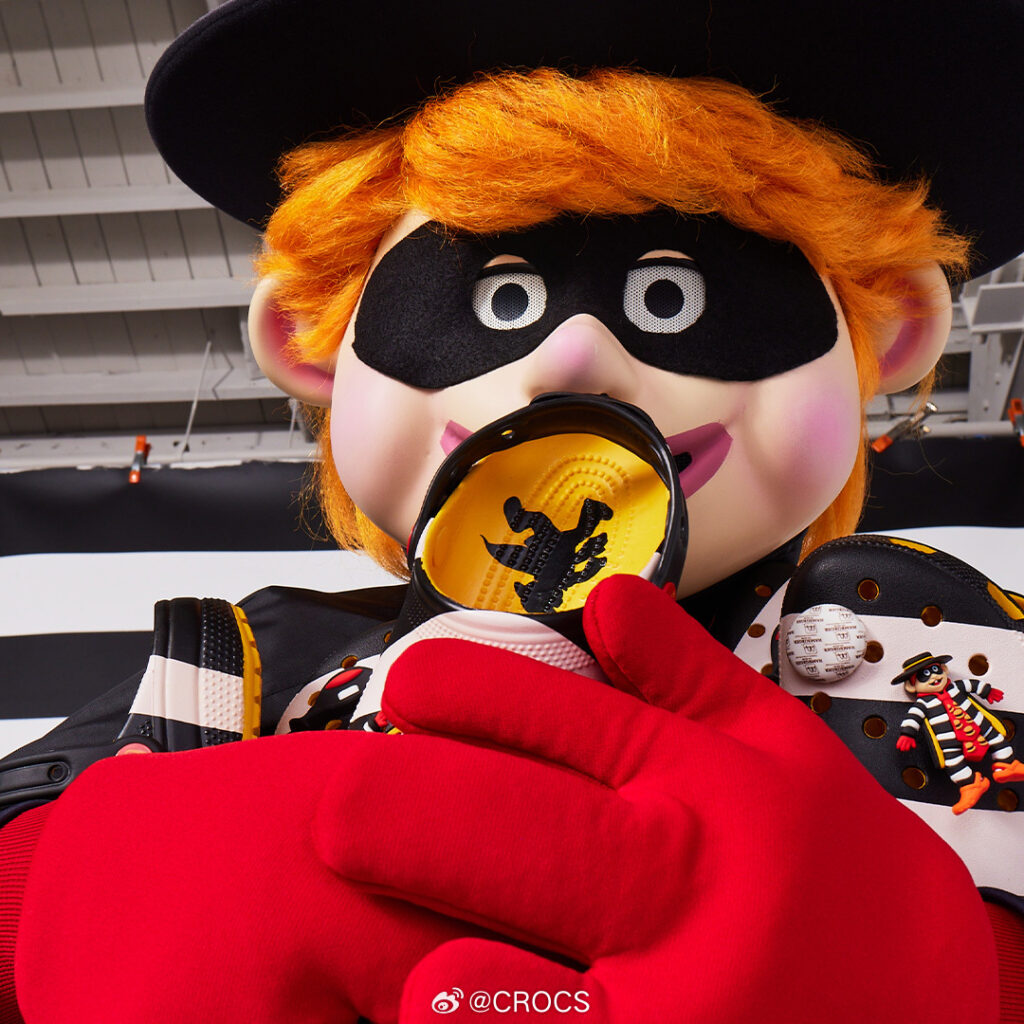 The limited-edition collection contains three pairs of clogs, one representing McDonald's in general, one with a Birdie the Early Bird theme and one modelled after Hamburglar, as well as a pair of sandals inspired by Grimace. Each pair comes with its own set of Jibbitz, or Crocs charms, in the same theme as the footwear.
The Chinese campaign brings costumed versions of the Birdie, Hamburglar and Grimace characters, each holding their own pair of Crocs. Interestingly, the red clogs representing the brand are not worn by Ronald McDonald, the main mascot of the fast-food chain. Instead, an obscure character, the red Fry Kid was chosen to don the red Crocs complete with fries, burger, nuggets, and Golden Arches Jibbitz. The hashtag "#麦当劳Crocs联名#" ("McDonald's Crocs collaboration") got 4.3 million views in less than 24 hours on Weibo, China's Twitter-like microblogging platform.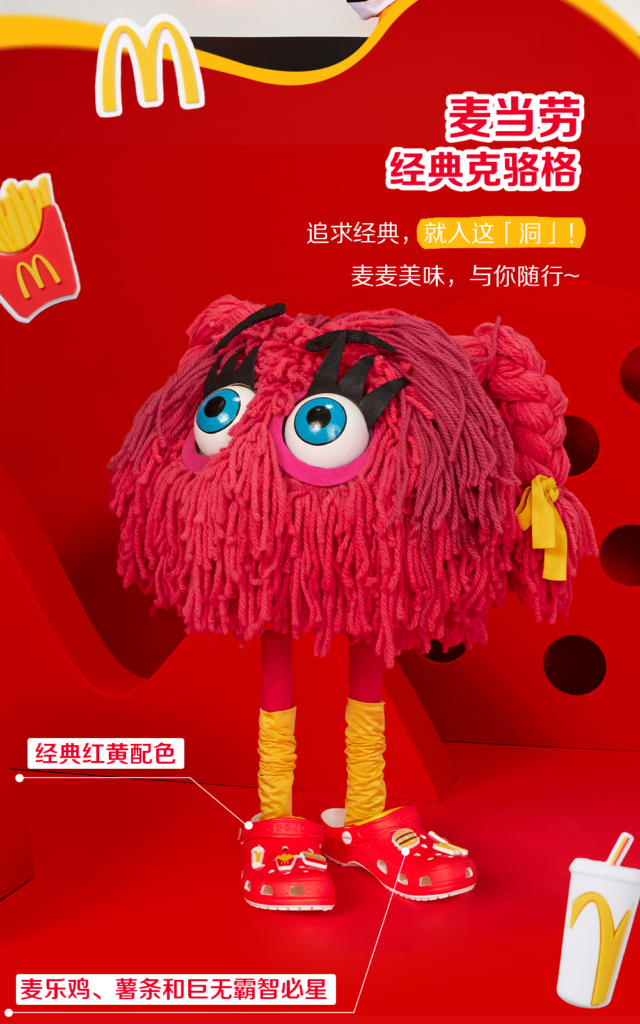 In a photoshoot hosted by Harper's Bazaar, 8 winning employees of McD's All Star competition modelled the Crocs in colourful outfits matching the theme colours red, yellow, white and Grimace's purple. The shoot is reminiscent of the dopamine style that swept China's social media this summer and further brings out the childlike nostalgia of the collaborative collection.
Grimace recently enjoyed a surge in popularity after his takeover of McDonald's social channels this June, with a limited-edition milkshake celebrating the character's birthday. This happened after McDonald's revived Ronald's friends last year for "Adult Happy Meals". This also wasn't Croc's first fast food outing as the brand collaborated with KFC back in 2020 with a fried chicken-themed clog. The co-branding collection is also available in other markets, albeit with considerably less fanfare than in China.
Join our newsletter