With the arrival of Valentine's Day, love is all around figuratively, as China's sportswear brand Li-Ning taps into the hype by producing a love story in the Metaverse, along with launching new products in a bid to tailor to the digital-savvy young cohorts.
In collaboration with Chinese artist Tian Xiaolei, Li-Ning created a digital scenario with unique storytelling where two lovers, trapped in different spaces struggle to fight against gravity to be together, indicating the breakdown between the virtual world and real life in this era. To coordinate with the cyberpunk theme, metal materials were utilised in the motif design of the collection along with the artist's edgy style.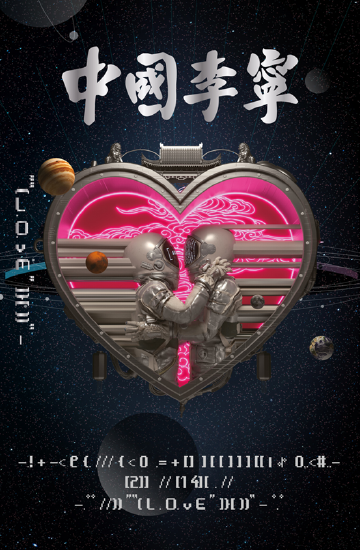 Futuristic elements like outer space and astronauts can be observed throughout the Valentine's Day collection, with hoodies, denim jackets, t-shirts and trainers included. While signature colours such as black, white and pink have been applied to the outfit selections.
The highlight of the collection is an eye-catching design of the Möbius strip in the trainers, representing the definition of 'infinity' which is aligned with the digital love topic. On top of this, materials such as synthetic leather and carbon fibre sparked a nostalgic feeling from the modern style. To date, all new products are available for purchase at Li-Ning flagship stores both online and offline.
This Valentine's Day campaign was built upon the amorous imagination for the future, differentiating from previous marketing activities for the season of love by capitalising on the Metaverse concept. By doing so, Li-Ning demonstrated its insightful understanding of the younger demographics as well as the brand's vigorous cultural innovation in the digital world.
Join our newsletter