Italian fragrance brand Dr Vranjes, known for its exquisite scents and timeless creations, has marked a significant milestone in its global expansion by opening its first flagship store in China. Nestled in the bustling heart of Xintiandi, Shanghai, this store also happens to be the brand's inaugural directly-operated boutique in the country, promising an exceptional experience for fragrance enthusiasts.
Upon stepping into the store, visitors are greeted by an open space meticulously designed to encapsulate the essence of Italian sentiment and home inspiration. The warm and elegant atmosphere exudes gentle and light tones, embodying the Renaissance aesthetic in every corner.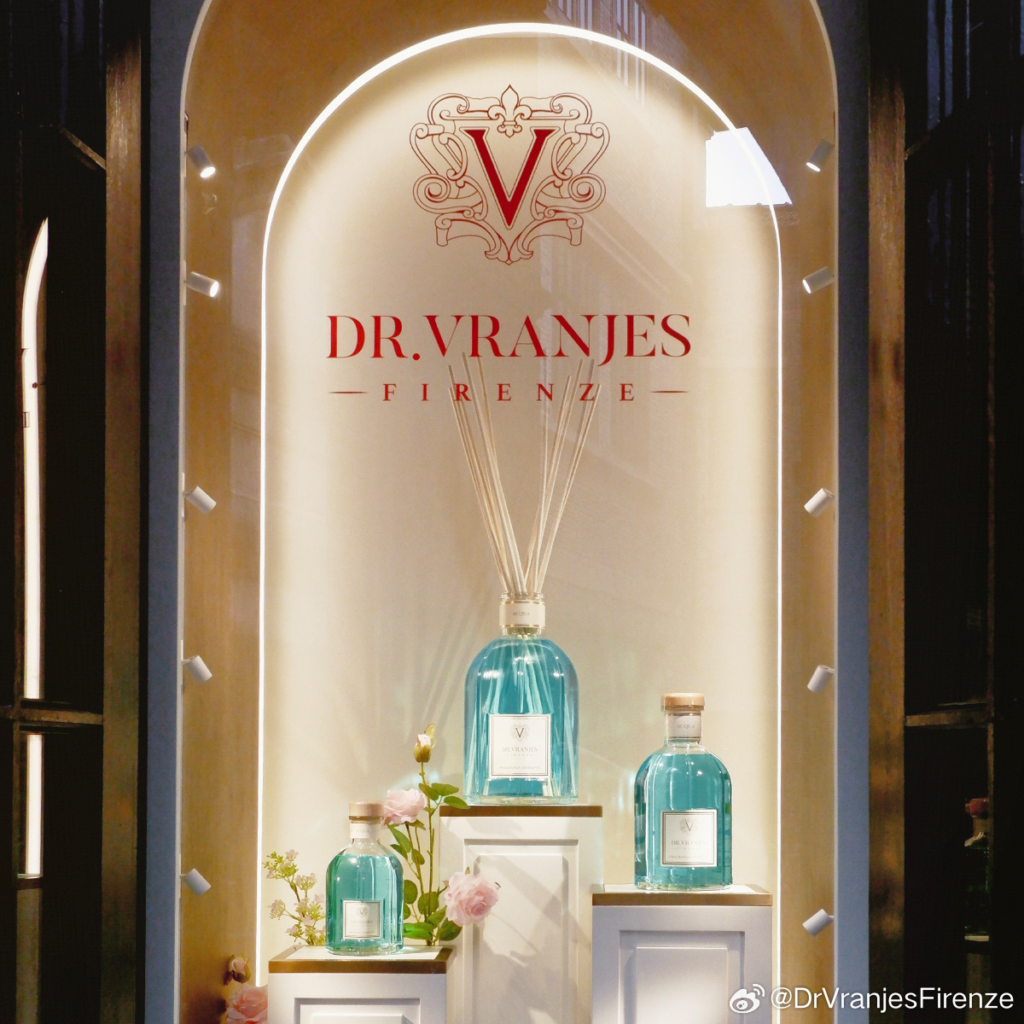 The brand's product line offers a rich and diverse array of olfactory delights, ranging from fire-free rattan aromatherapy and aromatic candles to perfumes, body care products, and even car fragrances. Each creation is a masterpiece, carefully crafted to ignite the senses and evoke emotions through its delightful aroma.
With the grand opening of its Shanghai flagship store, Dr Vranjes brings the spirit of Italy and the elegance of its scents to China, whose fragrance sector is projected to hit 30 million RMB (4.18 million USD) by the end of 2025, a growth rate equivalent to three times as fast as the global average. By setting up shop in the streets of Shanghai, the brand is likely to pick up on the demand driven by millennial and Gen Z crowds in Tier-1 and Tier-2 cities seeking to express their individuality and personal tastes through fragrance, which accounts for approximately 77.2% of the overall spending.
While Dr Vranjes' entrance into China instantly taps into the nation's burgeoning interest in fragrance, the Italian fragrance brand will have to navigate competitive waters as homegrown brands such as To Summer and DOCUMENTS have already established a loyal following of their own in the market.
Join our newsletter