Italian retail clothing company Diesel is set to mark the grand opening of its first store in Guangzhou with an exciting collaboration that promises to fuse art and fashion in an urban canvas like never before. Teaming up with the local Chinese graffiti artist, Chen Xuanrong, Diesel will be releasing a joint limited-edition 1DR bag.
This artistic masterpiece aims to convey the powerful creative concept of "graffiti carrying urban changes", serving as the perfect prelude to Chen Xuanrong's upcoming "Urban Relics" series. The bag is also said to exude a rebellious personality, capturing the essence of modern street culture. Fashion enthusiasts and art lovers alike can get their hands on this exclusive piece starting from August 19, available exclusively at Diesel's Guangzhou store.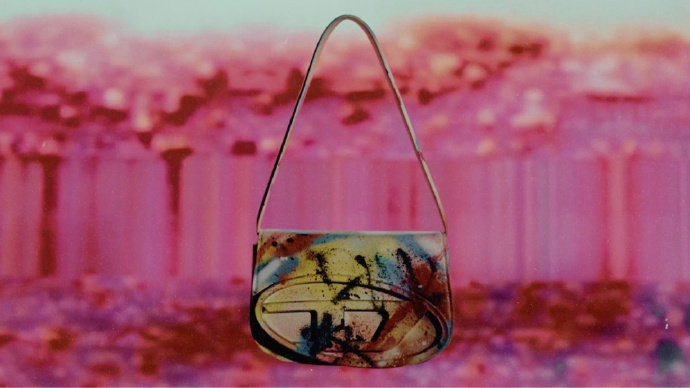 The collaboration with Chen Xuanrong is not the first time Diesel has ventured into the vibrant world of Chinese contemporary art. The brand has a history of engaging with talented local artists, highlighting their unique visions and creative expressions. In the past, Diesel has partnered with young artist Yang Mushi, resulting in a mesmerizing denim three-dimensional art space. Additionally, they joined forces with acclaimed artist Chen Tianzhuo, giving rise to the brand's exclusive space, D: SPACE BY DIESEL, merging the realms of art and fashion.
The store opening in Guangzhou comes as a significant milestone for Diesel, as it continues to expand its presence in the Chinese market. In fact, as of 2022, the Italian brand owned a total of 56 stores with plans to expand to 2nd and 3rd-tier cities in the future.
With a limited number available, Diesel's exclusive graffiti bag is bound to become a sought-after collectable, encapsulating the essence of urban art and lifestyle. Embodying the essence of urban culture and change, this collaborative piece is a testament to Diesel's commitment to pushing the boundaries of creativity and bringing unique experiences to its customers.
Join our newsletter