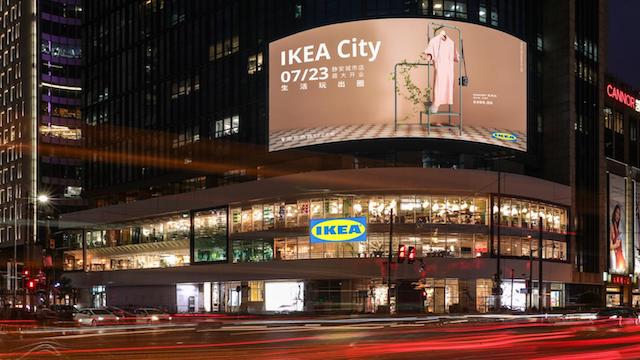 IKEA is opening its first "City store" in Shanghai. The 3,000 square metre will open in the heart of Shanghai's major shopping district, Nanjing Road. Its location in the centre of the city aims to attract office workers and shoppers, and it will therefore stock many of its smaller, and already assembled, products. The store will hold roughly 3,500 products, of which the larger items can be ordered for delivery.
Customers will be able to scan a QR code to learn more about the product and purchase it directly. This new format of IKEA store is in line with IKEA China's new focus on accessibility and digitalisation. IKEA launched on Tmall earlier this year as COVID-19 forced it to shut its physical stores.
"We're seeking to diversify store formats, including online channels as well, to complement each other in order to test, learn and gain feedback from customers to fuel future growth."

Francois Brenti, vice president of IKEA China
Want to learn more?
Read our case study about IKEA's digitalisation
Sign up to our event China@Home with IKEA China's Head of Digital Design
Join our newsletter