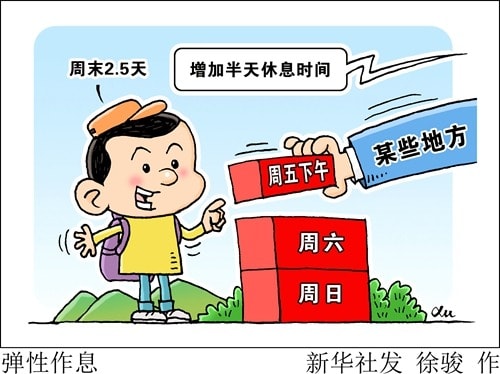 Do you ever feel like a 2 day weekend just isn't long enough?
Well, the lucky citizens of Yichang, a city in Hubei province, will enjoy a two-and-a-half-day weekend from this month until the end of the year. The longer weekends are being introduced to boost consumer spending on travel, and citizens are being encouraged to visit local attractions and travel throughout the province.
Yichang authorities have also introduced other incentives to support the hard-hit tourism industry, including half-price tickets for selected attractions and travel vouchers.
This phenomenon is not unique to Yichang – cities in Jiangxi, Zhejiang, Anhui, and Hebei province have also implemented a 2.5 day weekend.
Join our newsletter