World-renowned spirits brand Hennessy has marked its footprint in Shanghai's cultural scene with the introduction of "Hennessy In The Paint", a global initiative that merges the realms of art and basketball. This endeavour was highlighted through a collaboration with Filipino-American visual artist Jayson Atienza, whose distinctive artistic touches can be seen across the newly established court.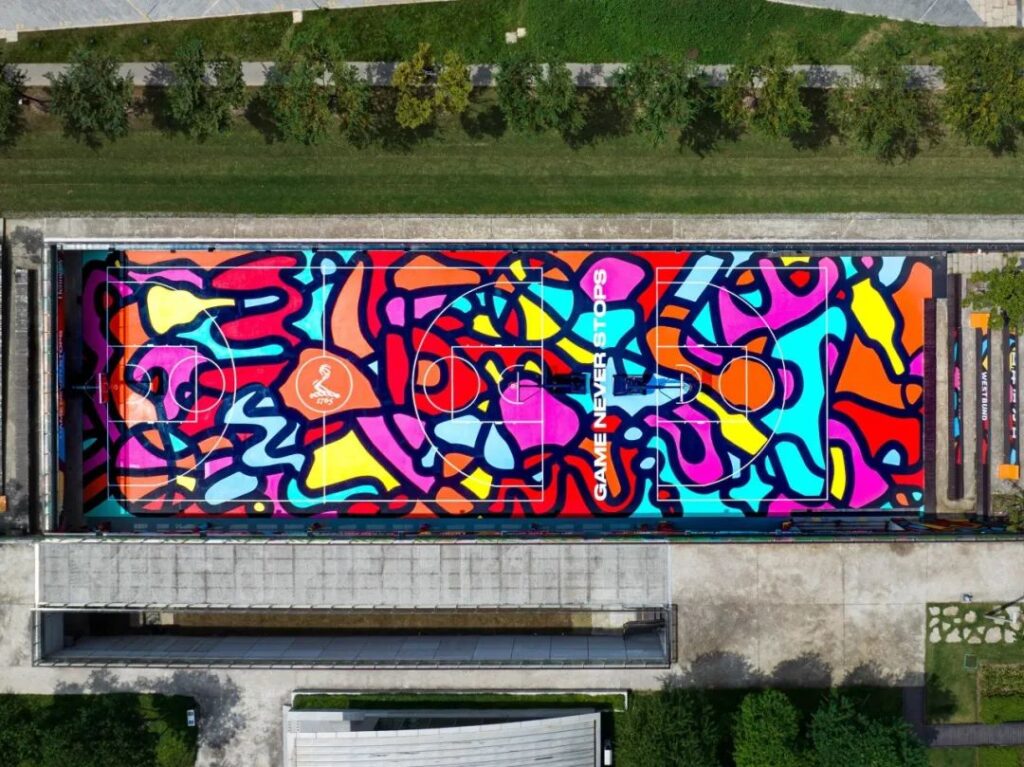 Known for his signature line work and vibrant colour schemes, Atienza has incorporated urban inspirations into his design. Elements such as the Shanghai skyline, basketball motifs, and even Hennessy bottles make appearances in his masterpiece, delivering a fresh playground for basketball enthusiasts in the city.
Basketball is inarguably one of the most popular sports in China, especially among the youth and in metropolitan cities such as Shanghai. In fact, approximately 625 million people in China were fans of basketball in 2020, of which 143 million were considered hardcore fans as they regularly played and watched the sport.
This popularity can also be seen online as NBA China's accounts on Douyin and WeChat have accumulated over 12.3 million followers and 44 million followers respectively. Companies left and right have been tapping into this NBA trend, from fintech giant Ant Group creating digital content with NBA China to local sportswear brands inviting overseas players such as Andrew Wiggins on week-long tours throughout China.
The "Hennessy In The Paint" project, which started in Canada in 2021, is more than just about sports, however. Its underlying mission is to promote cultural exchanges through the confluence of art and basketball. Since its inception, this initiative has successfully refurbished multiple courts across the globe, turning them into spaces where community, art, and sport seamlessly intertwine.
As Shanghai becomes the latest city to host this creative endeavour, the local community is poised to benefit from enriched cultural experiences and renewed energy. For businesses, Hennessy's innovative project highlights the continued popularity of basketball as well as the potential of leveraging arts and sports for community engagement and cultural bridging.
Join our newsletter