On July 29, Canadian NBA star Andrew Wiggins joined forces with Chinese sportswear brand Peak in a week-long trip to China. The journey, which will go on until August 5, will take the duo through five major cities, including Shenyang, Zhengzhou, Guangzhou, Xiamen, and Quanzhou. Throughout the tour, Wiggins will be closely engaging with fans both online and in person, to hopefully leave a long-lasting impact on basketball enthusiasts across the nation.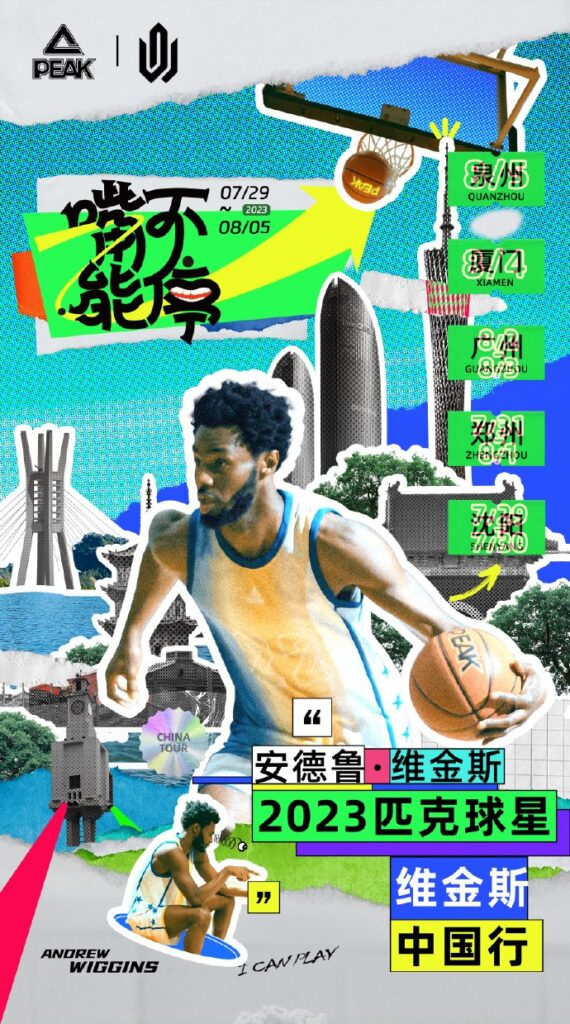 So far, one of the highlights of the trip has been the unique "Can't stop talking" online interactive topic initiated by Peak officials, which so far has garnered over 10 million views and 18,000 interactions on Weibo. For the event, fans were encouraged to participate in a lottery where they had the opportunity to express their thoughts directly to Wiggins. Whether it was sharing heartfelt messages, posing burning questions, or simply expressing admiration for the NBA star, fans eagerly embraced the chance to interact with their idol.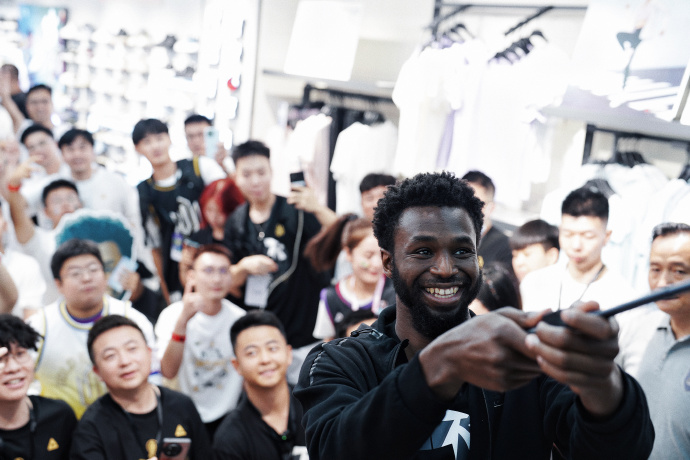 Additionally, as part of their commitment to ensuring widespread involvement, Peak teamed up with Tmall Super Experience to organize a series of exclusive "face-to-face with NBA stars" events. Lucky fans in Zhengzhou secured their spots in the offline meet and greet with Wiggins through an online raffle. However, in a bid to include as many enthusiasts as possible, Tmall ensured that those unable to attend the event in person could still partake by tuning into the live broadcast on Taobao.
Peak has also gone the extra mile to cater to its devoted fanbase during the trip. To commemorate the China tour, limited-edition T-shirts and Wiggins sneakers were launched exclusively for this occasion. Fans across the nation eagerly participated in online giveaway raffles to get their hands on these coveted memorabilia, further amplifying the excitement surrounding the trip.
All in all, the favourable outcomes of this venture have generated considerable anticipation for Wiggins' upcoming tour stops. By bringing Wiggins on board, Peak embraces the current trend of leveraging NBA star marketing, which has also attracted interest from tech companies such as Ant Group collaborating with NBA China to create digital content. Moving forward, Wiggins' continued success on the court and his global appeal are poised to contribute positively to Peak's business objectives, exemplifying the convergence of sports and marketing in the contemporary business landscape.
Join our newsletter