Data published by China's Ministry of Finance reveals that sales of lottery tickets reached 50 billion RMB (7 billion USD) in April, a year-on-year increase of 62% and the highest April figure in a decade.
As the most populous province, Guangdong had the highest overall sales of lottery tickets for the period, followed by Jiangsu and Zhejiang. In terms of year-on-year increase, the biggest jump was seen in Shanghai (89.3%), followed by Jiangxi (77%) and Anhui (74.1%).
The popularity has been propelled in part by some unexpected brand collaborations which appeal to young consumers. Some smaller tea stores in Guangdong are reportedly licensed to include lottery kiosks, creating a unique social activity of drinking tea or coffee whilst scratching out lottery cards.
"Lottery bloggers" have also popped up on Douyin amid the trend, showing viewers the end-to-end experience of buying scratch cards from different kinds of vendors and scratching them out in various locations. One such account on Douyin has 37,000 followers and 347,000 likes.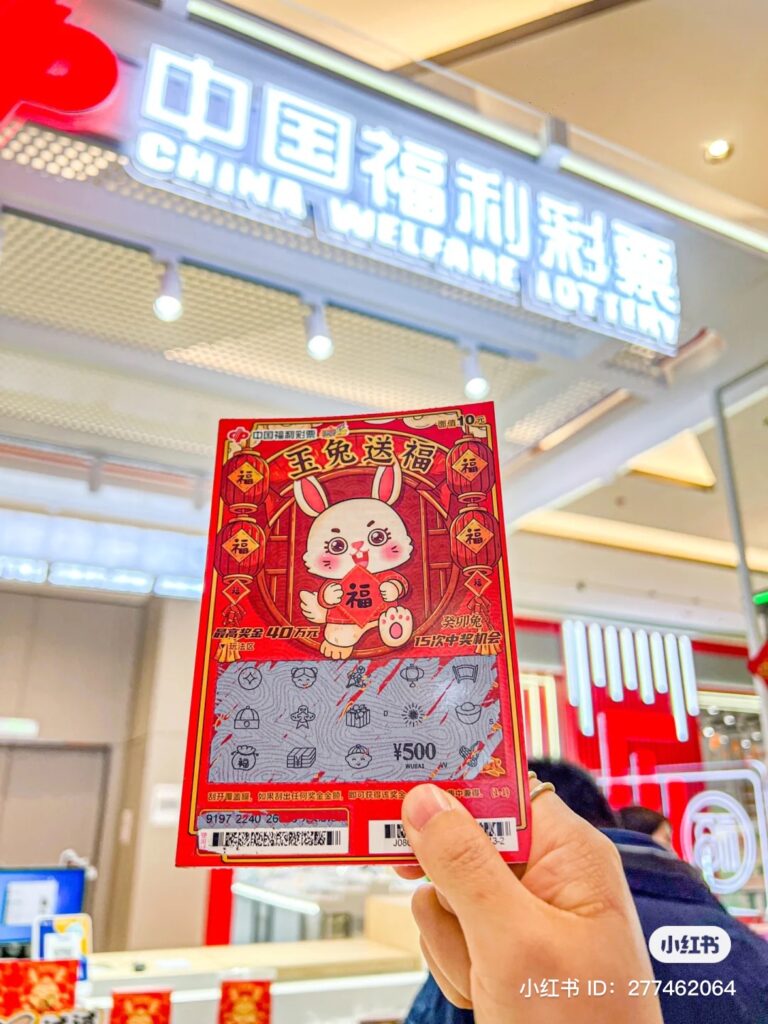 In China buying lottery tickets is typically considered an example of "paying IQ tax", which is when customers get duped into making pointless or ineffectual purchases. But in recent months the activity is seen as "zhiyu", or therapeutic, among younger consumers.
This could be because to China's GenZ a paper-based activity like scratch cards has a nostalgic quality. By buying them in-person at a kiosk, lottery tickets ground them in a place and time, which is reflected in the fact that some young lottery lovers treat scratch cards as a memento to collect in places they visit.
Another possibility is that the future feels less hopeful for many of China's young people, with youth unemployment soaring and the government encouraging graduates to seek out punishing blue collar jobs. In light of this, some younger Chinese may be turning to scratch cards as a comforting ritual to usher in good fortune and positive thinking, with some even combining the activity with a visit to the temple.
Join our newsletter