American fast-fashion brand Forever 21 is making a third comeback in China after two attempts of putting down roots in the Chinese retail market. The third time's a charm, right?
Forever 21's official account recently broke its long silence to respond to a user on Weibo, where they publicly stated their plan to open their first offline store this June in Jingjiang Infinity City in Taizhou, Jiangsu province. The account also posted advertisements for their upcoming '618' promotion, with a link leading users directly to their WeChat online store. This is the first time they release promotional content since their withdrawal from the Chinese market in 2019.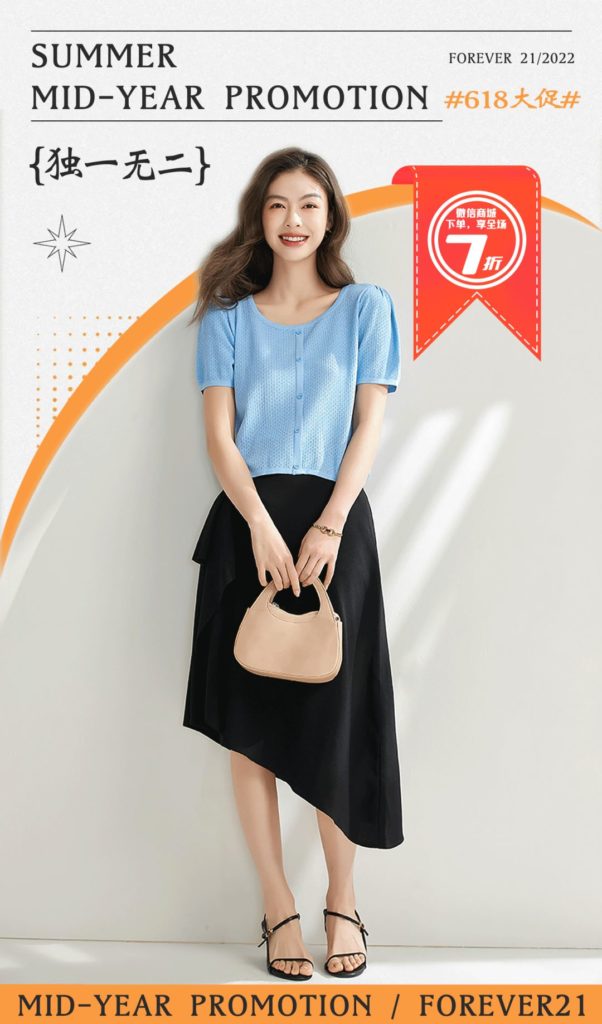 In 2008, the company opened its first Chinese store in the eastern city of Changshu, which closed just after one year of operation. Despite this setback, they returned once more in 2011 and operated 11 stores for another eight years before calling it quits in 2019. Stiff competition from retail rivals like Zara and Urban Revivo coupled with short-sighted store planning can both be attributed to the brand's underwhelming performance.
Currently, the brand is available on Chinese e-commerce platforms such as Pinduoduo, Tmall, and Vipshop. They intend to expand on e-commerce platforms as well as physical retail stores throughout China. However, with business and popularity fading over the past few years, Forever 21 will have to jump through hoops if they wish to capture the hearts of young consumers in China.
Join our newsletter