Dior recently unveiled its DIOR TEARS time-limited boutique at Zhang Garden, a luxury landmark in the metropolis of Shanghai. This exclusive collection has already made appearances at boutiques in London, Tokyo, and Seoul, paying tribute to the collaborative product between Kim Jones, the artistic director of Dior Men, and Tremaine Emory, the founder and creative designer of DENIM TEARS.
Inside the boutique, visitors are greeted with large inflatable sculptures and massive art installations that draw inspiration from the DIOR TEARS limited collection launch event in Cairo, Egypt. These captivating installations cleverly integrate image projection technology, echoing the intricate floral motifs specially designed for this limited-edition series.
The DIOR TEARS collection seamlessly blends American collegiate style with exquisite French craftsmanship. Inspired by the fashion of African-American Ivy League students and the nonchalant elegance of jazz musicians from the 1950s and 1960s, the collection carries a rich narrative that also engages in a dialogue with French culture. The use of cotton, kale, and other symbolic patterns and motifs in the collection reflects the allure of French elegance.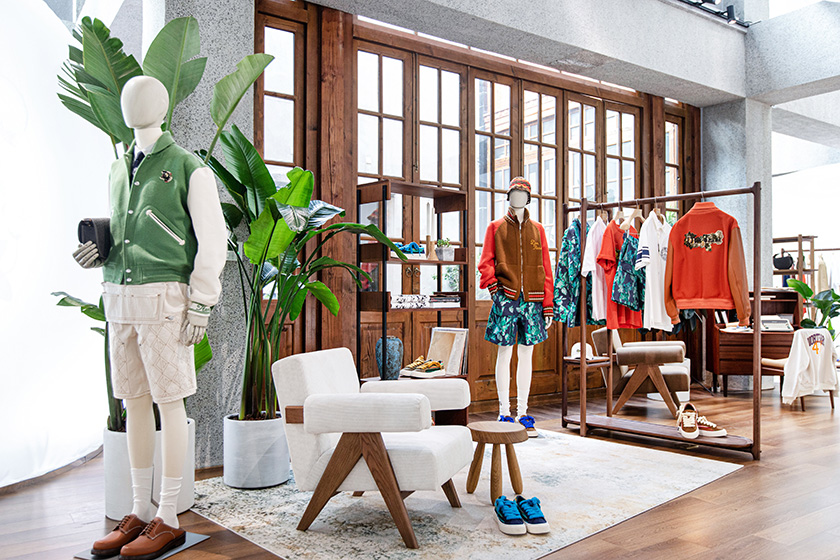 The collaboration between Kim Jones and Tremaine Emory has garnered immense attention, with fashion enthusiasts eagerly anticipating each new exclusive release. Their creative partnership brings together two visionary minds that effortlessly blends contemporary streetwear aesthetics with the refined elegance of the house.
The DIOR TEARS boutique in Shanghai is an embodiment of artistic expression and cultural fusion. The interior display skilfully leverages historical and cultural characteristics of the neighbourhood which has adopted a combination of Western and traditional Chinese architecture designs.
Such an artistic fusion has resulted in a seamless integration of the outlet and its crossover between streetwear and luxury with its overall ambiance. It also allows the brand to tap into the pursuit of a high-quality lifestyle by today's shrewd Chinese consumers while renovating the luxury retail experience for its target audience.
Join our newsletter